Johnny Monis, 26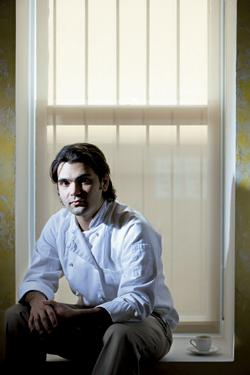 Chef, Komi
Lives with his girlfriend
Where do you hang out? My restaurant. If friends want to see me, they stop by.
Got a favorite drink? I like really rustic red wine. Barolo is my favorite.
What's the craziest thing you've done? I opened a restaurant at 24 years of age. Any time you open a business it's a gamble.
What's your dream job? A jazz musician. I played the sax growing up.
When do you feel most beautiful? When someone finishes their meal and walks into the kitchen to say they've enjoyed it.