Sharif El-Mahdi, 26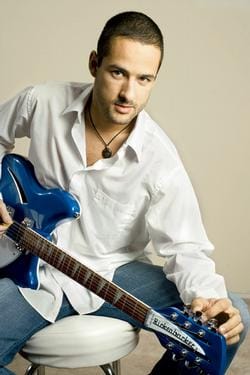 Indie-rock musician Single
Where can we see you play music? The Arlington Front Page. I play there most Tuesdays. It's a cool scene, young and friendly.
Signature drink? Red Bull with Jaeger. It tastes like Cherry Coke.
Any guilty pleasures? Listening to cheesy '80s girl bands like Debbie Gibson, the Bangles, and Tiffany.
When do you feel most beautiful? When I'm on stage because everybody's paying attention and staring.
What's the craziest thing you've done? I went bungee-jumping in Interlochen. It's the highest bungee-jump in Europe. It was a spur-of-the-moment thing.
What's your favorite item? My video iPod. It's 60 gigs. I take it to the gym, on planes, in the car. It doesn't leave my side.