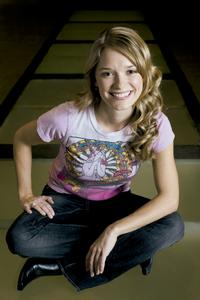 Amanda McClements, 27 Food blogger/writer Lives with her boyfriend
What is most beautiful about Washington? The Ethiopian women I see walking down the street every day are some of the most beautiful people in the world.
Describe your perfect day off. I'd love to go with five or six friends for a three-hour lunch with wine and cheese and great food, Mediterranean style. Then I'd take a nap.
Any guilty pleasures? Definitely boxed macaroni and cheese.
What's your dream job? To eat my way around the world and have somebody else pay for it.
What's your best feature? I'd say my smile. I have a dimple that older people always notice: "You have the cutest dimple!"
Worst pickup line you've heard? "Are you a model?"