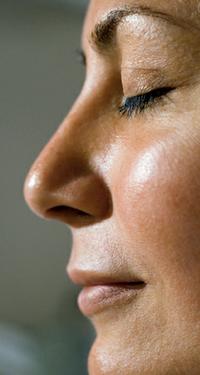 Just as Bette Davis made false eyelashes glamorous in the 1940s, Jessica Simpson and Lindsay Lohan have fueled a flutter of interest in eyelash extensions.
"All the celebrities get eyelash extensions," says Jennifer Fitzpatrick of DC's Piaf salon—where the eyelash-challenged can get extensions for $300.
Unlike caterpillaresque falsies of years past, these can pass for the real thing. Each extension is attached to a natural lash, one lash at a time, with tweezers and glue. (Extensions are for upper lashes; during the procedure lower lashes are taped down so they don't get glued to the uppers when you blink.)
Fitzpatrick considers her work artistry: The color of the lashes she uses, the angle she glues them, and how many she extends depend on what a client has naturally.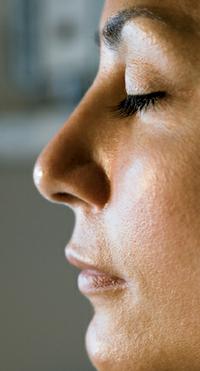 At Erwin Gomez Salon in Georgetown, Gomez applies extensions to every lash—about 40 in all. The process takes three to four hours and costs $400.
You can't use mascara with extensions, but they're dark enough that you won't need it. Because they fall out just as natural lashes do, touch-ups are recommended every few weeks—at $50 an appointment.
Not ready for extensions? How about a lash perm? At the Four Seasons spa in Georgetown, the $95 process involves wrapping lashes around a tiny curler and applying a chemical for ten minutes—much like an '80s hair perm. The curl lasts up to six weeks. Add a $30 color tint, and you won't need mascara.
There are always false eyelashes, which have come a long way since their debut when movies were black and white. Beauty chain Sephora offers a variety of fakes, from rhinestone-studded to feather-adorned. Between $7.50 and $18, they're cheaper and less controversial than the fox-fur lashes Jennifer Lopez batted at the 2001 Academy Awards.
Piaf, 1023 15th St., NW; 202-783-3334; piafsalon.com.
Erwin Gomez Salon & Spa, 1519 Wisconsin Ave., Georgetown; 202-333-7290; erwingomezsalon.com.
Four Seasons Fitness Club and Spa, 2800 Pennsylvania Ave., Georgetown; 202-944-2022; fourseasons.com.
Sephora, sephora.com.