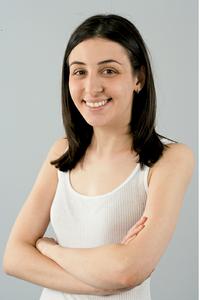 I'm pale. Not Nicole Kidman porcelain-skin pale. More like the pale one can be after a long winter. Except I'm like that year-round.
I tested some ways to fake a healthy-looking tan. Here's a rundown:
Tans in a Tube
Last summer, pale people rejoiced when Jergens introduced Natural Glow Daily Moisturizer ($5.99). Available in three shades, it's a body moisturizer with a hint of self-tanner. The color doesn't fully materialize until after six or seven uses, but it appears gradually and naturally. Use the shade closest to your skin tone—when I tried "medium" instead of "fair" I turned slightly orange. Friends who've tried Natural Glow have complained about the smell, but it doesn't bother me.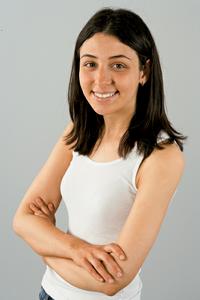 Beauty lines such as Lancôme and Clinique offer self-tanners. I tried Lancôme's new Flash Bronzer Glow 'n Wear ($29.50), which promises to dry in five minutes so you can get dressed. Sounds great, but it's more of a drawback than a benefit. You have to be quick at massaging in the relatively odor-free, dark-brown gel smoothly—when it dries, it's set, though you can carefully exfoliate away any mistakes. It gave me a natural, slightly orange glow, but the splotches on my arms reminded me to blend better next time.
Bottom line: Of the half-dozen tanning methods I've tried, Jergens gave me the most natural-looking tan and is the cheapest option, but it takes the longest and involves the most work.
Spray It On
Not the do-it-yourself type? Consider Mystic Tan, available at tanning salons (see mystictan.com).
You get into your preferred state of undress (swimsuit, bikini bottom, or nothing at all), stand in a booth, press a button, close your eyes, feel a cool mist up and down your body, turn around, and voilà!
I've done Mystic Tan at Solar Planet in Dupont Circle for $24. Put the protective cream on hands, feet, knees, and elbows to avoid streaking. Before you go, exfoliating in the shower—a loofah and body scrub will do—is a must to combat blotchiness. Be prepared for the ultimate in self-tanner smell—and because you can't shower for a few hours after, it'll stick with you.
Bottom line: I found the tan slightly orange but even. And fast—the color appears after a few hours, then lasts a week.
Day Spa Glow
Many spas do bronzing. I went to Elizabeth Arden Red Door Spa in Friendship Heights for Body Bronzing ($115).
I told the technician that I had never had so much as a massage before and was a bit uncomfortable. "No problem," she said with a smile.
After I was rubbed down with a scrub, I showered in the locker area and went back to the treatment room. I was sprayed on both sides with a cold, odorless tanning mist (though not on my face), which the technician massaged in. At one point, she said, "I can't work with these," and cut the sides of the paper underwear I was wearing and ripped them off. Salon tanning is not for the modest.
After a few hours, I turned a shade of orange. Two days later, that color faded and I was a sun-kissed bronze. It lasted about ten days.
I later found out that most spas don't tan your face but may provide you with products for you to use yourself.
Bottom line: Mystic Tan gave me the same glow as Arden, at almost one-fifth the price—plus I got privacy and a tan face.
Easiest of All
After the trial and error, I didn't much like fake tanners, whether I put them on myself or had them applied. Too often the color looks fake—and you have to live with the mistake for days.
Instead, I use a tinted facial moisturizer in a shade slightly darker than my skin plus a sweep of bronzer on my cheeks. I've tried Bobbi Brown and Laura Mercier moisturizers; both give a hint of color and a shimmery glow. And there's no smell.
The best part? I can wash it off at the end of the day, look in the mirror, and see the real me, pale skin and all.