This article is from 2006's Best Dressed Women package. To see 2007's Best Dressed Women package, click here.
Marcella Harshbarger, 32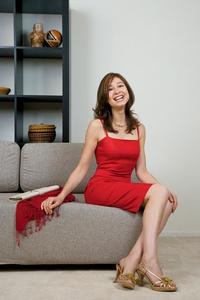 Attorney at Sonnenschein Nath & Rosenthal
How would you describe your style? Classic with funky details.
Where do you like to shop? I get basics at the big stores, Nordstrom, Bloomingdale's, Zara, occasionally Banana Republic. I love to get cool stuff at Urban Chic, also a store on U Street called Wild Women Wear Red. Sometimes I can find details at H&M. I travel a lot to New York; Century 21 is one of my favorite stores.
How many pairs of shoes do you have? I don't want to tell you! I'm a shoe-aholic. My favorite is a pair of red patent-leather loafers with square toes. I think I got them at Nine West. I've had them forever.
To read the entire article pick up the November issue, now on newsstands.