This article is from 2006's Best Dressed Women package. To see 2007's Best Dressed Women package, click here.
Owner of Reveal Med Spa in White Flint Mall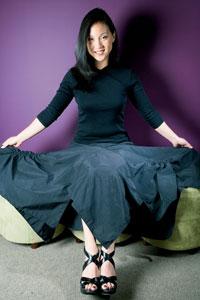 Describe your style. I'm not into frills or wearing a lot of jewelry. I tend to be fairly plain with one or two unusual angles.
Favorite thing in your closet? A pair of Vera Wang shoes that are multicolored high-heeled mules.
Where do you like to shop? I like Wear It Well, Daisy Too, and Luna, all in Bethesda. And Betsy Fisher near Dupont Circle. When I am feeling flush I do love Neiman Marcus, especially for formalwear and lovely designer suits.
Best piece of fashion advice? It's all about being comfortable in your own skin. I think it's important to enjoy fashion and have fun with it. People need to relax and express themselves and not be afraid.