This article is from 2006's Best Dressed Women package. To see 2007's Best Dressed Women package, click here.
Senate Judiciary committee attorney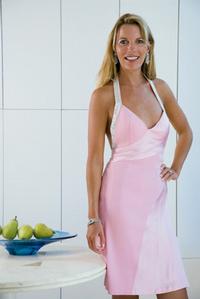 How would you describe your style? I love clothes that are whimsical, outfits that have elements that are unexpected. I'm drawn to bright colors and clothes that make you want to go out and have fun.
Your best bargain? It was at Bloomingdale's. I was looking on one of those sale racks that had just the most discarded things, and I saw this sliver of gold. It was this gorgeous Ralph Lauren formal dress, gold silk to the ground. It was marked down from $1,500 to $220.
Favorite thing in your closet? This fabulous Luca Luca dress. It's bubblegum pink and has Swarovski crystals all over it. It's a halter-top and has no back.