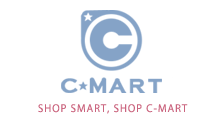 Last weekend's opening of the discounter C-Mart in Landover was such a crush that many bargain hunters never even got into the parking lot — the line wound hundreds long.
But I made it there eventually, and discovered that the secret to C-Mart is to go on off hours with the understanding that the merch is a quirky melange of the ridiculous and the sublime.
First, the furniture. On the day we went, most offerings were traditional and ornate. If you were looking for a marble sink and vanity, a sleigh bed fit for a king, an oriental-style rug, or a painted chest, you were in luck. A huge armoire, normally $4,000, was on sale for $1,675.
But if you're in search of low-cost basic furniture, get back on the Beltway and head for IKEA.
The clothing selection is mostly high-end. We found lots of Jill Sander, Helmut Lang jeans for less than $50, and enough half-price Lilly Pulitzer for both men and women to paint the world pink and green.
Chloe Paddington bags for $948 are a bargain — when you consider the original price topped $5,000.
This week there are also Prada bags, lots of shoes, designer sunglasses, towels, and an odd assortment of books. Next week, you may find manufacturers' close-outs or leftovers from a Hamptons' boutique.
The bottom line: This is no place for amateurs or shoppers seeking wardrobe basics. But you can find great stuff at great discounts, if you are willing to come early — and come often.