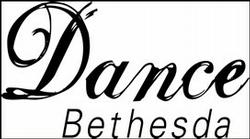 Dance Bethesda begins tonight, kicking off two days of classes and performances at area studios. The event includes master ballet classes taught by Ashley Bouder, a principal dancer in the New York City Ballet, and a Saturday night show will include six dance groups.
Tonight there will be free lessons and dance parties at four Bethesda studios. Take in all the entertainment at one venue or skip from studio to studio for your favorite dance styles.
The Bethesda Dance Center's owner, Roy Legaspi, will teach a swing class at 8 tonight and a beginner's salsa class at 8:30. After the class Legaspi and his instructors will give a demonstration show, followed by a dance party until 11. During the party the dance style will change every 10 or 15 minutes, so guests can try their feet at the merengue, rumba, and more, with help from Dancer Center staff.
Dansez! Dansez! offers three different classes this evening, all taught by owner and founder Sabine Philippe. She will teach a "folklore" class at 8, featuring an Afro-Caribbean dance from Haiti, where she grew up. Philippe will teach modern jazz at 8:30, followed by salsa at 9:20.
Joy of Motion's Bethesda studio offers a family-friendly Friday night with a youth hip-hop class from 8 to 9 pm. At 9 a hip-hop, jazz, and tap-dance freestyle dancing party for all ages starts, so mom, dad, and kids can let loose until 10:30.

Du Shor Dance Studio is offering demonstrations and nine 20-minute classes starting at 8 pm. The evening starts with a swing class, moves into others such as salsa and waltz, and finishes with a paso doble at 10:40. The dance party keeps rocking until midnight.

Bethesda Dance Center, 4900 Hampden Lane, 301-718-2690
Dansez! Dansez!, 4920 St. Elmo Ave., 301-652-2551
Joy of Motion, 7315 Wisconsin Ave. Suite 180E, 301-986-0016
Du Shor Dance Studio, 7800 Wisconsin Ave., 301-656-7434