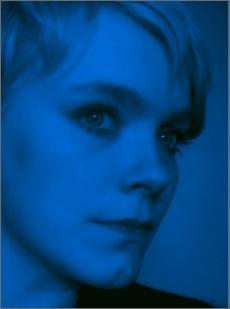 Tired of catching shows at those oldie-but-goodie standbys the Black Cat and 9:30 Club? How about an indie-music performance at an embassy? On Tuesday, the Swedish Embassy (901 30th St., NW; 202-467-2600) hosts Ane Brun, a Scandinavian songstress whose lulling melodies and moody lyrics are sure to create an interesting atmosphere. The event is also presented by Hej Hej, the only local DJ night dedicated to Scandinavian pop and rock. A ticket for the show is just $5; doors open at 6:45, and the performance starts at 7:30. There are no advance ticket sales, so get there early—it's likely to sell out. There'll be a cash bar, too.
Feeling more like a foodie event? Sara over at the Best Bites blog suggest that tonight (Monday) you head over to Perry's in Adams Morgan for the special kaiseki (sake-paired) seven-course tasting menu. (202)234-6218 for more information.
The Ane Brun show is just one of our picks for events happening around town this weekend. For even more fun times and entertainment, including an art show featuring young up-and-coming female talent, DC's Environmental Film Festival, and a charismatic salsa band from Richmond, Va., check out Where & When Weekly, our regular column on the best of what's going on this weekend.