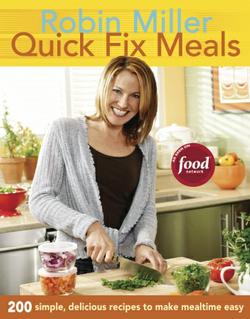 This past Valentine's Day, kitchen vixen Giada De Laurentiis swung through DC to cook at the White House. And now, her Food Network colleagues are following in her kitten-heeled tracks. Here's when they're in town and where they'll be:
Tuesday, March 20
Quickie meals gal Raech–sorry–Robin Miller will be at the Pentagon City Sur la Table (1101 S. Joyce St., Arlington; 703-) to give a 30-minute cooking demo and sign copies of her new paperback Quick Fix Meals. You have to buy a copy of Arizona-based nutritionist's book ($18.95) to see the demo, and space is limited and will be on a first-come basis. The demo is from 6 to 6:30 PM, the book signing is from 6:30 to 8 PM.
Wednesday, April 18th
Bacon- and butter-obsessed Savannah mama Paula Deen gives a big Hey y'awwwl! to us Northerners as she shills for her seventh book, Paula Deen: It Ain't All About the Cookin', which combines comfort food recipes with her personal story (overcoming agoraphobia, coping with single parenthood). Radio host Jim Bohannon conducts the live interview at the Natural History Museum's Baird Auditorium (10th St. and Constitution Ave., NW). 7 PM. $15, Smithsonian Resident Associate members, $20 non-members. Click here for tickets and more info.
Saturday, May 12
As part of the Smithsonian's "Japan WOW! From Traditions to Trends" educational series, there will be a full day of events exploring Japanese cuisine held at the Ritz-Carlton Hotel (1150 22nd St., NW). In the morning, culinarian Elizabeth Andoh will lecture on the history of Japanese food and on Japanese ingredients. Then, stone-faced Iron Chef star Masaharu Morimoto will demo dishes inspired by cherry blossoms, help prepare a lunch (with Andoh, Hawaii-based chef Roy Yamaguchi, and Kaz Sushi Bistro's Kaz Okochi), and take part in a sake tasting. 9 AM to 4:30 PM. $245, Resident Associate members, $280, non-members. Call 202-357-3030 for tickets.