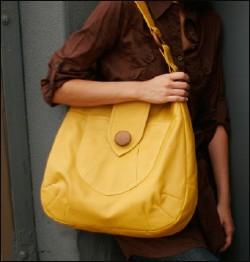 Brunch and bags—certainly, two of my favorite things. This Sunday, they come together at Firefly (1310 New Hampshire Avenue NW).
Firefly will be hosting a brunch/sample sale of bags on Sunday from the Ananas line. Bags will be up to 75% off list price, a portion of which will be donated to the Ovarian Cancer Foundation. In honor of the bag line, whose name means "pineapple" in various languages, Will Earls (we chatted with him and tasted some of his new drinks last week) will whip up the "Chic Ananas," a pineapple-based cocktail.
To view the Ananas collection, click here. To see Firefly's brunch menu, click here (PDF file). Brunch gets started at 11 am.