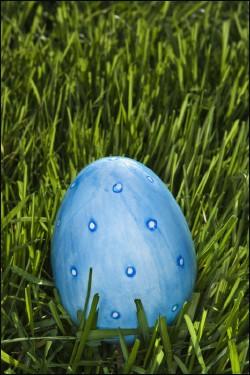 Everybody knows the famous White House Egg Roll. But what about the Tudor Place Egg Roll?
It might be less well-known, but this event at the gorgeous Neoclassical residence and its manicured gardens is just as fun.
Located in Georgetown, Tudor Place (1644 31st Street, NW) was built in 1816 by the granddaughter of George Washington. On Saturday, children and adults are welcome to the more than five acres of gardens for the house's annual egg hunt and roll on the grounds. Afterward you can spend the afternoon decorating eggs or exploring the lovely gardens.
The egg hunt begins at 10:30 am, and the egg roll follows at 11:30. Bring your own basket, wooden spoon, and one hard-boiled egg per person. Tickets are $15; $12 for Tudor Place members; and $7 for children ages 6–18. Call 202-965-0400 for information.
By the way, tickets for the White House Egg Roll will be available Saturday at 7:30 am at the Ellipse Visitor Pavilion on the corner of 15th and E streets, Northwest.