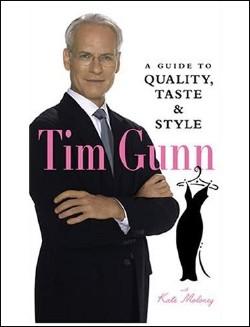 Did you catch the interesting profile in today's New York Times about Project Runway guru and celebrity Tim Gunn? You may want to read it as preparatory materials, because the well-loved and well-spoken design honcho is going to be in the DC metropolitan area at the end of next week.
Gunn will be dishing out advice on fashion and design to the masses through his recently-published book, Tim Gunn: A Guide to Quality, Taste and Style. And he's making two appearances in DC to promote the tome.
First up is Friday, April 20, 2007 at 7pm at Olsson's in Penn Quarter (418 7th St., NW). Then on Saturday afternoon, he'll be at Politics and Prose (5015 Connecticut Ave., NW) at 3pm.
Make sure to show up early for these events; judging by the popularity of "Project Runway" and Gunn's packed appearance at the Corcoran last fall, the fashionistas will be out in force.