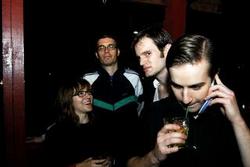 Thursday | Friday | Saturday | Sunday
Thursday, May 10: Ever been a lifelong dream of yours to busk in the nation's capital? Now's your chance: Metro will hold auditions this evening for performing artists who want to play live at Metrorail stations. Metro, along with local arts councils, selects participants to perform near various Metro station entrances from spring through fall and during the holiday season. 5 to 8 pm at 600 Fifth Street, NW. Auditions are first-come, first-served. Bring a photograph and one-page resume.
I've long been a fan of local rockers The Alphabetical Order, who play melodic guitar rock with mid-'90s alternative tinges—and are all-around fun folks to boot. They headline an excellent local bill tonight at the Iota in Arlington (2832 Wilson Boulevard), with folk-rocker Paul Michel and Baltimore's Two if by Sea, who play lush, theatrical rock. $10. 9 pm.

Friday, May 11: Ian Svenonius is a certified DC music celebrity—he fronted groups The Nation of Ulysses and The Make-Up and now sings for Weird War. And turns out he's a bit of a Renaissance man—in 2006 he wrote a book of essays, The Psychic Soviet. This evening he'll be reading from the collection at record store Crooked Beat (2318 18th Street, NW). 7 pm.
Catch some free and female-fronted jazz this evening on the Kennedy Center's Millennium Stage. Jazz piano players Dawn Clement, Brenda Early, Anke Helfrich, Helen Sung, and Pamela York—finalists in a competition to play next year's Mary Lou Williams Women in Jazz Festival at the Kennedy Center—tickle the ivories. 6 pm.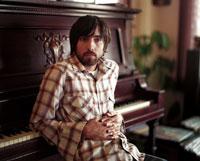 The Album Leaf plays evocative, mostly instrumental, layered indie rock. Catch the band at the Rock and Roll Hotel (1353 H Street, NE). $12; $10 in advance. Doors open at 8:30 pm.
Comedian Mike Birbiglia, who got his standup start at Georgetown University, will be back in town at The Improv (1140 Connecticut Avenue, NW) for his show "Mike Birbiglia's Secret Public Journal Live," in which he dishes jokes in a diary-like format. He'll be collecting material for his upcoming live CD and DVD. $20. 8 pm and 10:30 pm. Purchase tickets here.
Saturday, May 12: Normally I'm not a huge fan of the DC101 Chili Cook-Off—I often find the bands a bit too grungy. But two factors made me change my mind this year. My current favorite group, Silversun Pickups, is on the lineup, and I'll be on the panel judging some of the chili entrants. Mmm, delicious chili. Who could pass that up? Other acts on the bill include Jet, the Bravery, and Buckcherry. The show takes place at the lot at 11th Street and New York Avenue, NW. Tickets are $30 in advance and $45 the day of the show. Gates open at 11 am. Get more info here.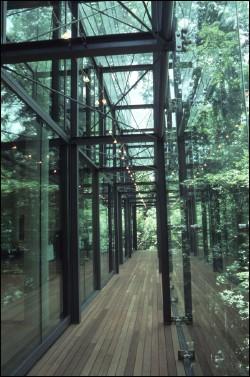 Today dozens of embassies throw open their doors to the public to offer a taste of Europe in DC in a program called "Take the Metro to Europe." From 10 am until 4 pm, European Union member embassies host various activities, like a Viennese coffeehouse at the Austrian Embassy, Bulgarian folk music, tours of the Dutch Ambassador's Residence, or Portuguese pastries. See details and events here.
It's the last night of the Rorschach Theatre's run of References to Salvador Dali Make Me Hot, a bit of absorbing magical realism. Read the review here. 8 pm, $20.
Sunday, May 13: It's Mother's Day! If you can't be around that special lady, be sure to give her a ring. If you're with her, why not take her to one of these Best Bites Blog-recommended brunch spots? Or to a free yoga class? Personally, I'd recommend a tour of the National Museum of Women in the Arts (1250 New York Avenue, NW) and the excellent show "Italian Women Artists From Renaissance to Baroque." $8. The museum is open from noon until 5 pm on Sundays.
Sloan, a Canadian group that's been around for 16 years putting out some of the most perfect Beatlesesque pop you'll hear, plays this evening at the Black Cat (1811 14th Street, NW). Doors open at 8 pm. $14.
The Korean Film Festival continues today with "Before the Summer Passes Away," which takes place in Seoul and focuses on yearning and infidelity. At the Freer (1050 Independence Avenue, SW). 1 pm. Free.