Monday | Tuesday | Wednesday | Thursday
Monday, May 14: DC WritersCorps presents the tenth edition of "Youth Poetry Slam" at the Kennedy Center's Millennium Stage. Middle-school kids will bring their best rap and poetry to the stage, and a team from one school will win it all. 6 pm, free.
Tuesday, May 15: I've got to admit: More than once, I'm been in a movie theater, waiting for the latest blockbuster to come on screen but secretly enjoying the run of preview trailers and wishing it would last forever. I can't be the only one addicted to movie trailers, right? The DC Film Society is betting I'm not. It hosts "Coming Attractions: Trailer Night, Summer 2007," an evening of—you guessed it—movie trailers. 7 to 9 pm at Landmark's E Street Cinema (555 11th Street, NW). $8 for nonmembers; first-come, first-served tickets are available in the lobby starting at 6 pm.
Ben & Jerry's Free Cone Day has come and gone, but Häagen-Dazs is getting in on a little of that action with its own free ice cream day. Except only two flavors are free, and only from 4 to 8 pm. Shrug. Who am I to turn down free ice cream in any form? Find a Häagen-Dazs near you here.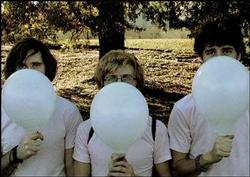 When I caught Le Loup a couple of weekends ago at the Black Cat, I came away just as impressed by bill-sharers and local rockers Jukebox the Ghost, who play fresh, catchy piano-based pop rock that reminded me of some of Ben Folds Five's best stuff. They're at the Velvet Lounge (915 U Street, NW). 8 pm.
Wednesday, May 16: The Rediscover Northern Ireland Program continues its calendar of Irish cultural events with readings by fresh, talented Irish authors at Busboys and Poets (1390 V Street, NW). Glenn Patterson, Lucy Caldwell, and Owen McCafferty—three award-winning authors and playwrights from Belfast—read from their books in the Langston Room at the cafe. 6 pm; free.
The Washington National Opera's Jenufa is making waves at the Kennedy Center. The unconventional Czech opera is a moving story of infanticide and redemption that portrays a 19th-century Moravian village with unsentimental realism. 7:30 pm; $68–$170. Purchase tickets here.
Thursday, May 17: It may not be exactly high-brow, but I bet that Knocked Up is going to be a blockbuster hit of the summer, along the lines of The 40 Year-Old Virgin (especially considering it's directed by the same guy, Judd Apatow). Tonight's your chance to catch a free screening at the Arlington Cinema 'N' Drafthouse (2903 Columbia Pike, Arlington). Get passes by signing up for the theater's newsletter. Doors open at 6:30 pm, and the screening is at 7:30 pm.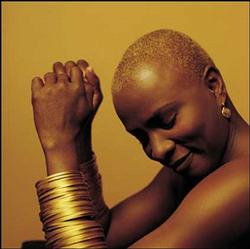 What do Josh Groban, Carlos Santana, Branford Marsalis, and Alicia Keys have in common? They've collaborated with Angelique Kidjo, a gorgeous vocalist who performs West African funk and pop-laced music. Kidjo is at the Lisner (730 21st Street, NW) at 8 pm. $25–40.
Are you modern? That's what the Corcoran asks in "Mastering Modernism," a four-part series of lectures with local experts and critics. Tonight Ellen Lupton, curator of contemporary design at the Cooper-Hewitt National Design Museum in New York, will talk about new technologies of domesticity as well as advertising that changed the way people lived in the early 20th century. After the 30-minute lecture, Lupton leads a tour of the Corcoran's Modernism exhibit. 7 pm; free with admission ($14) to the museum. Email sguardia@corcoran.org, or call (202) 639-1852 for reservations.