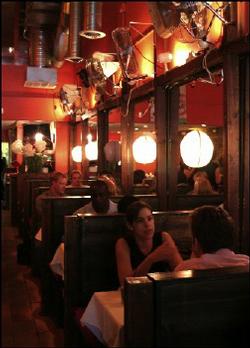 Are you always wanting to hit up a good happy hour, but tired of not knowing exactly where or when to go? We were, too. That's why we created Washingtonian.com's new Happy Hour Finder, our easy-to-use listing of area drink specials. From a bar with outdoor seating in Dupont Circle or Arlington, to an upscale lounge on the Hill or a low-key bar in Bethesda, it's all there.
To get started, just click here. You can search for a bar by name, scene, day of the week and neighborhood. With the new Happy Hour Finder, it's never been easier to find the perfect spot for drinks.
We'll be adding more bars every week, so check back regularly. And if you have information to add, or questions for us, please email happyhour@washingtonian.com.