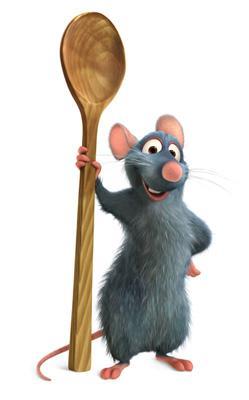 Spoiler warning: In the final moments of Pixar's summer hit, Ratatouille, adorable rat chef Remy prepares an ethereal version of the movie's namesake dish that wows stodgy restaurant critic Anton Ego. The film's stunning animation made the vegetable stew look positively mouth-watering—even to those small viewers who tend to be stubborn about eating their veggies.Bethesda's Mon Ami Gabi (7239 Woodmont Ave.) is capitalizing on ratatouille's newfound popularity with the pint-size set. On Saturday, August 25, chef Martin Ticar will hold a cooking class to teach "little chefs" how to make Remy's signature dish. They'll help whip up a traditional French preparation made with tomato, eggplant, zucchini, green peppers, onion, and garlic.
After class, participants will enjoy the ratatouille they've prepared, along with homemade lemonade and the one "vegetable" that has never failed to win a kid's affection—pommes frites (a.k.a. French fries).
For cooking-class reservations, call Mon Ami Gabi at 301-654-1234.