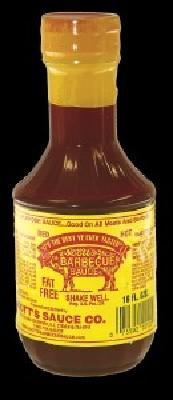 Though we usually like making our own, sometimes we hanker for a quick-fix sauce we can pour from the bottle and mop on chicken or ribs—especially in summer, when we'd rather be sitting outside with a cold beer than slaving over a stove.
We asked local chefs who are passionate about barbecue to recommend their favorite bottled sauces. Then we tasted them. Most were poor cousins to a tangy, smoky homemade sauce. Some were too sweet, some too vinegary, and some simply had a tinny aftertaste. Here are our favorites.
Highly recommended: Veteran grillman C.B. "Stubb" Stubblefield created his signature glaze, Stubb's Barbecue Sauce, in the Austin, Texas, kitchen of singer Joe Ely, filling old jam jars and whiskey bottles with a tomato-red brew that finds a harmonious balance of vinegar, molasses, and smoke. And we love Stubb's sentiment on the label: "My life is in these bottles." Available at ilovestubbs.com, Safeway, Harris Teeter, and other supermarket chains; 12 ounces for $4.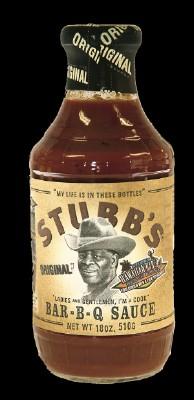 The fix-it sauce: Intensely vinegary, with a sharp, peppery bite, Scott's Barbecue Sauce will delight fans of North Carolina–style barbecue. For everyone else, this thinnish sauce—it has the consistency of a marinade—works best as a fix-it for sauces that are overly sweet or goopy. Just mix a few drops in and even the most cloying sauce tastes pretty good. Available at scottsbarbecuesauce.com; ten ounces for $1.50.
Supermarket pick: KC Masterpiece tastes a bit like Chinese hoisin sauce and has an aftertaste, but it's the best of the supermarket sauces. Available at Giant, Safeway, Harris Teeter, Wegmans, and other local supermarkets; 18 ounces for around $2.50.
Local surprise: Mr. Happy's Bad News Barbecue Sauce, out of Falls Church, has the best name. It's also got a bit of kick and a jolt of vinegar. But it's a little too ketchupy, plus it's got a slight aftertaste. It's best as a light glaze and benefits from being left a little longer on meats. Available through Mr. Happy's Sauce Company, 703-624-2929 or happysauce.com; 12 ounces for $3.49.