The Washingtonian's editorial internship program started more than 30 years ago, when interns clacked away on typewriters along with the rest of the staff. Every fall, spring, and summer, the magazine welcomes a new batch of journalism newbies. Last year, we expanded the program—adding three Washingtonian.com interns to the print magazine's crew of four editorial interns. Washingtonian intern alumni have gone on to publications such as Vanity Fair, People, Entertainment Weekly, National Geographic, Martha Stewart Everyday Food, The Washington Post, US News and World Report and USA Today. A few have landed full-time jobs at Washingtonian. Our fall 2007 interns are sure to move on to great things too, so keep an eye out for these bylines.
Interested in applying to be one of the next Washingtonian interns? Learn more about our programs here. The application deadline for the spring internship (January–May) is November 1.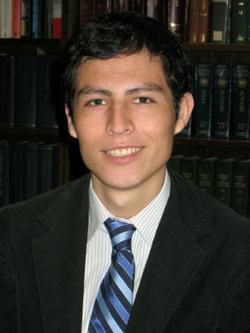 After completing the editorial internship this summer, Alejandro Salinas was asked to stay on and move over to the Web team. He's now known around here as our resident "super intern" and can answer any question regarding mail distribution or fact-checking without skipping a beat. He's also a frequent blogger for Washingtonian.com's After Hours. Originally from Bolivia, Alejandro graduated from the College of William and Mary in May. Throughout his college years, he wrote about film and entertainment for the school newspaper.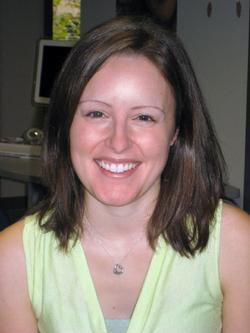 Marissa Conrad is an editorial intern from Pewaukee, Wisconsin. In June, she graduated from Northwestern University's school of journalism, where she edited and reported for the university's student newspaper. During the summers, she left the Midwest to intern at Glamour and SELF magazines in New York. Marissa is our baking guru and often walks to work sporting a spiffy cupcake carrier filled with goodies.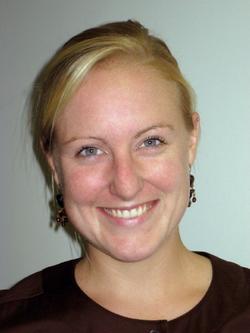 Online intern Whitney Spivey spent the past two years living out a Harry Potter-esque fantasy—teaching history and coaching lacrosse at a boarding school in central England. A graduate of the University of Virginia, she returned to the United States after realizing that she couldn't survive another British winter or face the thought of having potatoes served at every meal. At UVa, she was the literary editor of the yearbook and interned at the local Albemarle magazine.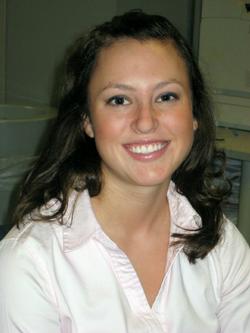 Emily Halonen is the third graduate of the University of Missouri's journalism school to join our editorial intern ranks this year. During college, she reported for the Columbia Missourian and spent a semester abroad in London interning at Real Homes, a home-design magazine. A woman of many talents, Emily excels at running (she's training for a half-marathon) and baking (she makes a mean cowboy cookie).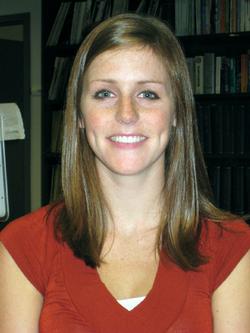 Philly native Emily Leaman moved to DC after graduating from Gordon College (in Wenham, Massachusetts) in 2005. After working for nearly two years at a small nonprofit on Capitol Hill, she switched gears and joined the Washingtonian as an editorial intern. Emily has freelanced articles for publications ranging from DCGuide.com to South Jersey's Sea Isle Times. Outside of work, she enjoys riding her bike and spending every possible weekend at the beach surfing.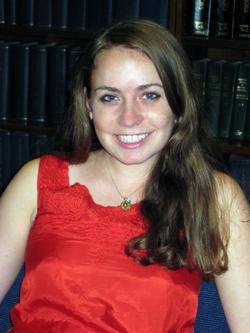 Erin Zimmer is the Washingtonian's first dining intern. She's a recent Georgetown grad who studied theology and literature and wrote the "Kitchenette" column for The Hoya newspaper. Erin posts almost daily on Washingtonian.com's Best Bites blog and is also a contributor to the NY-based food blog Seriouseats.com. Her first task as our dining intern involved taste-testing 101 chocolate chip cookies—and figuring out how to get them all to the office.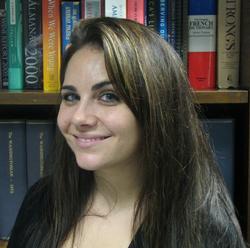 Lauren Canacari is our online marketing and advertising intern. She recently moved to DC from La Jolla, California, where she attended the University of California–San Diego. She'll graduate via UCSD's DC outpost this December. Lauren loves to travel and has visited nearly every continent on the globe. The rest of her free time is dedicated to maintaining and updating her personal wardrobe, practicing birkham yoga, running, and playing tennis. The California native admits that she's a little apprehensive about DC's approaching winter.