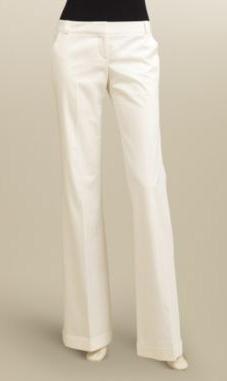 Splurge
Try a pair of white, cotton, wide leg trousers from Burberry for a stunning statement. Cuffed and embellished with silver hardware, you can pick these up for $425.
Burberry, 1155 Connecticut Ave., NW; 202-463-3000.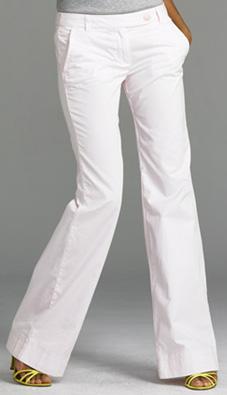 Steal
Need to make a bold entrance, but can't afford the bold price tag? Pick up a pair of J. Crew's white, cotton, City-fit buttery twill trousers for $69.50.
J. Crew, 3222 M St., NW, 202-965-4090; 5335 Wisconsin Ave., NW, 202-537-3380; 1100 South Hayes St., Arlington, 703-414-3720.
Check out more Splurge vs. Steal items: