Closest Metro: Eastern Market (Blue and Orange lines).
THE EASTERN MARKET SCENE
It's no wonder Eastern Market is much-loved: It's kid and pet-friendly, and its lively scene is nicely balanced by its cozy neighborhood feel. Named for the fresh-food market that opened in 1873 between North Carolina and Pennsylvania avenues, it offers a variety of ways to enjoy a lazy weekend day.
In 2007, a fire ripped through the south hall of the historic building that houses the stalls of the fresh-food vendors. Though renovations are underway, the market has relocated to a temporary structure across the street (306 Seventh St.), where the aroma of cheeses, meats, and baked goods drift through the air. On Saturdays and Sundays, when weather permits, vendors on the street and at an open-air flea market sell everything from sunglasses and hats to hand-carved tables and oriental rugs.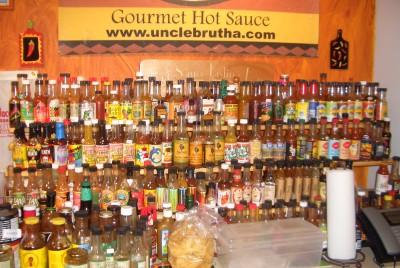 SHOPPING
Capitol Hill Books (657 C St.; 202-544-1621). If you're a bookstore junkie, this shop is not to be missed. Owner Jim Toole, a font of wisdom and dry humor, packs his shelves with books he's picked up at auctions, estate sales, book sales, and such. You'll even find volumes in the bathroom.
Quest Skinner's Original Artwork (at the Flea Market in the Hine Junior School parking lot on Seventh Street; 202-415-6684). Find art made exclusively by Skinner, whose work could complement funky and more traditional styles. Or stop by for a chat—her colorful designs reflect her effervescent personality.
This View of Life (Flea Market; 202-484-4905). Enjoy Jean-Louis Monfraix's stunning photography of DC, landscape, and nature.
Tunis Arts (Flea Market; 703-913-7220). Under this tent are a colorful assortment of Mediterranean, handmade pottery and tile with the bright blues and yellows of the region. You'll find Dutch ovens, dishes, bowls, and tile wall hangings.
Uncle Brutha's Gourmet Foods and Hot Sauce Emporium (323 Seventh St.; 202-546-3473). Do you like it spicy or sweet? Visit the hot-sauce bar here and taste fiery concoctions, including Dave's Insanity Sauce or Predator Hot Sauce. Or try the signature sauces such as our favorite, Fire Sauce No. 9, made with serrano chilies, ginger, and garlic. The shop also offers an array of other gourmet food items and condiments.
DINING
Crepes at the Market (7th St. and North Carolina Ave.). On Saturdays, watch as crepe-makers pour the batter and create a yummy sensation of your choosing from a sizable list of ingredients. Or pick from the menu of crepes, which includes egg, spinach, portabello mushroom, and asiago cheese ($7) or blueberries, banana, peaches, and honey ($6).
Montmartre (327 Seventh St.; 202-544-1244). A cozy little restaurant that offers French fare, including petite charcuterie, a homemade country pate, and duck rillette ($8.95) and roasted skate wing with braised tomato and lettuce ($17.95). Reservations recommended.
Tortilla Café (210 Seventh St.; 202-547-5700). This eatery offers a lot of bang for your buck, serving up large portions of Salvadoran and Mexican foods cafeteria-style. The papusas or quesadillas are worth a try.
Tunnicliff's Tavern (222 Seventh St.; 202-544-5680). A friendly staff and huge menu draw crowds that pack the pub on weekends for lunch and brunch. For brunch, try the Eggs Chesapeake, poached eggs, lump crab meat, and hollandaise sauce for $11. At lunch, the sesame tuna-steak sandwich with wasabi cream sauce ($12.95) is a hit.
ART & FUN
Street musicians often entertain passersby, and there are annual holiday events, such as a Halloween street party with candy and hayrides. Local crafters and artisans line the street on weekends to show and sell their wares.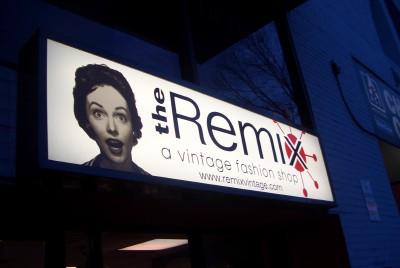 THE BARRACKS ROW SCENE
This up-and coming neighborhood, which includes part of Eighth Street and a short track of Pennsylvania Avenue, boasts fun independent stores, a variety of eateries, and a diverse and relaxed bar scene. It's becoming a funky hangout for a young crowd, but locals out for a bite to eat mix with visitors of all ages.
SHOPPING
Capitol Hill Bikes (709 8th St.; 202-544-4234). An independent bike shop that offers cycles for all ages and types of bikers. A friendly and knowledgeable staff offers riding tips and maintenance instructions and can help you pick biking gear for your needs.

Chateau Animaux (524 8th St.; 202-544-9712). This pet boutique started small but now has become a bustling business. The many pamper-your-pet offerings include gourmet treats from the "barkery" and grooming. The shop also sponsors cat and dog adoptions.

Frager's Hardware (1115 Pennsylvania Ave.; 202-543-6157). This store, which has been in this location since 1931, is much loved for its packed, narrow aisles. The staff knows the merchandise inside-out and is quick to find what you want.
Homebody (715 Eighth St.; 202-544-8445). Offers a variety of upscale home accents, including furniture, lighting, and floor coverings. Head here if you're searching for something funky or original.
The Remix (645 Pennsylvania Ave.; 202-547-0211). Bring back any era with the help of this vintage boutique, which offers a selection of men's and women's fashions and accessories.
Cafe 8 (424 Eighth St.; 202-547-1555). Relaxed and very friendly, the lantern-lit restaurant serves delicious Mediterranean-style cuisine. Try a lamb shish kebab sandwich ($6.99) or one of the many pides, Turkish style pizzas baked in a wood-burning oven. For something lighter, try the cacik, a chilled yogurt and cucumber salad ($5.95). Also check out its new, expansive bar.
Las Placitas (517 Eighth St.; 202-543-3700). Small, but charming, the atmosphere complements the Salvadoran and Mexican dishes. Service is fast, the food is filling, and the staff is friendly.
Locanda (633 Pennsylvania Ave.; 202-547-0002). Nestled among pubs and convenience and liquor stores is this upscale restaurant with a Mediterranean flare. Gourmet cheese plates and a dimly lit interior draw a casual, but sophisticated crowd.
Mr. Henry's (601 Pennsylvania Ave.; 202-546-8412). This pub has star power. Celebrity visitors have included singer Roberta Flack, Bill Cosby, Woody Allen, and Liberace. It offers live music and a menu of comfort foods.
ART & FUN
Backstage (545 8th St.; 202-544-5744). Get all your costume party accessories here. The shop, open for more than 20 years, offers everything from Biblical robes to showgirl headdresses.
Banana Cafe & Piano Bar (500 8th St.; 202-543-5906). Head up to their second floor piano bar and listen to live music, sip martinis and order from their tapas menu. Call for their performance schedule. Or sit downstairs and choose from the Cuban, Puerto Rican, and Mexican menu, but be prepared to ask for a to-go sack as the portions are extra large.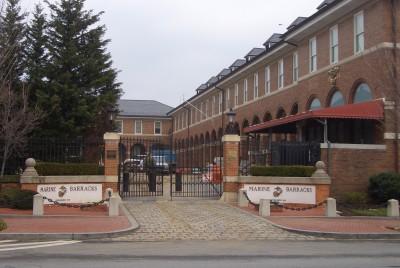 Concerts at the Marine Barracks (Eighth and I St.; 202-433-6060). The Evening Parade includes free performances by the Marine Band, the Marine Corps Color Guard, the Marine Corps Silent Drill Platoon, and others. The concert starts at 8:45 PM every Friday in the summer. Reservations required, but unclaimed seats may be available at the gates.
The Family Room (411 Eighth St.; 202-640-1865). Let your kids play while you relax, chat, or read. A supervised, indoor playroom with climbing structure, toys, and books is just the start of the kid-oriented zone. There are also story times, movie nights, and classes in French and music appreciation for you and you child. Pay by the day ($10 per child) or purchase a membership (starting at $70).
Stitch DC (731 8th St.; 202-544-8900). This shop teaches how to knit and crochet and sells everything you need. Classes are offered weekly, with late options for nightowls.
GREAT ITINERARY
Take advantage of a warm weekend and treat yourself to a day at Eastern Market. Start with a hearty brunch at Bread and Chocolate (666 Pennsylvania Ave.; 202-966-7413). Next check out the shops along Seventh Street and wander into the flea market. Pick up fresh flowers and a handmade soy candle, or watch the throngs along Seventh Street stretch. Whether food shopping or not, a stop in the fresh-food market is a must. Vendors are typically accommodating; some will give you taste tests. Purchase an oriental rug at Woven History (311-315 Seventh St.; 202-543-1705) and grab a caffeine boost at Marvelous Market (303 Seventh St.; 202-544-7127).
Cross Pennsylvania Avenue and check out Barracks Row along Eighth Street. Shop at unique home decor shops, including Attitude Exact (739 Eighth St.; 202-546-7702).
For dinner, try Belga Cafe (514 Eighth St.; 202-544-0100) for mussels and a Belgian beer, or Capitol Hill Tandoor & Grill (419 Eighth St.; 202-547-3233) for an all-you-can-eat Indian buffet.
Take a post-meal stroll down Pennsylvania Avenue toward the Capitol, and stop in at 18th Amendment (613 Pennsylvania Ave.; 202-543-3622), a bar that attracts old and young. Or stay on Eighth Street and round out your night with a Guinness at The Ugly Mug (723 Eighth St.; 202-547-8459) or Finn MacCool's Irish Publick House (713 Eighth St.; 202-547-7100).
Want more neighborhood guides for DC, Maryland and Virginia? Click here.
This article is part of Washingtonian's Visitors' Guide. For more articles like it, click here.