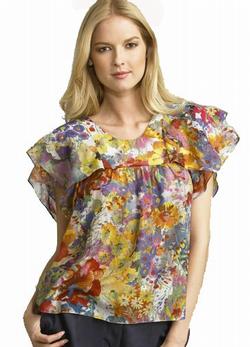 Splurge: This cotton-and-silk blouse from Stella McCartney cools off the day and spices up the night. Wear it with jeans for a relaxed look or with white slacks for something more sophisticated. It's $895 at Neiman Marcus.
Neiman Marcus, 5300 Wisconsin Ave., NW; 202-966-9700.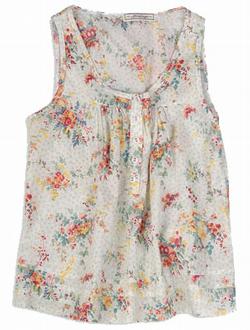 Steal: A floral-patterned wear can cost almost nothing and still be an eye catcher. Go to Forever 21 to grab this cotton tank for $19.90.
Forever 21, 7101 Democracy Blvd., Bethesda; 310-767-6910.