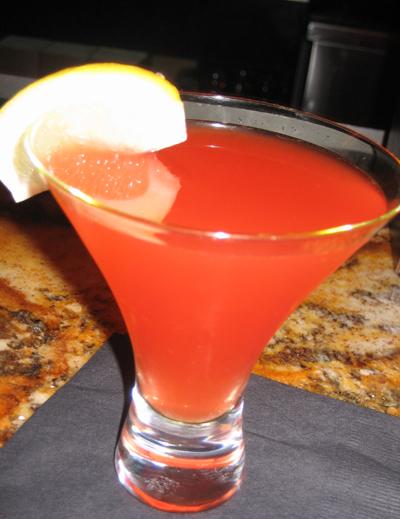 The spot: Lotus Lounge, 1420 K St., NW; 202-289-4222
The drink: The wild orchid. It owes its electric red color to a splash of grenadine, while Christiana vodka and peach Schnapps give the drink a jump-start. Pineapple juice and sour mix round out this alcoholic version of fruit punch.
The price: $7
First impression: Hold on—this is a contestant for the most artistic martini? A lemon slice sure adds another bright color, but it's not exactly original. The first sip hits you hard, with enough vodka to knock you on your feet and enough sugar to give you a cavity. Whoa, there.
Lasting impression: The lounge might want to jazz up its entry before the judges arrive.
Grade: D+See our Buzzed on The Park's drink, the Dolley Madison, here.
For more posts on nightlife, bars, arts and more, click here.