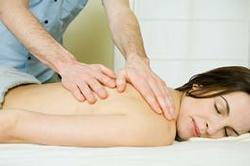 Finally, it's starting to feel a bit like spring. Is that the sun and 60-plus-degree temperatures I see peeking out from around the corner? And spring is the perfect time for a pedicure, facial, or full-body treatment. Fortunately, this is Spa Week in DC, which means discounts on treatments at spas throughout the area.
Today through Sunday, April 20, area spas will offer full service treatments that normally cost from $100 to $200 for just $50. Sounds like a good reward to me.
For more details, register over at SpaWeek.org. Need some background and advice on area spas? Try out our database of spas—detailed reviews of dozens of places in DC, Maryland, and Virginia. And for even more on how to feel and look your best (plus information on spas and more), check out our Great Day Spas package and our Spas & Beauty section.