View Larger MapThe Hotel Monaco Alexandria (monaco-alexandria.com) in Old Town hosted a leash cutting ceremony Tuesday, April 15, to launch its doggie happy hour at 5:30 PM. Dogs and guests will chow down on treats and beverages in the hotel's courtyard, served from the adjacent restaurant, Jackson 20. The happy hour will continue every Tuesday and Thursday from 5 to 8 until October.
Across the street, Pat Troy's Ireland's Own (pattroysirishpub.com) has a patio to share with dogs—and a happy hour every day from 4 to 7 with half-off special on appetizers and drinks. Hungry for dinner? Dogs can dine as well with a their own menu: $3.95 for chopped chicken or burger, or lamb or beef stew—served with a bone.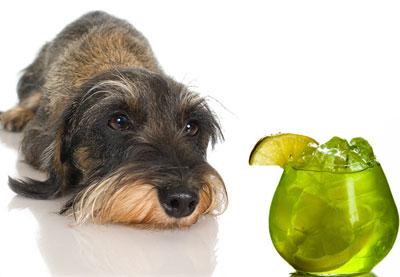 At Capitol Hill's Union Pub (unionpubdc.com), dogs are allowed on the patio year-round, but on May 3 the pub will unveil its Pooches on the Patio—Saturday happy hours filled with dog treats and water for thirsty pups. Humans get $5 treats, too: mini-corndogs (five per bucket,) Flying Dog Tire Bite Golden Ale (which gives a portion of its proceeds to animal charities), and Dogtail Vineyards red and white wine, plus regular light-beer specials. When the official happy hour gets started, Union Pub will also invite pet-store owners and experts to give free seminars on how to keep dogs healthy.
Doggie Style Bakery (doggiestylebakery.com) will team up with Adams Mill Bar and Grill in Adams Morgan to kick off doggy happy hours in the coming weeks. Adams Mill currently lets pets chill on the patio year-round, but Doggie Style will join in the fun Fridays from 4 to 7 once the weather gets a little warmer. People get $1 off almost everything and can gulp $3-to-$4 beers. Dogs get the real deals: The owner of Doggie Style will stop by with free baked goods, including cookies, party mix, cheese balls, ginger snaps, and raspberry brownies. All are made with special ingredients to be healthy for your dog. Water dishes are provided, too.
Cantina Marina (cantinamarina.com) on the Southwest DC waterfront starts its week with a dog-friendly happy hour every Monday. You'll come for the $2 beer specials—your furry friend will appreciate the free Milk-Bone bar.
"Yappy hour" at Jay's Saloon & Grille (3114 N. 10th St., Arlington; 703-527-3093) in Clarendon provides a covered patio, water, treats, and games for your pup. The event takes place Sundays, weather permitting, from 1 to 4. The same Monday-through-Friday happy-hour prices are offered to pet owners: $2 Budweiser and Coors Light bottles, $1.50 drafts, $7 pitchers, and $2.95 glasses of wine.
A more lively way to celebrate with your pet: Take a canine cruise with Potomac Riverboat Company (potomacriverboatco.com). Tickets are $12 per person and dog for a 40-minute Alexandria Seaport cruise. Boats leave at 7, 8, and 9 PM; reservations aren't necessary, but space is limited. Popcorn and $3-to-$4 beers are available on the boat.
Does your canine like to drag you along to any other dog-friendly happy hours? Let us know in the comments section. And for regular human happy hours, try our Happy Hour Finder.
Want more arts & events and nightlife posts? Click here.