Eat & Drink
The best tuna melts, the nicest new rooftop bars, the perfect martini, and more of our top tastes and tipples
---
Best Takeout Trend
Cheffy Chicken Carryouts
Chefs are putting their own global spins on the ubiquitous takeout chicken dinner
1819 Seventh St., NW.
Michelin-trained chef Elias Taddesse melds flavors from his native Ethiopia and his American upbringing at this carryout near Howard University. Think berbere-laced fried chicken, cumin biscuits, and doro wat–style mac and cheese.
Best Southeast Asian Riff | Spice Bird
3400 11th St., NW.
James Wozniuk runs this ghost kitchen out of Makan, his Malaysian hot spot in Columbia Heights. Order brined birds (half or whole) rubbed with 15 spices and served with a sweet-spicy dipping sauce, plus sides such as sesame noodles and turmeric-­ginger slaw.
Best Levantine-Style | Yellow
1524 Wisconsin Ave., NW.
Dress up dinner for two courtesy of Albi chef Michael Rafidi, who packages date-night-friendly spreads at his new Georgetown cafe. Za'atar-smoked whole chick­en comes with dips such as pickled-carrot hummus, sides like fattoush salad, and tahini chocolate-chip cookies.
Best Palestinian-Inspired | Shababi
Spice-rubbed­chicken dinners—which mimic Palestine's national dish, musakhan—are flying around town courtesy of chef Marcelle Afram. There isn't a permanent location yet, but look out for frequent pop-ups, or request the 24-hour-brined birds for neighborhood drops and private dinners.
---
Best Drag Brunch
1811 Columbia Rd., NW.
It's impossible to discuss drag brunch in DC without mentioning Perry's, which lays claim to the city's longest­running one. Drag queens have been dishing out glitter at the Adams Morgan eatery since 1992. For $40, you get access to the show as well as to Perry's brunch buffet, which mixes Southern favorites like fried chicken and waffles with Japanese-­accented additions (vegetable yakisoba; a truffled grilled cheese with Kewpie mayo) from new chef Masako Morishita. Go ahead—order up a $12 mimosa (or two) and get drunk on the contagious joy as queens strut and dance in towering heels around you. Oh, and don't forget $1 bills.
---
Best Fancy Bar Snacks
1100 Pennsylvania Ave., NW.
The confited and fried wings at Andrés's latest DC restaurant are dabbed with blue cheese and served on skewers, so you get supercharged flavor with-out the messy hands.
Connecticut Ave., NW.
Instead of dill pickles, the Forest Hills kitchen uses Gordy's-brand pickled jalapeños. They're deep-fried and paired with creamy yogurt dip. 5031
1815 Adams Mill Rd., NW.
The French-Canadian disco-themed bar in Adams Morgan serves up mounds of fries with cheese curds, rich gravy, and a choice of accoutrements: caviar, foie gras, or—our pick—duck confit.
Best Upscale Chicken Satay | Jiwa Singapura
Tysons Galleria, McLean.
Cranes chef Pepe Moncayo turns his focus to Singapore at this glam Tysons mall dining room, where fat hunks of lemongrass-scented grilled chicken are served with ruddy peanut sauce.
277 S. Washington St., Alexandria.
Former Stomping Ground owner Nicole Jones aims for—and nails—a dinner-party vibe at her charmer of a wine bar, which opened in the fall. Each of the 20-plus wines on her approachable list is available by the bottle or glass. Even cooler? Each is made by a woman winemaker or a woman-owned estate. The grazing-friendly menu is terrific, whether you snack on charred dates and whipped ricotta with sesame and honey or are settling in for a wedge salad and one of the best sole meunières we've had in these parts.
---
Best Beer for Beer Haters
1740 14th St., NW; 847 S. Pickett St., Alexandria; 767 Elden St., Herndon.
If you're not into all things hoppy, malty, and yeasty, beer-centric bars can make you feel pretty darn uncool: Do you really want to be that rube sipping a standard-­issue Sauv Blanc while your buddies geek out over triple IPAs? Aslin, an Alexandria brewery, comes to the rescue with its roster of fruity sour beers, with flavorings that range from Sicilian lemons to blackberries to gummy bears. Keep an eye out for the smoothie-style brews—slightly thicker, and tart and hazy like natural wine. Sample them at Aslin's DC beer gar­den and Northern Virginia taprooms.
---
Best New Rooftop Bars
DC may not be a tall-building town, but we do love our rooftop bars, especially these two fresh options for sipping in the sunshine.
Best for Waterfront Views | Moonraker
655 Water St., SW.
Who has the nicest rooftop view at the Wharf? As of this year, it's the sky-high lounge crowning the luxe Pendry hotel, which offers panoramic vistas of the water from a fire-pit-ringed terrace. It's not all about looks, either—tasty Japanese small plates, sushi rolls, and seasonal cocktails fuel the scene.
Best for Vacay Vibes | Lucha Rosa
1011 K St., NW.
The Atlas Group's pretty pink Mexican cantina sits atop Mount Vernon Triangle's Moxy Hotel. A festive crowd sips rosé and tequila-spiked Palomas, snacks on ceviche, and basks in the sun on beachy lounge furniture or under canopies of faux florals.
---
Best Restaurant Parting Gift
715 Eighth St., SE.
Plenty of fine restaurants send diners off with take-home sweets. But at chef/owner Aaron Silverman's Capitol Hill tasting room, guests are gifted with a take-home cheeseburger. And not just any burger: The high/low treat consists of a Wagyu patty; onions caramelized in smoked beef fat; pickles; special sauce; and American cheese, all on a brioche bun. (There's also a veggie-burger version.) It's exactly what we'd want for the next day's lunch—or late-night munchies.
---
Best Martinis
It's not just the espresso martini that's everywhere right now. Here are some of our favorite riffs on the classic vodka or gin cocktail.
1306 18th St., NW.
This Instagrammer fave has been serving espresso martinis—made extra-velvety with ghee—since before the drinks were trendy.
900 F St., NW.
The Penn Quarter cocktail den offers a classy martini service with a choice of styles—each accompanied by a tray of olives, pickled onions, lemon, and an oyster.
914 14th St., SE; 11820 Trade St., North Bethesda.
The "antipasti" dirty martini at these red-sauce Italian joints combines tomato-distilled gin, basil liqueur, dry vermouth, olive juice, and mozzarella brine with a cheesy garnish.
Best Spiced Martinim | Albi
1346 Fourth St., SE.
Vodka is infused with a za'atar herb blend and finished with a few drops of spiced Palestinian olive oil at this Navy Yard hit.
Best Dirty Martini | St. Anselm
1250 Fifth St., NE.
The Union Market grill room's vodka-based "XXX dirty martini" gets a filthy dose of olive juice plus MSG-infused vermouth.
Best Happy-Hour Martini | Last Call
1301 Fourth St., NE.
It doesn't get cheaper than $3 for a gin or vodka martini, available at this divey Union Market bar (Monday through Thursday 5 to 7, Friday 3 to 7, Saturday and Sunday noon to 4).
---
Best New Winery
13334 Crimson Ln., Linden.
Wineries open for a lot of reasons—not all having to do with the actual wine. That's why oenophiles love escaping the wedding-and-party-bus circuit at this stunning newcomer in Linden, Virginia. (Reservations are highly encouraged.) The lodge-like hilltop tasting room, designed by a lauded Napa winery architect, is a serene spot to sip estate-grown Albariño and red vintner blends—whether next to a fireplace, at the tasting bar, or on a terrace overlooking the vines and Blue Ridge Mountains.
---
Best Reason to Host a Cookout
5100 MacArthur Blvd., NW; 1381 Beverly Rd., McLean; 8081-D Alban Rd., Springfield.
What started as a pandemic-born takeout necessity at these family-run Afghan restaurants in Northern Virginia and DC is now a reason to party. Matriarch Sofia Masroor offers marinated, ready-to-grill meats, including chili-and-garlic lamb chops, chicken kebabs, and beef tenderloin—all made flavorful and juicy thanks to an aromatic soak and Afghan spice rub. Pro tip: Order fresh breads and prepared veggie sides along with the raw proteins.
---
Best Totally Insane Cocktail Presentation
Rang Birange | Rania
427 11th St., NW.
Smoked cocktails are every­where these days, but this Indian restaurant in Penn Quarter has upped the drama by presenting its Rang Birange cocktail in a smoking treasure chest—complete with a (faux) rattlesnake. The drink combines makrut-lime­infused mezcal, the citrusy juice of South American lulo fruit, a stone-pine liqueur from the Alps, and grilled-fresno-chili syrup. While the snake won't bite you, the spice will.
Expert Picks
Best Tuna Melt
Let's talk tuna—who makes the best melt in DC? To determine a winner, we asked Virginia senator Mark Warner, who made arguably the most disgusting tuna melt ever in a lockdown "cooking" video that broke the internet circa April 2020. Among the lawmaker's sandwich sins: dumping a can of undrained tuna onto white bread, topping it with an obscene amount of mayonnaise, and "melting" it in a microwave.
Before our test, Warner clarified a few points that have nagged at us—and America—for years. First, the video was not, in fact, a secret PSA on hand-washing.
"At the beginning of Covid, everybody was doing these heartfelt videos," he said. "It was so much wholesomeness it made me want to puke! So I thought: Let's have a little fun." Also: "I am smart enough to know that you do drain the [tuna], but the thing that got the most attention was the gross amount of mayo," said Warner, a fan of Duke's mayonnaise. "With that, I'm guilty as charged."
We asked the senator to sample seven tuna melts, including from the Capitol Hill places Tune Inn, Tunnicliff's, and Fight Club; Dupont sandwich shop Bub and Pop's; Virginia diner chain Bob & Edith's; and bagel sensation Call Your Mother, which has locations in DC, Maryland, and Virginia.
Which came out on top?
"I'm going to do the only thing a senator can do: declare a tie," said Warner, who fancied CYM's inside-out bagel melt—"The high quality of the tuna was the best"—and Bub and Pop's tuna hoagie: "The pickles and the French bread, with tomato, tuna, cheese—it was a great combination."
Expert Picks
Best Chocolate- Chip Cookies
Levain. Tatte. Mah-Ze-Dahr. Washington has seen an influx of fancy bakeries come to town over the past few years, each with its own raved-about chocolate-chip cookie—at sometimes eye-popping prices. To find out who has the best, we asked the experts: kids.
Our blind taste test included half a dozen brands—Levain's "two-chip chocolate chip" ($5 each), Mah-Ze-Dahr ($2), Tatte's "halva chocolate chunk" ($3.75), Yellow's "halva chocolate chip" ($4.50), Captain Cookie ($2), and, for good measure, Giant brand (a bucket of which equates to less than $3 for 12).
About a dozen elementary-school-age testers—who went one by one so as not to be influenced by their peers—sampled the six cookies, single-elimination style, until each found a winner.
The result: Two brands took the cake (er, cookie): Mah-Ze-Dahr, whose treats are finished with a sprinkle of salt, and Giant, for its sweet, soft rounds.
Expert Picks
Best Gelato
DC's gelato scene is ramping up, and to find the best, we enlisted the help of an expert: Italian ambassador Mariangela Zappia. She grew up in Sicily, where gelato is eaten for breakfast. (Honestly, that should be more of a thing.)
Her Excellency and a handful of embassy staffers joined Washingtonian editors for a blind tasting of chocolate and pistachio scoops from six gelato shops. We sampled offerings from longtime local chainlets Dolcezza, Pitango, and Dolci Gelati; the Old Town spot Casa Rosada; and two newcomers, Venchi, an Italian chain with a location in Tysons, and Italian Bar, an upstart cafe in Chevy Chase DC from the restaurateurs behind I'm Eddie Cano.
While Zappia and the rest of the embassy staff were diplomatic about picking sides ("The best gelato you can find in town is the one made by my chef, at my residence," she said), we learned what the Italians look for in an authentic gelato: It should be sweet but not too sugary, and it shouldn't be granular, icy, or a garish color. With that in mind, we picked two clear winners: Italian Bar for its pistachio, which was the proper shade of pale brown, and Venchi for its "Chocoviar," made with 75 percent dark chocolate.
Back to Top
Things to Do
Some very fun things to do right now, including dog-friendly patios, kid-friendly hikes, and nerd-friendly trivia nights
---
Best "Kidult" Trend
Boozy Mini-Golf
Given the craziness of the past few years, it's no wonder some adults have been reaching for childhood comforts—hence "kidult" trends (alcoholic juice pouches, Legos for grownups). Our favorite to roll into town: boozy mini-golf, which pairs the low-stakes game with cocktails for a welcome bit of whimsy.
Best Immersive Mini-Golf | Puttery
800 F St., NW.
Puttery's three different courses combine miniature golf with another craze—immersive experiences. Play nine holes in the zany "art museum" decorated with Warhol-esque pop art, the botanical-themed "conservatory," or the trippy optical-illusion course.
Best Club-Like Atmosphere | Swingers
1330 19th St., NW; 1250 Half St., SE.
Even weeknights are a party at London-based Swingers, which has locations in Dupont Circle and Navy Yard that are decorated, respectively, like a 1920s English country club and a British seaside resort. Dimmed lights, plenty of bar space, and an abundance of florals (albeit fake ones) make both venues feel like a garden-party-­themed club.
Best for Enjoying Nice Weather | Perch Putt
1805 Capital One Dr., Tysons.
When the weather is great, soak up the rays—and panoramic views—at this rooftop course in Tysons. While it isn't as kitschy as Swingers or Puttery, you get to play a full 18 holes rather than nine, giving you more game for your buck. Retro food trucks and a tiki bar up the summer vibe.
---
Best New Spin on Pickleball
1309 Fifth St., NE.
The paddle sport with a cult following gets a rave makeover at Cosmic Pickleball, a league for all levels organized by the sports group DC Fray. Each Monday and Tues­day, Union Market's warehouse space, Dock 5, is converted into four courts delineated by glow-in-the-dark tape. As the sun sets, the room begins to illuminate with black lights, and balls whiz through the air in a neon blur. Upbeat music and drinks from the rooftop bar, Hi-Lawn, complete the trans­formation from regular game play into a pickleball party. Join with a group or sign up individually and the league will draft you onto a team.
---
Best Dog-Friendly Patios
When a nice summer day calls for outdoor dining and drinking, you don't have to leave your pup at home. At these patios, both of you can enjoy the sunshine.
806 15th St., NW.
Who says dining with your dog has to be a casual affair? Pretend you're both in Paris while on the canine-friendly terrace at this upscale brasserie, which offers French-­inspired cuisine such as duck à l'orange and steak frites.
3333 Georgia Ave., NW.
There are lots of dog-friendly beer gardens around the city, but this spacious Park View watering hole comes with added perks: dog beds and pup-friendly ice cream made with nonfat yogurt, peanut butter, and maple syrup. Humans can catch the game and cool off with one of more than 20 beers on tap, plus wine and cider.
101 N. Union St., Alexandria.
Soak in the Potomac views at this Alexandria waterfront restaurant, whose drool-worthy pet menu includes the Doggy Dream, a chef's plate of ground beef, julienned carrots, and rice. While your dog dines at your feet, you can enjoy beachy fare and drink, such as seared-shrimp tacos and pineapple-mango sangria.
Best for Playful Pups | Bark Social
935 Prose St., North Bethesda.
Let loose—and let your dog off leash—at this dog-park/beer-garden mashup. The massive 25,000-square-foot space offers food and drink menus for both people and canines and has onsite "bark rangers" who ensure that everyone plays safely.
---
Best Staycation Hotels
The Omni Shoreham (2500 Calvert St., NW) is just blocks from the National Zoo, and its outdoor pool area includes a heated pool (three feet deep all around) and a hot tub, plus drinks and fare at the Pool Bar. Pool time and the zoo not part of your plans? The Lyle (1731 New Hampshire Ave., NW) in Dupont offers family-friendly kitchenette rooms and a multi-room suite; in-room books and toys; and soft-serve ice-cream delivery.
655 Water St., SW.
Perched along DC's South-west waterfront, the new Pendry offers several ways to enjoy the view, including a terrace pool. Those who want to actually get out on the water can rent everything from standup paddleboards (Boating in DC at the Wharf Boathouse) to picnic boats (FloatDC) blocks from the hotel.
Best to Get Away From It All | CitizenM
550 School St., SW.
At CitizenM, you can check out when you check in. Everything is done by mobile app, so after check-in you won't have to speak to a single person if you prefer. (Introverts, take note.) Rooms have wall-to-wall windows and an oversize bed. Colorful mood lighting and blackout blinds help set the vibe—a "sleep mode" makes the room pitch-black. CitizenM has a location in NoMa, but we recommend the one near Capitol Hill for its rooftop bar.
2800 Pennsylvania Ave., NW.
Spend an indulgent week-end in your room—with a plush robe, 24-hour room service, and the Four Seasons' famously comfy bedding. Willing to venture out a bit? You can try one of the area's top spas and two sceney restaurants onsite.
Best for Museum-Hopping in Style | The Riggs
900 F St., NW.
This century-old bank turned chic hotel is near the National Portrait Gallery, the National Museum of Natural History, the National Building Museum, and many more museums. Also nearby: Ford's Theatre and Capital One Arena.
---
Great Hikes With Kids
The east side of this Thurmont, Maryland, park has five "easy" hikes of two miles or less, plus moderate hikes, including one to Cunningham Falls, the state's largest cascading waterfall. Before you go, down­load a Catoctin Mountain Park Junior Ranger book or one of several Kids in Parks Track Trail brochures with interactive activities for children to play along the way.
About an hour west of DC in Delaplane, Virginia, this park offers nearly two dozen trails—eight rated "easy." Especially enticing for tiny hikers: the Children's Discovery Area with play stations. Sky Meadows also offers downloadable Track Trails brochures for kids.
About an hour from DC in Dickerson, Maryland, Sugarloaf is privately owned (suggested donation: $5). The longest hike is a seven-mile loop around the base, but shorter loops to and around the summit are accessible from parking lots farther up the mountain. After, head to Comus Inn, a kid-friendly restaurant with a beer garden and lawn games.
---
Best Trivia Nights
DC has lots of nerds and plenty of bars, so naturally trivia nights are popular. Here's where you can put all that excess knowledge floating around in your noggin to use.
209 M St., NE.
Take the edge off Monday or congratulate yourself for making it to Wednesday at Red Bear Brewing in NoMa, which hosts traditional trivia twice a week. The brainiest group can win gift cards, merch, and to-go beer from the craft brewery. When: Monday and Wednesday at 7.
Best for Trivia, Tequila, and Tacos | Jake's Tavern
1606 Seventh St., NW.
Come hungry to this Tuesday trivia night in Shaw, which offers $3 tacos and a Milagro tequila/Miller Lite combo for $10. Trivia begins at 7:30, but you'll want to get there early to claim a seat. When: Tuesday at 7:30.
2052 West Virginia Ave., NE.
Put all your childhood fandom knowledge to use at Atlas Brew Works in Ivy City, which often hosts entertainment-oriented trivia tailored to fans of Star Wars, Disney, The Office, Lord of the Rings, and more. Play solo or with a team for the chance to win a $50 Atlas gift card. When: Thursday at 7.
---
Best Replica Music Venue
2047 Ninth St., NW.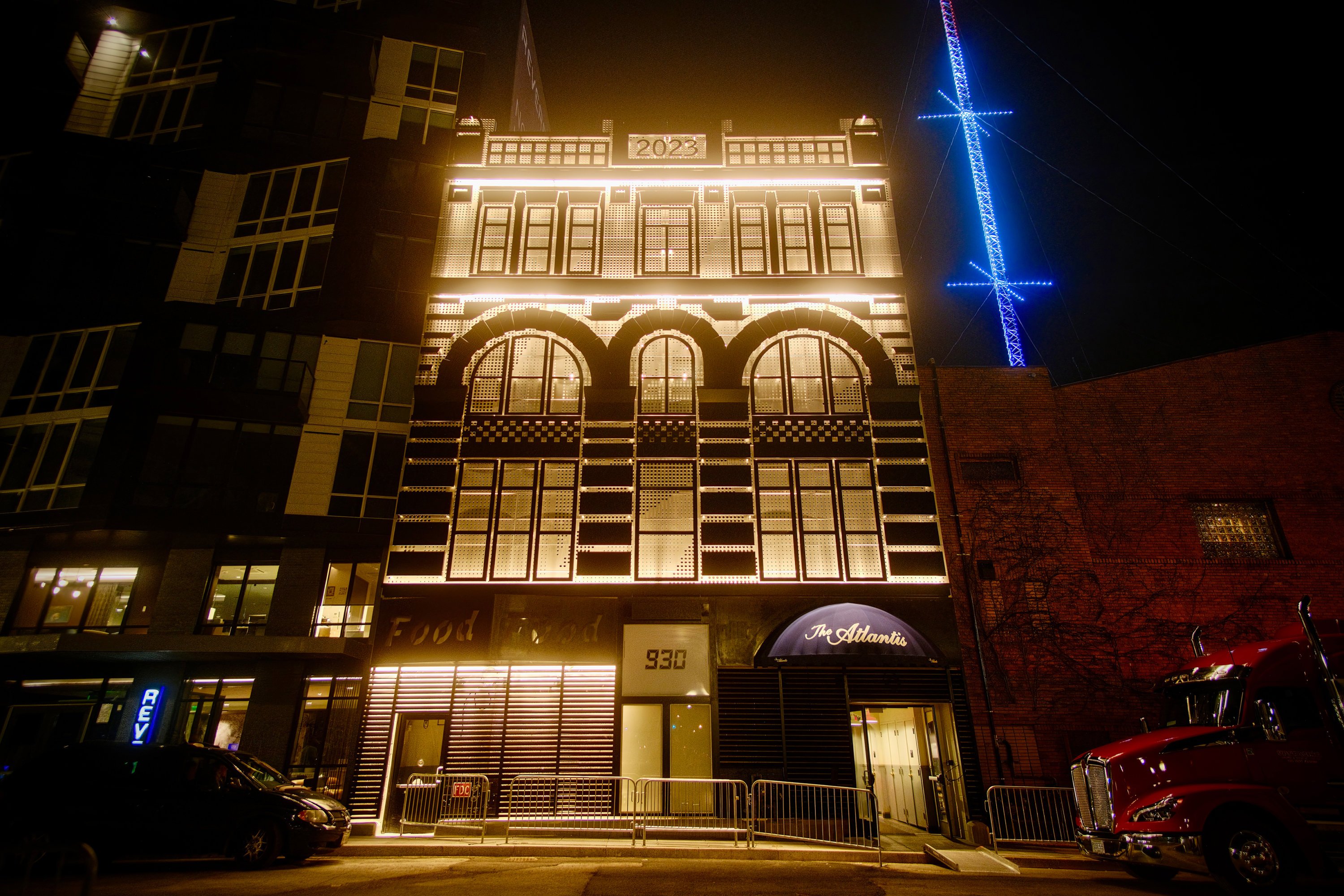 The concept is a little complicated: This 450-capacity new concert space—located behind the 9:30 Club—is meant to look like the old 9:30 Club on F Street, which was originally called the Atlantis. But whether that idea makes you nostalgic or a bit confused, it's an exciting addition to DC's music landscape. Foo Fighters play opening night on May 30, and dozens of other well-known artists have been booked for the initial shows, resulting in a ticket-request frenzy.
---
Best 100-Year-Old Movie Theater
5612 Connecticut Ave., NW.
If you lived in upper North­west DC back in 1923 and wanted to check out a silent film, the Avalon was the place to be. A century later, the live organist is gone and the theater is operated as a nonprofit, but it's still pulling in locals with intriguing film fare. This year, the Avalon is celebrating its centennial with screenings and events. Who doesn't enjoy historic ambience with their popcorn?
---
Best Playgrounds
301 Watkins Park Dr., Upper Marlboro.
There's no place like this Wizard of Oz–themed playground featuring slides shaped like ruby slippers plus jungle-gym versions of Emerald City and Dorothy's Kansas farm (complete with giant tractor and Toto's doghouse). Follow the padded Yellow Brick Road to nature trails, a turn-of-the-century carousel, a miniature train, putt-putt golf, a nature center, and an educational farm with horses, cows, and chickens.
6317 Georgetown Pike, McLean.
This colorful, disability-friendly complex boasts a maze, plenty of play vehicles (school bus, fire truck, racecar), an old-school carousel, and a trackless train that goes around the park in summer.
3500 Woodley Rd., NW.
On the grounds of the National Cathedral elementary school, this climber's paradise includes wooden towers connected by netted bridges, plus a kid-friendly zipline.
Expert Picks
Bests For Pets
Sarah Meashaw's entire focus is pets. The photographer, who owns Pooch Portrait Studio in Bethesda, not only knows how to capture an animal's personality, but she's an expert on other local pet businesses. Here are a few of her favorites.
"Iris Shin creates the most awesome, hilarious, and unique bandannas. I purchase them for every special occasion. She is also amazing to work with for custom bandannas."
Best Doggie-Daycare Alternative | DC Dog Hikes
"I've used DC Dog Hikes (@dcdoghikes) for my pittie, Arnold, for about six months," Meashaw says. "Not only has Arnold lost six pounds, but he's beyond happy hiking all over the DMV. I get amazing pictures every day and Bryan Barrera, the owner, makes awesome reels recapping the hikes."
Best Anesthesia-Free Dental Cleaning | Dazzling Canines
"Tara McElhinney has cleaned all three of my pups' teeth. This is a safe way to get their teeth cleaned without having to risk putting them under anesthesia, and it's way more economical." The mobile business does in-home cleanings.
"I get asked this constantly in DMs from people who want to celebrate their dogs' birthdays," Meashaw says. Lil' Cakes & Creamery has four Maryland shops and mainly sells human treats but, she says, "always has dog cupcakes in stock, and I've had them make custom cakes to celebrate my pups' birthdays."
Back to Top
Things to Know
A few of our favorite trends, teams, and insider tips. Plus, where experts are shopping—and even parking.
---
Best College Try—In and Out of the Pool
In 2014, when Nicholas Askew became head coach of the swimming and diving teams at Howard University, the program had sunk to a low point. So the Howard alum, who swam for the Bison in the late 1990s, addressed every part of the program—from having the once-drab indoor pool freshly painted to recruiting and developing athletes.
The effort paid off. This year, the men's and women's teams both had winning records for the first time in school history, and the men's won its first conference championship in more than three decades.
The only all-Black college swim team in the nation is making a splash outside the pool, too—partnering with non­profits to teach water safety and drowning prevention, mainly in the Black community, where Askew says 65 percent of people have limited or no swimming ability.
Howard swim meets, meanwhile, have become an event, with a DJ and a cheering crowd. "We have 482 seats, and almost every meet now we have 500 people," Askew says. "It's standing room only. The environment is super, super electric."
Want to cheer on the Bison? The new season starts in the fall, and admission is almost always free. (They charged $5 for a meet against Georgetown.) If you see a QR code on the program asking for donations, bear in mind that this team is hungry in more ways than one: "They eats tons of carbs and pasta," Askew says, laughing. "It is very expensive."
---
Best New Option for Testing Out Baby Gear
1260 Fourth St., NE.
At a time when big-box retailers with baby gear on display are closing stores and are harder to find, Three Littles—a sustainability-focused, upscale toy store near Union Market—recently expand­ed its offerings to include car seats and strollers. Shoppers can not only ask questions of the knowledgeable staff but also try the gear—including brands such as Duna, Babyzen, and Uppa­baby—even taking strollers for a "test drive" outside to see how they do on city sidewalks.
---
Best Mind-Expanding Record Store
5520 Connecticut Ave., NW.
Looking for a specific album? You may not find it at this tiny new space in Chevy Chase DC. But that's part of the fun: Arrive with open ears and allow owner PJ Brownlee to guide you through his collection of vinyl, which includes adventurous rock, jazz, dance, and international sounds. You'll probably walk out with something great you never knew existed. There are books, too—Brownlee will be happy to help pair a novel with a record.
---
Best New Design Trend
Conscious Consumption
While buying preowned furniture is hardly new (see longtime DC vintage purveyors such as Miss Pixie's and GoodWood), it has soared in popularity thanks to Covid-era shipping delays, inflation (which doesn't typically affect vintage prices), and a rise in the number of shoppers concerned with sustainability. The resale-­furniture market will likely hit $22 billion by 2027, according to a 2022 report from the vintage-­furniture site Chairish. (It was $11 billion in 2018.)
Popular options for new-but-old decor include the aforementioned Chairish as well as such sites as Kaiyo, Etsy, and Facebook Marketplace.
New local stores and groups are all about the movement, too: Take The George Vintage & Design (2210 Mount Vernon Ave., Alexandria), a Del Ray store specializing in authentic midcentury­modern furniture; House Friends, a DC-based online design community that provides information and resources for shopping secondhand; and Home of Boho.Vintage, an Instagram account run by a Woodbridge couple, for (what else?) vintage pieces.
---
Best Secret (and Cheaper) Places to Park at the Wharf
There are two ways of looking at the success of the Wharf, says Darryl Madden, who has just passed his 14th winter living at the Wharf Marina. The first: It's terrific to see it become a destination, with world-class restaurants and hotels along the formerly unglamorous Southwest DC waterfront. The other is that it's now a lot more expensive and difficult for visitors to park. The Wharf's three official garages can be quite pricey—the day rate on weekends is $60. Fortunately, it's easy to arrive by cycle, by foot (from the L'Enfant Plaza or Waterfront Metro stop), or even by water taxi from Old Town, Georgetown, or National Harbor ($18 to $35 each way, depending on when you go). Metro has proposed extending two bus lines, the 52 and the 74, to the Wharf, but those changes may take a while.
If you have to drive, Kevin Tien, the executive chef at Moon Rabbit, recommends parking at L'Enfant Plaza, where the day rate is $26 and you can hop onto a shuttle to the waterfront. An executive who works nearby recommends the parking garage at 1100 Fourth Street, Southwest, where the day rate is $26.
Because the Wharf is, you know, a wharf, you can always try to arrive by water. One outside-­the-box option is the free "jitney" from East Potomac Park (where you can park for free) to Recreation Pier. Note, however, that the boat seats only six and runs noon to 6 pm Friday through Sunday during non-winter months.
---
Best Bathroom Selfie Mirrors
A mirror that somehow makes you look taller and thinner? Yes, please! The gender-neutral lobby bathrooms at Adams Morgan's Line hotel (2468 Champlain St., NW) feature multi-piece, full-body mirrors that create a flattering leg-elongating effect without any fun-house warping. We also can't help but snap selfies in the restrooms of seafood-centric Bar Spero (250 Massachusetts Ave., NW), near Judiciary Square, where the mirrors are shaped like iridescent '90s-style Pit Viper sunglasses.
---
Best Washington Football Team
It hasn't been an easy time to support DC's NFL team, the Commanders. Luckily for local football fans, there is the other football team, the Defenders. In just one season, the XFL squad captured the city's affection, selling out Audi Field (yes, a DC football team playing in DC) and actually winning games. The Defenders are best known for drawing rowdy crowds, which have made headlines for stacking beer cups into a massive "beer snake" spanning 30 rows. After all, rooting for the home team should be fun—not befuddling.
---
Best Flea Market for Gen-Z
2715 Pennsylvania Ave., NW.
In the market for a '90s Betsey Johnson slip dress like the one Olivia Rodrigo wore to her "Sour Prom" after-party? Perhaps patchwork crochet-and-suede pants? A sleek streetwear jacket? Then head to the Get Flee Market (@getfleemarketplace on Instagram) at Sandlot Georgetown, which sells one-of-a-kind vintage and thrifted pieces one Saturday a month from 11 to 4. While there are plenty of pop-up vintage markets every weekend in DC, very few offer the option to grab a bite after you've sifted through the handful of racks. You can enjoy a Flat Out Burger, plus cold-pressed juice or an alcoholic beverage, while a DJ plays fresh beats.
Expert Picks
Best Public Restroom at a Monument
Local tour guides aren't just knowledgeable about what to do in DC—by necessity, they're also privy to the best public restrooms. So we asked a few to share their potty picks. Three different tour guides chose the MLK restrooms as the cleanest and nicest. (One did admit that "it feels weird to say, 'Go to MLK to relieve yourself.' ") Canden Arciniega, historian and manager of DC by Foot, likes the family bathroom at MLK because she's often with her kids. Arciniega also recommends the FDR Memorial restrooms.
Best For Host and Hostess Gifts
Event planner Lauryn Prattes not only arranges chic parties for clients—she hosts her own. So she's seen her share of hostess gifts. Here are places she recommends when you want to bring something other than wine or flowers.
1309 Fifth St., NE; 1625 14th St., NW.
Prattes says this local favorite has a great gift selection. What she recommends: "Pick a theme and put together a little basket."
Best in a Pinch | A Local Bakery
Make a host's morning with the gift of breakfast. "After [an evening of] hosting," Prattes says, "pas­tries for breakfast is a welcome treat." Prattes likes Tatte or Pluma by Bluebird Bakery.
Back to Top
Reader Picks
We asked for your favorites. The votes are in.
BEST COCKTAIL BAR
---
BEST "SPEAKEASY"
---
BEST ROOFTOP BAR
---
BEST DIVE BAR
---
BEST RAMEN
---
BEST PIZZA
---
BEST DOUGHNUTS
---
BEST COFFEE SHOP
---
BEST BRUNCH
---
BEST BURGER
---
BEST KARAOKE BAR
---
BEST WINERY
---
BEST BREWERY
---
BEST HIKE
---
BEST MUSEUM
---
BEST BOOKSTORE
---
BEST CONCERT VENUE
---
BEST YOGA STUDIO
---
BEST MANI-PEDI
---
BEST THRIFT/CONSIGNMENT
---
BEST HAIR SALON
---
BEST DOGGIE DAYCARE
---
This article appears in the June 2023 issue of Washingtonian.