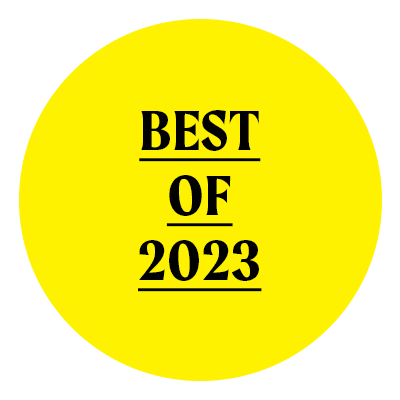 The best tuna melts, the nicest new rooftop bars, the perfect martini, and more of our top tastes and tipples.
---
Best Takeout Trend
Cheffy Chicken Carryouts
Chefs are putting their own global spins on the ubiquitous takeout chicken dinner
1819 Seventh St., NW.
Michelin-trained chef Elias Taddesse melds flavors from his native Ethiopia and his American upbringing at this carryout near Howard University. Think berbere-laced fried chicken, cumin biscuits, and doro wat–style mac and cheese.
Best Southeast Asian Riff | Spice Bird
3400 11th St., NW.
James Wozniuk runs this ghost kitchen out of Makan, his Malaysian hot spot in Columbia Heights. Order brined birds (half or whole) rubbed with 15 spices and served with a sweet-spicy dipping sauce, plus sides such as sesame noodles and turmeric-­ginger slaw.
Best Levantine-Style | Yellow
1524 Wisconsin Ave., NW.
Dress up dinner for two courtesy of Albi chef Michael Rafidi, who packages date-night-friendly spreads at his new Georgetown cafe. Za'atar-smoked whole chick­en comes with dips such as pickled-carrot hummus, sides like fattoush salad, and tahini chocolate-chip cookies.
Best Palestinian-Inspired | Shababi
Spice-rubbed­chicken dinners—which mimic Palestine's national dish, musakhan—are flying around town courtesy of chef Marcelle Afram. There isn't a permanent location yet, but look out for frequent pop-ups, or request the 24-hour-brined birds for neighborhood drops and private dinners.
---
---
---
Best Drag Brunch
1811 Columbia Rd., NW.
It's impossible to discuss drag brunch in DC without mentioning Perry's, which lays claim to the city's longest­running one. Drag queens have been dishing out glitter at the Adams Morgan eatery since 1992. For $40, you get access to the show as well as to Perry's brunch buffet, which mixes Southern favorites like fried chicken and waffles with Japanese-­accented additions (vegetable yakisoba; a truffled grilled cheese with Kewpie mayo) from new chef Masako Morishita. Go ahead—order up a $12 mimosa (or two) and get drunk on the contagious joy as queens strut and dance in towering heels around you. Oh, and don't forget $1 bills.
---
Best Fancy Bar Snacks
1100 Pennsylvania Ave., NW.
The confited and fried wings at Andrés's latest DC restaurant are dabbed with blue cheese and served on skewers, so you get supercharged flavor with-out the messy hands.
Connecticut Ave., NW.
Instead of dill pickles, the Forest Hills kitchen uses Gordy's-brand pickled jalapeños. They're deep-fried and paired with creamy yogurt dip. 5031 
1815 Adams Mill Rd., NW.
The French-Canadian disco-themed bar in Adams Morgan serves up mounds of fries with cheese curds, rich gravy, and a choice of accoutrements: caviar, foie gras, or—our pick—duck confit.
Best Upscale Chicken Satay | Jiwa Singapura
Tysons Galleria, McLean.
Cranes chef Pepe Moncayo turns his focus to Singapore at this glam Tysons mall dining room, where fat hunks of lemongrass-scented grilled chicken are served with ruddy peanut sauce.
277 S. Washington St., Alexandria.
Former Stomping Ground owner Nicole Jones aims for—and nails—a dinner-party vibe at her charmer of a wine bar, which opened in the fall. Each of the 20-plus wines on her approachable list is available by the bottle or glass. Even cooler? Each is made by a woman winemaker or a woman-owned estate. The grazing-friendly menu is terrific, whether you snack on charred dates and whipped ricotta with sesame and honey or are settling in for a wedge salad and one of the best sole meunières we've had in these parts.
---
Best Beer for Beer Haters
1740 14th St., NW; 847 S. Pickett St., Alexandria; 767 Elden St., Herndon.
If you're not into all things hoppy, malty, and yeasty, beer-centric bars can make you feel pretty darn uncool: Do you really want to be that rube sipping a standard-­issue Sauv Blanc while your buddies geek out over triple IPAs? Aslin, an Alexandria brewery, comes to the rescue with its roster of fruity sour beers, with flavorings that range from Sicilian lemons to blackberries to gummy bears. Keep an eye out for the smoothie-style brews—slightly thicker, and tart and hazy like natural wine. Sample them at Aslin's DC beer gar­den and Northern Virginia taprooms.
---
Best New Rooftop Bars
DC may not be a tall-building town, but we do love our rooftop bars, especially these two fresh options for sipping in the sunshine.
Best for Waterfront Views | Moonraker
655 Water St., SW.
Who has the nicest rooftop view at the Wharf? As of this year, it's the sky-high lounge crowning the luxe Pendry hotel, which offers panoramic vistas of the water from a fire-pit-ringed terrace. It's not all about looks, either—tasty Japanese small plates, sushi rolls, and seasonal cocktails fuel the scene.
Best for Vacay Vibes | Lucha Rosa
1011 K St., NW.
The Atlas Group's pretty pink Mexican cantina sits atop Mount Vernon Triangle's Moxy Hotel. A festive crowd sips rosé and tequila-spiked Palomas, snacks on ceviche, and basks in the sun on beachy lounge furniture or under canopies of faux florals.
---
---
---
Best Restaurant Parting Gift
715 Eighth St., SE.
Plenty of fine restaurants send diners off with take-home sweets. But at chef/owner Aaron Silverman's Capitol Hill tasting room, guests are gifted with a take-home cheeseburger. And not just any burger: The high/low treat consists of a Wagyu patty; onions caramelized in smoked beef fat; pickles; special sauce; and American cheese, all on a brioche bun. (There's also a veggie-burger version.) It's exactly what we'd want for the next day's lunch—or late-night munchies.
---
Best Martinis
It's not just the espresso martini that's everywhere right now. Here are some of our favorite riffs on the classic vodka or gin cocktail.
1306 18th St., NW.
This Instagrammer fave has been serving espresso martinis—made extra-velvety with ghee—since before the drinks were trendy.
900 F St., NW.
The Penn Quarter cocktail den offers a classy martini service with a choice of styles—each accompanied by a tray of olives, pickled onions, lemon, and an oyster. 
914 14th St., SE; 11820 Trade St., North Bethesda.
The "antipasti" dirty martini at these red-sauce Italian joints combines tomato-distilled gin, basil liqueur, dry vermouth, olive juice, and mozzarella brine with a cheesy garnish.
Best Spiced Martinim | Albi
1346 Fourth St., SE.
Vodka is infused with a za'atar herb blend and finished with a few drops of spiced Palestinian olive oil at this Navy Yard hit.
Best Dirty Martini | St. Anselm
1250 Fifth St., NE.
The Union Market grill room's vodka-based "XXX dirty martini" gets a filthy dose of olive juice plus MSG-infused vermouth.
Best Happy-Hour Martini | Last Call
1301 Fourth St., NE.
It doesn't get cheaper than $3 for a gin or vodka martini, available at this divey Union Market bar (Monday through Thursday 5 to 7, Friday 3 to 7, Saturday and Sunday noon to 4).
---
Best New Winery
13334 Crimson Ln., Linden.
Wineries open for a lot of reasons—not all having to do with the actual wine. That's why oenophiles love escaping the wedding-and-party-bus circuit at this stunning newcomer in Linden, Virginia. (Reservations are highly encouraged.) The lodge-like hilltop tasting room, designed by a lauded Napa winery architect, is a serene spot to sip estate-grown Albariño and red vintner blends—whether next to a fireplace, at the tasting bar, or on a terrace overlooking the vines and Blue Ridge Mountains.
---
Best Reason to Host a Cookout
5100 MacArthur Blvd., NW; 1381 Beverly Rd., McLean; 8081-D Alban Rd., Springfield.
What started as a pandemic-born takeout necessity at these family-run Afghan restaurants in Northern Virginia and DC is now a reason to party. Matriarch Sofia Masroor offers marinated, ready-to-grill meats, including chili-and-garlic lamb chops, chicken kebabs, and beef tenderloin—all made flavorful and juicy thanks to an aromatic soak and Afghan spice rub. Pro tip: Order fresh breads and prepared veggie sides along with the raw proteins.
---
Best Totally Insane Cocktail Presentation
Rang Birange | Rania
427 11th St., NW.
Smoked cocktails are every­where these days, but this Indian restaurant in Penn Quarter has upped the drama by presenting its Rang Birange cocktail in a smoking treasure chest—complete with a (faux) rattlesnake. The drink combines makrut-lime­infused mezcal, the citrusy juice of South American lulo fruit, a stone-pine liqueur from the Alps, and grilled-fresno-chili syrup. While the snake won't bite you, the spice will.
---
---
Expert Picks
Best Tuna Melt
Let's talk tuna—who makes the best melt in DC? To determine a winner, we asked Virginia senator Mark Warner, who made arguably the most disgusting tuna melt ever in a lockdown "cooking" video that broke the internet circa April 2020. Among the lawmaker's sandwich sins: dumping a can of undrained tuna onto white bread, topping it with an obscene amount of mayonnaise, and "melting" it in a microwave.
Before our test, Warner clarified a few points that have nagged at us—and America—for years. First, the video was not, in fact, a secret PSA on hand-washing.
"At the beginning of Covid, everybody was doing these heartfelt videos," he said. "It was so much wholesomeness it made me want to puke! So I thought: Let's have a little fun." Also: "I am smart enough to know that you do drain the [tuna], but the thing that got the most attention was the gross amount of mayo," said Warner, a fan of Duke's mayonnaise. "With that, I'm guilty as charged."
We asked the senator to sample seven tuna melts, including from the Capitol Hill places Tune Inn, Tunnicliff's, and Fight Club; Dupont sandwich shop Bub and Pop's; Virginia diner chain Bob & Edith's; and bagel sensation Call Your Mother, which has locations in DC, Maryland, and Virginia.
Which came out on top?
"I'm going to do the only thing a senator can do: declare a tie," said Warner, who fancied CYM's inside-out bagel melt—"The high quality of the tuna was the best"—and Bub and Pop's tuna hoagie: "The pickles and the French bread, with tomato, tuna, cheese—it was a great combination."
Expert Picks
Best Chocolate- Chip Cookies
Levain. Tatte. Mah-Ze-Dahr. Washington has seen an influx of fancy bakeries come to town over the past few years, each with its own raved-about chocolate-chip cookie—at sometimes eye-popping prices. To find out who has the best, we asked the experts: kids.
Our blind taste test included half a dozen brands—Levain's "two-chip chocolate chip" ($5 each), Mah-Ze-Dahr ($2), Tatte's "halva chocolate chunk" ($3.75), Yellow's "halva chocolate chip" ($4.50), Captain Cookie ($2), and, for good measure, Giant brand (a bucket of which equates to less than $3 for 12).
About a dozen elementary-school-age testers—who went one by one so as not to be influenced by their peers—sampled the six cookies, single-elimination style, until each found a winner.
The result: Two brands took the cake (er, cookie): Mah-Ze-Dahr, whose treats are finished with a sprinkle of salt, and Giant, for its sweet, soft rounds.
Expert Picks
Best Gelato
DC's gelato scene is ramping up, and to find the best, we enlisted the help of an expert: Italian ambassador Mariangela Zappia. She grew up in Sicily, where gelato is eaten for breakfast. (Honestly, that should be more of a thing.)
Her Excellency and a handful of embassy staffers joined Washingtonian editors for a blind tasting of chocolate and pistachio scoops from six gelato shops. We sampled offerings from longtime local chainlets Dolcezza, Pitango, and Dolci Gelati; the Old Town spot Casa Rosada; and two newcomers, Venchi, an Italian chain with a location in Tysons, and Italian Bar, an upstart cafe in Chevy Chase DC from the restaurateurs behind I'm Eddie Cano.
While Zappia and the rest of the embassy staff were diplomatic about picking sides ("The best gelato you can find in town is the one made by my chef, at my residence," she said), we learned what the Italians look for in an authentic gelato: It should be sweet but not too sugary, and it shouldn't be granular, icy, or a garish color. With that in mind, we picked two clear winners: Italian Bar for its pistachio, which was the proper shade of pale brown, and Venchi for its "Chocoviar," made with 75 percent dark chocolate.
This article appears in the June 2023 issue of Washingtonian.