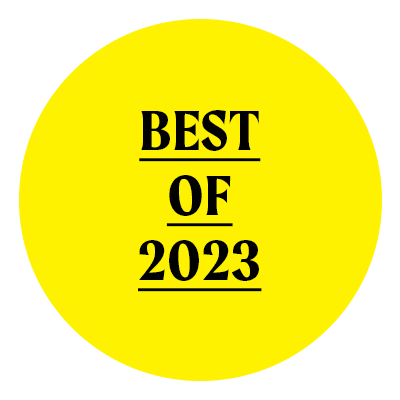 The best tuna melts, the nicest new rooftop bars, the perfect martini, and more of our top tastes and tipples.
---
Best "Kidult" Trend
Boozy Mini-Golf
Given the craziness of the past few years, it's no wonder some adults have been reaching for childhood comforts—hence "kidult" trends (alcoholic juice pouches, Legos for grownups). Our favorite to roll into town: boozy mini-golf, which pairs the low-stakes game with cocktails for a welcome bit of whimsy.
Best Immersive Mini-Golf | Puttery
800 F St., NW.
Puttery's three different courses combine miniature golf with another craze—immersive experiences. Play nine holes in the zany "art museum" decorated with Warhol-esque pop art, the botanical-themed "conservatory," or the trippy optical-illusion course.
Best Club-Like Atmosphere | Swingers
1330 19th St., NW; 1250 Half St., SE.
Even weeknights are a party at London-based Swingers, which has locations in Dupont Circle and Navy Yard that are decorated, respectively, like a 1920s English country club and a British seaside resort. Dimmed lights, plenty of bar space, and an abundance of florals (albeit fake ones) make both venues feel like a garden-party-­themed club.
Best for Enjoying Nice Weather | Perch Putt
1805 Capital One Dr., Tysons.
When the weather is great, soak up the rays—and panoramic views—at this rooftop course in Tysons. While it isn't as kitschy as Swingers or Puttery, you get to play a full 18 holes rather than nine, giving you more game for your buck. Retro food trucks and a tiki bar up the summer vibe.
---
---
---
Best New Spin on Pickleball
1309 Fifth St., NE.
The paddle sport with a cult following gets a rave makeover at Cosmic Pickleball, a league for all levels organized by the sports group DC Fray. Each Monday and Tues­day, Union Market's warehouse space, Dock 5, is converted into four courts delineated by glow-in-the-dark tape. As the sun sets, the room begins to illuminate with black lights, and balls whiz through the air in a neon blur. Upbeat music and drinks from the rooftop bar, Hi-Lawn, complete the trans­formation from regular game play into a pickleball party. Join with a group or sign up individually and the league will draft you onto a team.
---
Best Dog-Friendly Patios
When a nice summer day calls for outdoor dining and drinking, you don't have to leave your pup at home. At these patios, both of you can enjoy the sunshine.
806 15th St., NW.
Who says dining with your dog has to be a casual affair? Pretend you're both in Paris while on the canine-friendly terrace at this upscale brasserie, which offers French-­inspired cuisine such as duck à l'orange and steak frites. 
3333 Georgia Ave., NW.
There are lots of dog-friendly beer gardens around the city, but this spacious Park View watering hole comes with added perks: dog beds and pup-friendly ice cream made with nonfat yogurt, peanut butter, and maple syrup. Humans can catch the game and cool off with one of more than 20 beers on tap, plus wine and cider.
101 N. Union St., Alexandria.
Soak in the Potomac views at this Alexandria waterfront restaurant, whose drool-worthy pet menu includes the Doggy Dream, a chef's plate of ground beef, julienned carrots, and rice. While your dog dines at your feet, you can enjoy beachy fare and drink, such as seared-shrimp tacos and pineapple-mango sangria.
Best for Playful Pups | Bark Social
935 Prose St., North Bethesda.
Let loose—and let your dog off leash—at this dog-park/beer-garden mashup. The massive 25,000-square-foot space offers food and drink menus for both people and canines and has onsite "bark rangers" who ensure that everyone plays safely.
---
Best Staycation Hotels
The Omni Shoreham (2500 Calvert St., NW) is just blocks from the National Zoo, and its outdoor pool area includes a heated pool (three feet deep all around) and a hot tub, plus drinks and fare at the Pool Bar. Pool time and the zoo not part of your plans? The Lyle (1731 New Hampshire Ave., NW) in Dupont offers family-friendly kitchenette rooms and a multi-room suite; in-room books and toys; and soft-serve ice-cream delivery.
655 Water St., SW.
Perched along DC's South-west waterfront, the new Pendry offers several ways to enjoy the view, including a terrace pool. Those who want to actually get out on the water can rent everything from standup paddleboards (Boating in DC at the Wharf Boathouse) to picnic boats (FloatDC) blocks from the hotel.
Best to Get Away From It All | CitizenM
550 School St., SW.
At CitizenM, you can check out when you check in. Everything is done by mobile app, so after check-in you won't have to speak to a single person if you prefer. (Introverts, take note.) Rooms have wall-to-wall windows and an oversize bed. Colorful mood lighting and blackout blinds help set the vibe—a "sleep mode" makes the room pitch-black. CitizenM has a location in NoMa, but we recommend the one near Capitol Hill for its rooftop bar.
2800 Pennsylvania Ave., NW.
Spend an indulgent week-end in your room—with a plush robe, 24-hour room service, and the Four Seasons' famously comfy bedding. Willing to venture out a bit? You can try one of the area's top spas and two sceney restaurants onsite.
Best for Museum-Hopping in Style | The Riggs
900 F St., NW.
This century-old bank turned chic hotel is near the National Portrait Gallery, the National Museum of Natural History, the National Building Museum, and many more museums. Also nearby: Ford's Theatre and Capital One Arena.
---
Great Hikes With Kids
The east side of this Thurmont, Maryland, park has five "easy" hikes of two miles or less, plus moderate hikes, including one to Cunningham Falls, the state's largest cascading waterfall. Before you go, down­load a Catoctin Mountain Park Junior Ranger book or one of several Kids in Parks Track Trail brochures with interactive activities for children to play along the way.
About an hour west of DC in Delaplane, Virginia, this park offers nearly two dozen trails—eight rated "easy." Especially enticing for tiny hikers: the Children's Discovery Area with play stations. Sky Meadows also offers downloadable Track Trails brochures for kids.
About an hour from DC in Dickerson, Maryland, Sugarloaf is privately owned (suggested donation: $5). The longest hike is a seven-mile loop around the base, but shorter loops to and around the summit are accessible from parking lots farther up the mountain. After, head to Comus Inn, a kid-friendly restaurant with a beer garden and lawn games.
---
---
---
Best Trivia Nights
DC has lots of nerds and plenty of bars, so naturally trivia nights are popular. Here's where you can put all that excess knowledge floating around in your noggin to use.
209 M St., NE.
Take the edge off Monday or congratulate yourself for making it to Wednesday at Red Bear Brewing in NoMa, which hosts traditional trivia twice a week. The brainiest group can win gift cards, merch, and to-go beer from the craft brewery. When: Monday and Wednesday at 7.
Best for Trivia, Tequila, and Tacos | Jake's Tavern
1606 Seventh St., NW.
Come hungry to this Tuesday trivia night in Shaw, which offers $3 tacos and a Milagro tequila/Miller Lite combo for $10. Trivia begins at 7:30, but you'll want to get there early to claim a seat. When: Tuesday at 7:30. 
2052 West Virginia Ave., NE.
Put all your childhood fandom knowledge to use at Atlas Brew Works in Ivy City, which often hosts entertainment-oriented trivia tailored to fans of Star Wars, Disney, The Office, Lord of the Rings, and more. Play solo or with a team for the chance to win a $50 Atlas gift card. When: Thursday at 7. 
---
Best Replica Music Venue
2047 Ninth St., NW.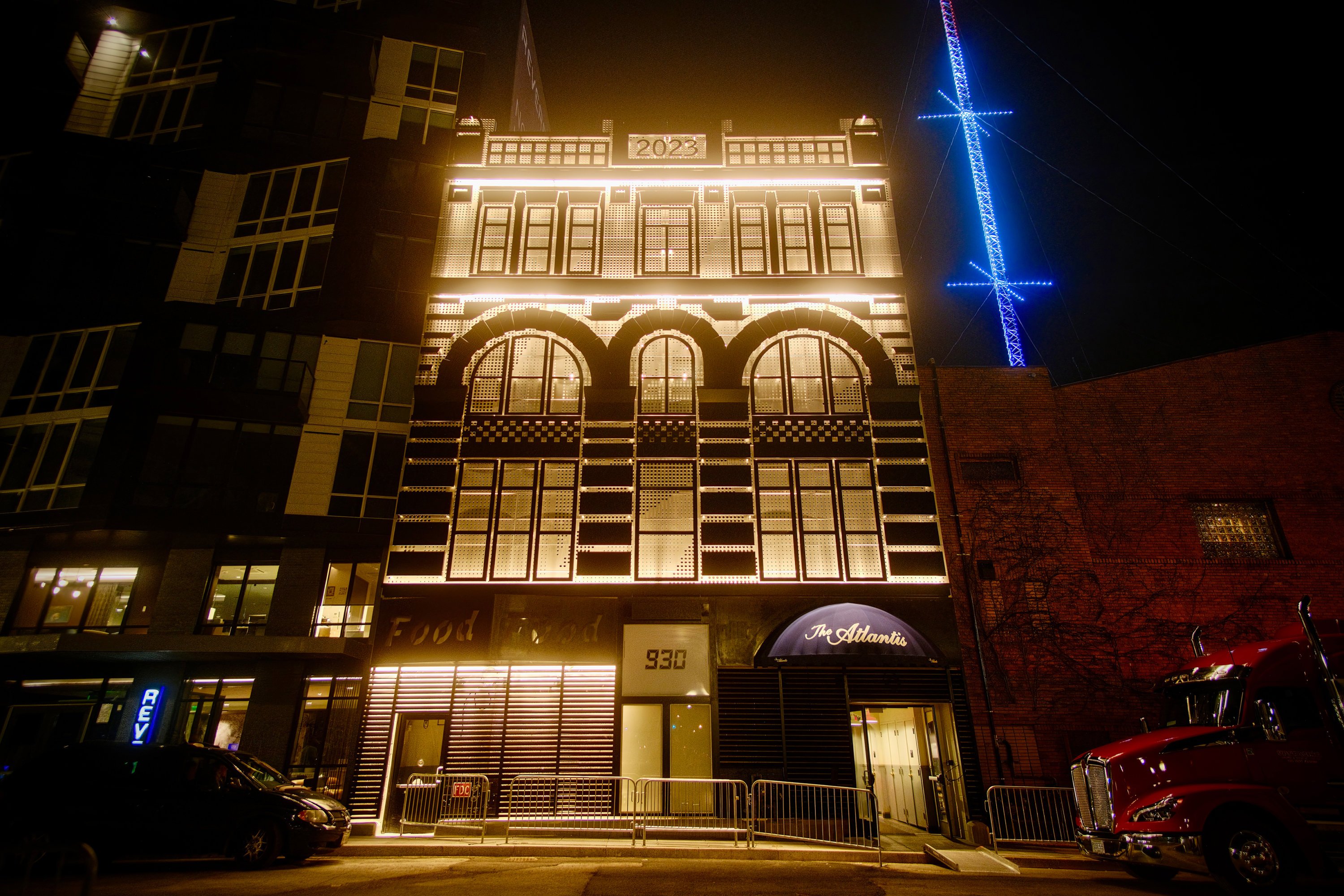 The concept is a little complicated: This 450-capacity new concert space—located behind the 9:30 Club—is meant to look like the old 9:30 Club on F Street, which was originally called the Atlantis. But whether that idea makes you nostalgic or a bit confused, it's an exciting addition to DC's music landscape. Foo Fighters play opening night on May 30, and dozens of other well-known artists have been booked for the initial shows, resulting in a ticket-request frenzy.
---
Best 100-Year-Old Movie Theater
5612 Connecticut Ave., NW.
If you lived in upper North­west DC back in 1923 and wanted to check out a silent film, the Avalon was the place to be. A century later, the live organist is gone and the theater is operated as a nonprofit, but it's still pulling in locals with intriguing film fare. This year, the Avalon is celebrating its centennial with screenings and events. Who doesn't enjoy historic ambience with their popcorn?
---
Best Playgrounds
301 Watkins Park Dr., Upper Marlboro.
There's no place like this Wizard of Oz–themed playground featuring slides shaped like ruby slippers plus jungle-gym versions of Emerald City and Dorothy's Kansas farm (complete with giant tractor and Toto's doghouse). Follow the padded Yellow Brick Road to nature trails, a turn-of-the-century carousel, a miniature train, putt-putt golf, a nature center, and an educational farm with horses, cows, and chickens.
6317 Georgetown Pike, McLean.
This colorful, disability-friendly complex boasts a maze, plenty of play vehicles (school bus, fire truck, racecar), an old-school carousel, and a trackless train that goes around the park in summer.
3500 Woodley Rd., NW.
On the grounds of the National Cathedral elementary school, this climber's paradise includes wooden towers connected by netted bridges, plus a kid-friendly zipline.
---
---
Expert Picks
Bests For Pets
Sarah Meashaw's entire focus is pets. The photographer, who owns Pooch Portrait Studio in Bethesda, not only knows how to capture an animal's personality, but she's an expert on other local pet businesses. Here are a few of her favorites.
"Iris Shin creates the most awesome, hilarious, and unique bandannas. I purchase them for every special occasion. She is also amazing to work with for custom bandannas."
Best Doggie-Daycare Alternative | DC Dog Hikes
"I've used DC Dog Hikes (@dcdoghikes) for my pittie, Arnold, for about six months," Meashaw says. "Not only has Arnold lost six pounds, but he's beyond happy hiking all over the DMV. I get amazing pictures every day and Bryan Barrera, the owner, makes awesome reels recapping the hikes."
Best Anesthesia-Free Dental Cleaning | Dazzling Canines
"Tara McElhinney has cleaned all three of my pups' teeth. This is a safe way to get their teeth cleaned without having to risk putting them under anesthesia, and it's way more economical." The mobile business does in-home cleanings.
"I get asked this constantly in DMs from people who want to celebrate their dogs' birthdays," Meashaw says. Lil' Cakes & Creamery has four Maryland shops and mainly sells human treats but, she says, "always has dog cupcakes in stock, and I've had them make custom cakes to celebrate my pups' birthdays."
This article appears in the June 2023 issue of Washingtonian.