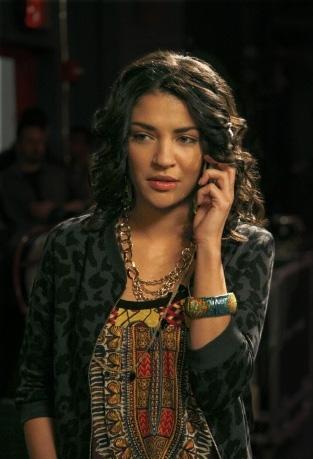 It's no secret that our beloved Gossip Girl has been suffering in the ratings ever since it returned from the writer's strike hiatus. We can't quite figure out why–after all, everyone we know watches it religiously–but if we ever manage to meet one of those influential Nielsen audience members, we're definitely planning to give them a piece of our mind about this. (Come to think of it, we're still pretty bitter they didn't give Arrested Development and My So-Called Life more love, too.)

Now, short of accosting Nielsen viewers to help up the ratings, we'd have to say the producers would probably see a bigger boost if the shows had more than one outfit change. This week's episode was fraught with over-the-top drama, but that's no excuse for the lack of eye candy on our small screen. I mean, Blair in two outfits? For the whole show? What is our TV world coming to?
GG's somber storyline (death! drugs! fuzzy flashbacks!) also set the tone for some subdued ensembles. Absent from this week's show were Jenny and the clique-y crew in their cheerful day-glo bright outfits (though I'm getting really tired of the whole "this character is not on this episode because she decided to take a spontaneous trip!" excuse). Instead, we had our fill of mustard-y yellows, burnt oranges, deep purples and lots of black. Sequined, very cute black (on Blair toward the episode's end), but black nonetheless.
Even Chuck Bass was uncharacteristically muted, running around for most of the episode in an overly buttoned-up grandpa cardigan and pretty fantastic plaid pants (let's call it "senior citizen chic"). Blair spent most of her time in mustard-y yellow and concerned expressions, and Serena delivered what had to be the prettiest instant hangover recovery ever. If there's anything we can learn here, it's that a shower and some vomiting really does wonders for your skin!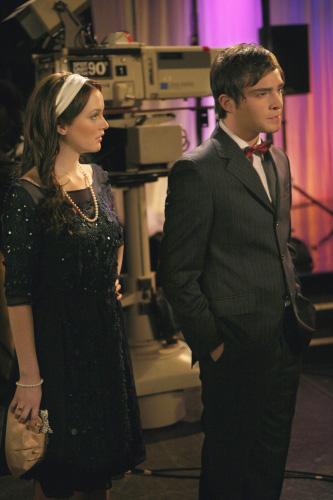 Only Vanessa got a little wardrobe excitement, with those ugly oversized earrings (now paired with an equally hideous gold chain necklace), hot pink Doc Martens and a gorgeous purple Vespa. The costume department clearly can't decide if she should be hipster, punk rock or blinged out, and so have decided to embrace all three in what is quickly becoming the most wacky amalgamation of Brooklyn style ever. Better luck next time, V.

And so, GG drew to a neatly resolved close with an unsatisfying lack of cute clothing. Next week's episode—featuring the wedding of Lily and Bart—looks significantly more fashionably fabulous, and to that we say: Whew.
Get more Gossip Girl fashion recaps
More>> Shop Around Blog | Style | Find a Spa