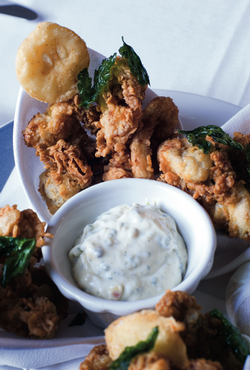 Kinkead's, voted one of the area's top ten restaurants by The Washingtonian's food critics, will be one of the restaurants serving up their best at the Best of Washington Party on Tuesday, July 8 at the National Building Museum.
Our critics wrote: "DC's preeminent seafood emporium, a bastion of the traditional, regionally-rooted American cooking that has fallen from favor with the influx of trendy, high-concept restaurants.
High-rollers, tourists, conventioneers, politicos—all flock to Bob Kinkead's Foggy Bottom brasserie for the fresh fish and seafood, nightly jazz piano, assured pacing, and extensive wine list."
For more information about the Best of Washington Party and to buy tickets, click here.