Style > Beauty > Great Hair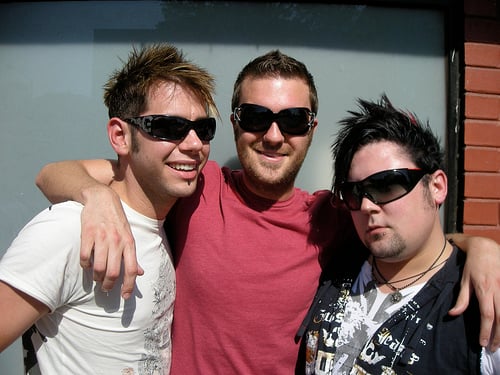 Jonus Berry, 25, Patient liaison, Virginia Cardiovascular Associates of Centreville

Michael Kilgore, 30,
Insurance broker

Corry Kendall, 23, stylist at Chantilly's Hair Studio 54 in Centreville

Stylist/salons they swear by: For Kilgore, center, Billy Kilgore at the Mazza Gallerie PR at Partners: "He keeps me updated." As a stylist, Kendall, right, will let "pretty much anyone" color his hair, but he has Tina Chambers at his salon do his cut: "I'm really picky, and she actually listens." Berry trusts Kendall with his hair: "He's wicked with the flatiron."

Products they like: Kilgore sticks to Bumble and Bumble's SumoTech, a waxy pomade paste. Berry and Kendall have similar routines: Berry starts with J Beverly Hills Clear Wax, then straightens using a CHI flatiron. He follows with Bed Head's Manipulator, a sticky styling aide, and finishes with Bed Head's Hard Head hairspray. Kendall also flatirons and uses Bed Head Manipulator but uses Big Sexy Hair's Spray & Play to finish. (Kendall likes this spray so much that he had a can with him.) When he wants major hold, he reaches for Hard Head hairspray: "It's like a brick!"

About Kendall's color: He has done every "fantasy color" out there—green, purple, pink, and blue among them—and uses a line called Special Effects. The color lasts for about six weeks and fades with each wash.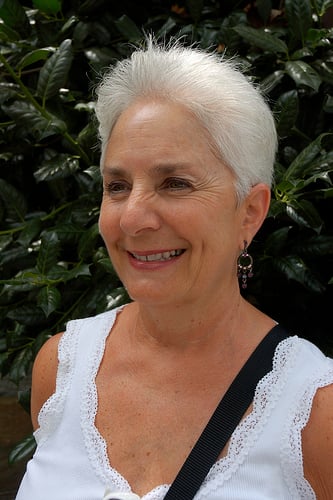 Sharron Caplan, 59

PAC chair and treasurer, Woman's National Democratic Club

Stylist/salon she swears by: Mona Koshki at the Hair Cuttery behind Montgomery mall.

Why she won't dye: "I started going gray in my late thirties, and when I turned 40 I got a divorce. My mother suggested that I go natural. It was a risk because I thought men wouldn't be attracted. It wasn't a problem! Another significant reason for going natural is the health factor. I have always enjoyed healthy hair."

What do women say? "I get loads of compliments. Many say, 'I wish I could do that.' "

Products she likes: The Redken line, including Hardwear 16, UV Rescue Shimmering Defense, and Body Full Plump Treat.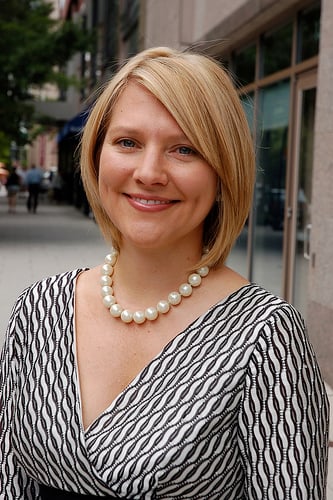 Jennifer Prescott, 35,
Deputy assistant US trade representative for environment and natural resources

Stylist/salon she swears by: Rémi Metsu for cut and Jeremy Buchanan for color, both at One80 Salon on K Street in DC.

What she loves about her stylists: "They both listen to what I want. I've had women on planes stop me and ask who does my hair," she says. "Even when it's been two months and I've been too busy to go in, it still holds its shape."

Products she likes: Kérastase's Miroir line, formulated for color-treated hair.

On her brief time as a redhead: "I was a senior in college. The reviews were mixed, so it lasted for only a few months."

On hair length and mommyhood: "In some ways shorter hair is harder to maintain, but the length I've chosen is a balance between looking professional and keeping the maintenance manageable."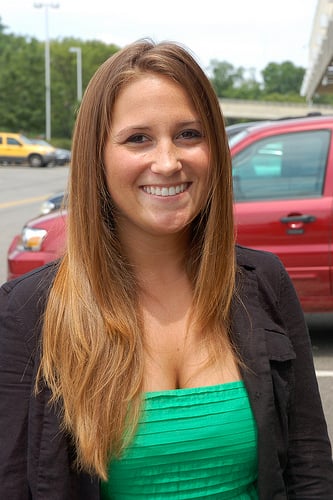 Emily Petro, 21,
Senior, American University

Stylist/salon she swears by: "A little place in Pennsylvania. I get it cut whenever I'm home. My stylist knows my entire family."

Does she color her hair? "No. I know I'm lucky. My stylist said she'd kill me if I ever touched it."

Products she likes: Petro usually uses Pantene Pro-V shampoos and conditioners, but she sometimes trades those for John Frieda's Brilliant Brunette line. "I wash and blow-dry, and that's it."

Her hair disaster: "When I was younger I was fascinated with how hairstylists would use round brushes to blow-dry hair. One day I decided I was going to blow-dry my hair all by myself. It didn't go as well as I hoped, and to this day I only blow-dry with my fingers."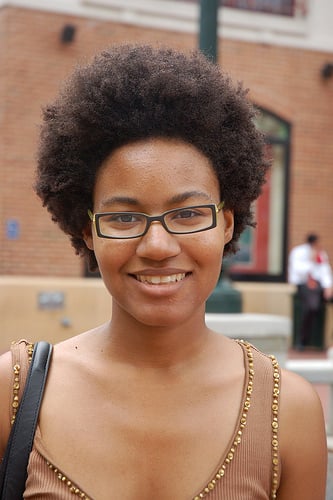 Erica Turner, 24,
Conference coordinator for the American Association of Colleges of Nursing

Where she gets her hair done: "I just moved here, so I haven't found a place—yet," she says.

Products she likes: Turner orders Curly Hair Solutions products from Canada because she can't find them stateside. "It gives my hair moisture but keeps it natural looking. I don't like that wet look." Turner washes her hair once a week and favors the Modern Organic Products line.

On the Afro: "I haven't cut it in a while. I'm trying to grow it big!"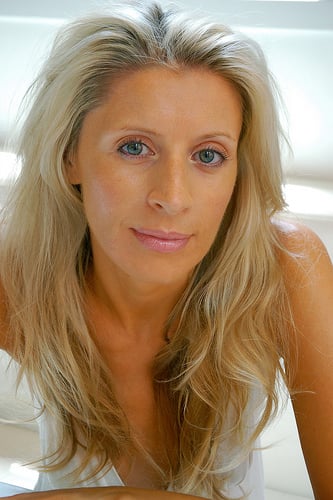 Nina Donaghy, 32,
State Department producer, Fox News

Stylist/salon she swears by: For color every six weeks, she goes to Ismail Tekin at George at the Four Seasons in Georgetown. For trims and Kérastase conditioning treatments, she sees Veronica Gonzales at Ibiza Day Spa, on Pennsylvania Avenue in Northwest DC: "She is also the best manicurist I have ever found in DC."

Products she likes: Avalon Organics Nourishing Shampoo and hair conditioner from Donna Karan's Cashmere Mist fragrance line: "It leaves my hair soft and scented with the same perfume I wear."

Hairstyle she wears to work: "Low ponytails and ballerina buns. My hair is extremely low maintenance: quick rough dry, no products, a few large hot rollers for five minutes if going out."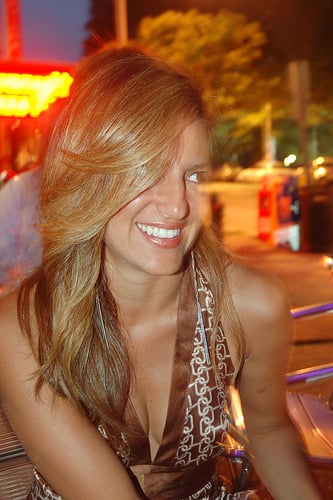 Sheila Shadmad, early thirties,
Lawyer, Jones Day

Stylist/salon she swears by: Adil Karkas for cut and Linda Mahboub for color at Andre Chreky the Salon Spa on K Street in downtown DC.

Products she likes: Kérastase Oleo-Relax, an antifrizz product.

How she styles: Shadmand washes her hair every other night and puts it in pillow rollers: "They're soft, like little sponges."

When parting was sweet, not sorrowful: "I once had a boyfriend who told me that he'd dump me if I ever cut my hair. When I got bored with him, I went to the salon and asked for a bob. That was the easiest breakup I've ever had to go through."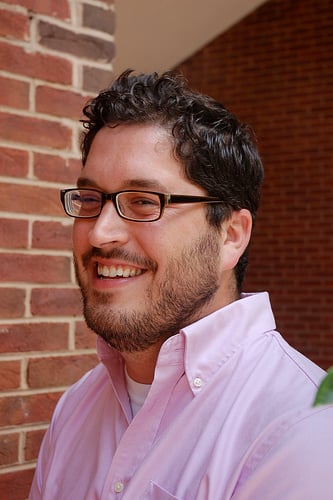 Chris Andrews, 29,
Communications-firm senior associate

Stylist/salon he swears by: Andrews has been a longtime devotee of Chris Keller's, who recently opened his own salon, Parlour, on U Street in DC.

Why he loves his stylist: "As a guy, I don't like to explain too much. I want to pick something out and know he can just do it."

Products he likes: Kérastase shampoos and conditioners, Bumble and Bumble's SumoTech pomade for hold, Kiehl's Creme with Silk Groom for moisture, and Oscar Blandi Jasmine Oil Hair Serum for Shine. "Anything that says it makes my hair shiny gets me," he says.

His ideal look: "The best compliment I've gotten is when someone said I look like Rock Hudson. That's my ultimate goal: modern pompadour."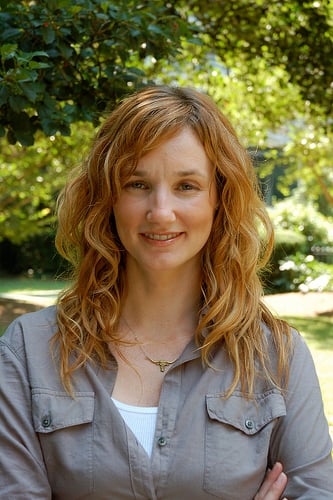 Alishia Frey, 35,
Partner, Coqui Marketing

Stylist/salon she swears by: Nicole Lueschow Parlour on U Street.

What she loves about her stylist: Nicole cuts Frey's hair while it's dry, so the shape follows the hair's naturally curly texture. "Not till my thirties did I stop fighting my hair's texture," Frey says. "So now I seek out people who know how to cut it."

Products she likes: She uses DevaCurl One Condition for a conditioner and switches between Bumble and Bumble's Gentle Shampoo and DevaCurl's Low-Poo shampoo. For hold, she uses either DevaCurl AnGell Conditioning Gel or Bumble and Bumble Styling Creme. She often finishes with a spritz of Frédéric Fekkai Glossing Sheer Shine Mist.

On her grade-school style: "Looking back, I would have to say as a kid my goal was to shock. I emulated the likes of Nancy Spungen, Siouxsie Sioux, and Cyndi Lauper—hair color only."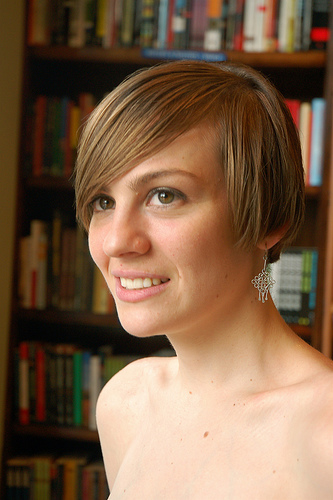 Courtney Knapp, twentysomething,
Economic consultant, Bates White

Stylist/salon she swears by: Graham Webb Academy in Arlington, a training salon offering inexpensive cuts ($10 men, $18 women), color ($32 to $42), and manicures ($12). Knapp has been going since 2006 and feels the quality is consistent: "They took me from long to very short. I trust the people there."

Products she likes: Redken CAT Protein Reconstructing Treatment, a "splurge" she uses once a week. For shampoo and conditioner, she likes Costco's house brand, Kirkland. Knapp shampoos three days a week but conditions every day.

On her short cut: "I like how low maintenance and versatile having short hair can be. Also, I wear a lot of hats—I have hats like some women have shoes—and a lot of them look great with short hair. "

How she ended up with a bowl cut at age five: "One day I was coloring and my hair kept getting in my eyes, so I snipped off all the hair that was in my way. I put the hair in a Ziploc bag and made a card for my grandpa that said, 'This hair is for you since you don't have any.'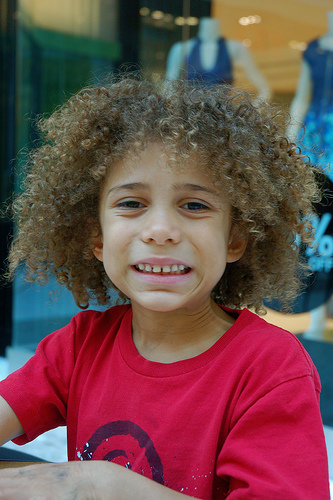 Adrian Bond, 6,
Student, London Towne Elementary School in Centreville

Where does he get his hair cut? "He has never had it cut," says his mom, Meredith James Bond. "He did cut a big hunk in the front once while I wasn't looking."

Does he like his hairstyle? "Yeah. My hair grows as fast as it can."

Does he get reactions from strangers? "People think he is a girl," says his mom. "He doesn't act like any girl I know."

Products he uses: Carol's Daughter, which gives Adrian's curly hair the moisture it needs. "The line has gotten a lot of attention now that Jada Pinkett Smith represents it," Meredith says.

What he wants to be when he grows up: "A basketball player!"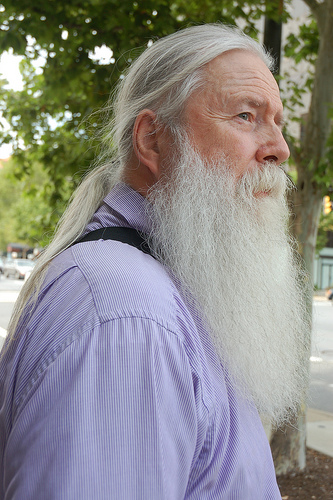 Phil Bescher, 67, independent computer consultant

On pulling off his look: "There are two kinds of people who can look like this—homeless people and PhDs who don't care what other people think."

How long has he had this style? "I've looked this way since the '60s. I had it short before my father died because he couldn't stand it, and I didn't want to cause my mother grief. I only cut it when it starts getting stuck in doors."

Why not go short? "It's the same reason I don't do anything about the lines on my face or the scars on my skin. It tells the story of my life."

Does he get interesting reactions? "I get 'Hi, Santa Claus!' and 'Hey, ZZ Top!' This one little kid asked me, 'Are you a wolf man?' I said, 'You bet!' "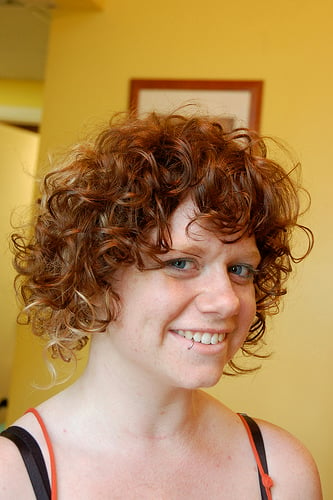 Katie LaMonte, 21, student, George Washington University

Stylist/salon she swears by: LaMonte says she "never felt that anyone understood" her curly hair until she met Lauren Tenney at Fiddleheads, on 17th Street near DC's Dupont Circle. She says the salon, which caters to curly heads, has a small, family feel: "Everyone seems to remember me."

How she styles: LaMonte washes her hair every other day or every three days and uses DevaCurl AnGell on her wet hair before she blow-dries it with a diffuser.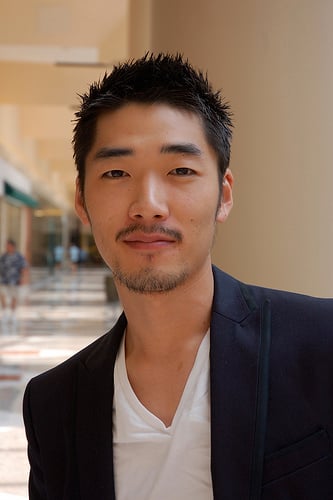 Woosung Jang, 23, student, recently moved here from South Korea

Where did he get his hair cut last? "A place in Annandale. I don't remember the name, but I'm not going back. They cut my hair like a soldier. I had to fix it myself."

Ever have a different style? "My hair was very long maybe five years ago, down to my back. But it looks better short because it's thick."

Why he'll stick to Asian salons: "Even famous salons can't cut Asian hair as well as a Korean salon because they don't know how to treat the thick hair."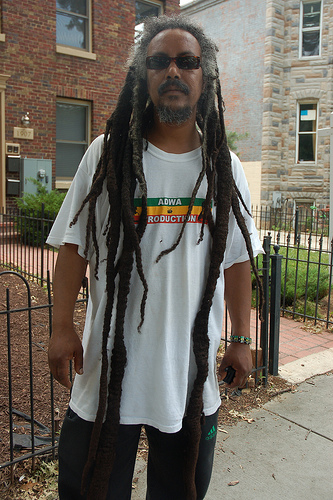 Tsegaye Milke, 41, vendor of African merchandise

How long he's been growing his dreadlocks: About 15 years. They reach past his knees. And yes, they're heavy.

How to achieve the look: "Just throw away the comb."

Why dreads? "They're a symbol of nature and of the Rastafarian culture. To be a Rastafarian means to be peaceful and to reject oppression and Babylon society."