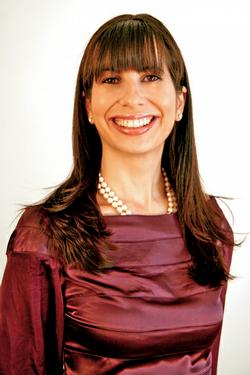 Some Washington women can't get dressed without Lauren Rothman. Owner of Styleauteur, a personal-shopping service, she provides closet makeovers and wardrobe advice for everyone from new moms to CEOs.
Rothman, who previously worked at Elle magazine and as a personal shopper at both Nordstrom and Saks Fifth Avenue, says women here are not like those in New York or Los Angeles. "Women in Washington need a reason to buy," she says. "They aren't going to adopt a trend 'just because.' "
We talked to Rothman about fall fashion trends she thinks Washingtonians will like.
What's your favorite fall trend?
Without a doubt, it's the idea of American glamour. I love the sheath dress, the return of dresses with jackets. Every woman should have at least one piece this season that makes her feel glamorous.
What else will we be seeing?
Suits will still be big. The shirtdress will be big. Clothing has more structure and is often monochromatic or subdued. Black is the big color of the season, as is purple. And cocooning is the new layering—think of wrapping yourself in jackets to form a cozy outer layer.
Do you have a favorite designer?
I love what Donna Karan has done with her fall collection—her dresses are fresh and new. This season we're seeing the return of American designers like Ralph Lauren and Donna Karan. Phillip Lim is also very Washington; his detailing is feminine yet still covered up enough for work. Hugo Boss makes great shirtdresses.
What's your advice for on-the-job dressing?
Dress for the job you want, not the job you've got. The biggest mistake people make is not being appropriate. Even if the dress code says "business casual," you're never going to get in trouble for overdressing and wearing a jacket to the office.
I've heard you refer to an outfit's "third piece." What is that?
A third piece can be a jacket, a scarf, a standout belt, a great bag. It's that thing that ties an outfit together. For this season, a great third piece is a coat or a statement accessory—big necklaces especially.
"Dress for the life you have" is one of your mantras. Could you explain that?
If you spend your life in an office, invest in basics like classic white shirts or a perfect pencil skirt—don't spend most of your budget on going-out wear or funky shoes that work only for weekends.
What are your favorite stores in Washington?
I love Cusp. My clients over 35 like Betsy Fisher, Nanette Lepore, and Jimmy Choo. For lower price points, I like New York & Company, the Limited, Zara, and H&M. You can also try department stores' exclusive lines, like the Elie Tahari collection at Macy's.
More>> Shop Around Blog | Style | Find a Spa