More Gift Guides: Fashionista | Techie | Food Lover | Under $30 | Eco-Friendly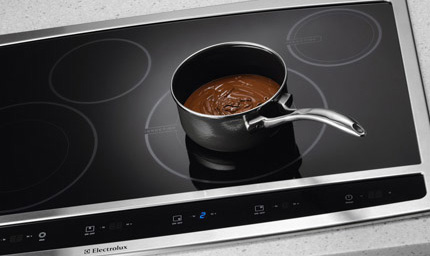 Electrolux induction stovetop, $1,799 to $1,999
For a diehard home cook who wants to sauté like the pros, Tosca chef Massimo Fabbri's advice is to install an induction stovetop. Fabbri is pining for a four-burner Electrolux version for his about-to-open casual trattoria, Posto: "It cooks super fast, and when it warms up, there's an even distribution of heat. And it doesn't use gas, so it's a little greener." The commercial version can go for up to $15,000, but we found you one for $1,799.
Microplane grater/zester, $1.99 to $34.95
Mio chef Nicholas Stefanelli and Majestic chef Shannon Overmiller agree that a microplane—a narrow metal tool that can zest citrus fruit or grate cheese, whole cloves, or nutmeg—is a perfect budget-friendly gift. "I find mine irreplaceable," says Overmiller.
Bialetti stovetop espresso makers, $20 to $90; bag of Counter Culture coffee, $12
The Bialetti Moka Express, a pioneer in stovetop espresso making, is Stefanelli's pick for a sleek, retro holiday present. Throw in a bag of North Carolina-based Counter Culture coffee, says the chef, whose restaurant will soon serve the company's rotating blends of beans: "They're just really solidly about the product, and they have an incredible passion for coffee and roasting." Call (919) 824-2819 to find out where you can purchase the coffee.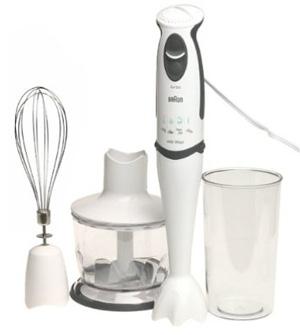 Braun hand immersion blender, $68.29
Christophe Poteaux, co-owner of Alexandria's Bastille, suggests the multiuse hand immersion blender for whipping up quick vegetable purées and emulsifying sauces and vinaigrettes. The easy-to-use tool is a professional chef's secret to the smoothest soups and lightest whipped creams.
Silpat, $14.95 to $59.95
Every Christmas, when Poteaux's wife, Bastille pastry chef Michelle Poteaux-Garbee, makes kolatki—traditional Eastern European holiday cookies—with her mother and grandmother, she relies on her flexible Silpat baking sheets. She recommends giving bakers one of the nonstick silicone pads that come in six sizes (including an octagonal shape for the microwave). Cookies don't stick, and the pads eliminate the hassle of scrubbing baking sheets clean.
Hard-to-find liquor
Your crazy Uncle Leo's been spiking the eggnog for years; this holiday, give him something that's good enough to drink on its own. If he's a Scotch lover, Justin Guthrie, bar manager at Central Michel Richard, advises picking up a bottle of Yamazaki 12-year-old Japanese whiskey ($42). The spirit is made in the same style as Scotch, but the barley and water are from Japan. Guthrie also recommends a limited-edition bottle of 12-year Willett bourbon ($65.99), which he says is "sure to surprise the bourbon drinker who has tried everything."
Both liquors can be found at Ace Beverage (3301 New Mexico Ave., NW; 202-966-4444).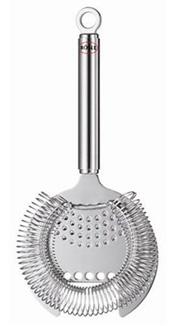 For one who's determined to become a serious barkeep, Guthrie suggests a few gifts: The Museum of the American Cocktail publishes a concise pocket guide ($7.95), which is a crash course on mixing drinks and a "must-have for the true cocktail geek." With it, he'd include a Rosle bar strainer ($30.99).
Four Winds Growers dwarf citrus tree, $20 to $40
For the foodie who already has everything from an avocado slicer to a VitaMix blender, Source chef Scott Drewno recommends one of the most unusual gift ideas we've ever heard of: a dwarf citrus tree. For almost 60 years, Four Winds Growers has been selling miniature trees that bear more than ten varieties of citrus, including such hard-to-find breeds as kumquats, sour oranges, and limettas. Drewno often gives foodies a Meyer-lemon or lime tree. "You can use the leaves when you cook," he says, "and the trees make your house smell so good."
What gift are you planning to get the foodie in your life? Let us know in the comments below!

Shopping

→ Gifts for Geeks: Holiday Wish Lists From Local Techies
→ Jingle Bell Shopping: Holiday Markets and Craft Bazaars
Entertaining/Activities

→ Send Us Your Holiday Light Photos
→ Create a Holiday Cocktail Party for $75
→ Timber!—A Guide to Local Christmas Tree Farms
What to Wear

→ What to Wear to Holiday Parties
→ Splurge Vs. Steal: Holiday Party Edition