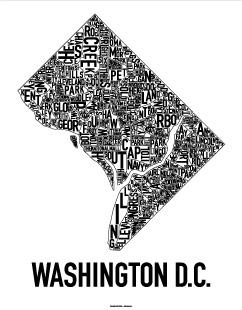 More Gift Guides: Fashionista | Techie | Food Lover | Eco-Friendly
DC Ork poster
$22 at orkposters.com
Ork Posters has long been making fantastic neighborhood posters for, oh, pretty much every city in America except the District of Columbia. So imagine our joy when we clicked over to the site the other day and saw that we're finally represented! You can buy this poster for a true-blue Washingtonian or just a fan of typography and fine design.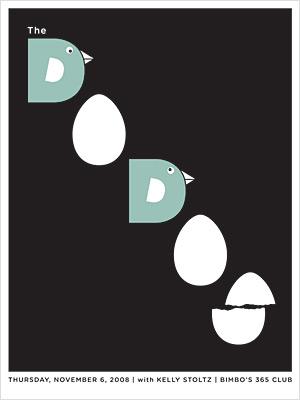 Concert posters
Around $25 to $30
Buying gifts for music lovers nowadays can be difficult—chances are they've already downloaded that new album, and how many times can you give somebody an iTunes gift card, anyway? For a creative spin on a musical gift, try a hand-designed concert poster. They're gorgeous and double as both great wall art and a testament to musical fandom. Some of our favorite sites are the Small Stakes, NateDuval.com, and F2-Design.
Dots gloves
$15 at dotsgloves.com
It's a serious, serious problem, one we've all dealt with and that may have driven some of you mad. Yes, we're talking about the impossibility of using iPhones or iPods while wearing gloves. Enter Dots Gloves. They're warm and cozy like regular gloves but have the genius touch of tiny little rubber buttons attached to the fingers so you can scan your screens.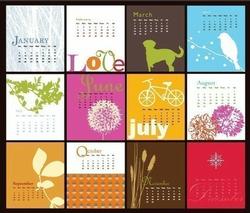 Modern-art desktop calendar
$19 at etsy.com
Have a friend who needs help counting the days? Give him or her this beautiful upright desk calendar. There are 12 individual giclée prints for each month.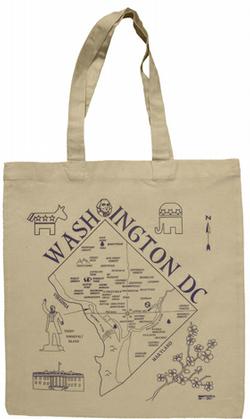 Washington, DC, tote
$15 at maptote.com
What's as adorable and perfect as a reusable grocery bag? This tote. Just $15 will get you a 100-percent calico cotton bag that will show off your DC pride.
Geese measuring cups
$28 at anthropologie.com
Why cook with boring plastic measuring cups when you could be using these whimsical ceramic geese ones?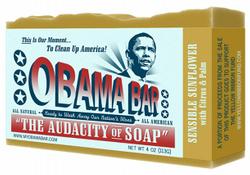 Obama Bar: The Audacity of Soap
$9 at RCKNDY
For any hygienic Obama-lover, consider these clear glycerine soaps, made in the United States, featuring Shepard Fairey's iconic image of Obama.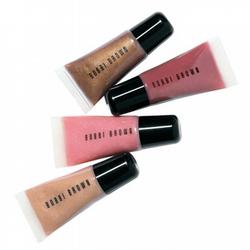 Bobbi Brown Tube Tints
$30 at Bluemercury
There's no such thing as having too much lip gloss. This set of four Bobbi Brown lip tints in universally flattering colors is a great gift for any gal, and the tubes are the perfect size to throw into a clutch for a night out.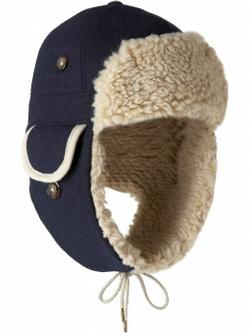 Trapper Hat
$29.50 at the Gap
An adorable and functional fleece-lined bomber hat for the man in your life. The ear flaps and chin tie will surely keep his head warm this winter.
Cuisinart sandwich grill
$19.99 at Macy's
This chrome-plated sandwich grill makes panini, grilled cheese, and even French toast a cinch. It'd make the perfect gift for a friend looking to expand his or her kitchen repertoire or for any sandwich lover.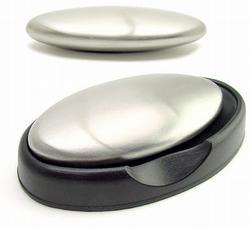 MoMA stainless-steel soap
$18 at momastore.org
For anyone who loves to cook, this stainless-steel "soap" would be an appropriate and unique gift. Stainless steel eliminates persistent food smells—such as onion, garlic, or fish—from your fingers. Simply rub it between your hands for 30 seconds under running water.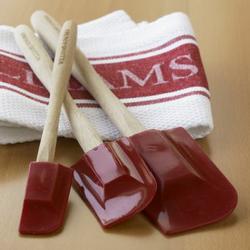 Set of three personalized spatulas
$27.50 at Williams-Sonoma.com
The cook or baker in your life will like these red silicone spatulas with his or her name, a monogram, or a personal message imprinted on the handles.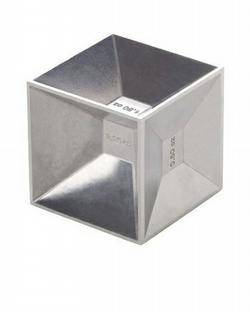 Aluminum jigger cube
$24 at the Corcoran Art Gallery Gift Shop
Here's a gift for the at-home or professional bartender: This jigger cube, designed by Josh Owen, has a different measuring pour on each side. Owen's design evolved from an experiment to compress the six most common measurements for mixed drinks into one jigger—pretty awesome!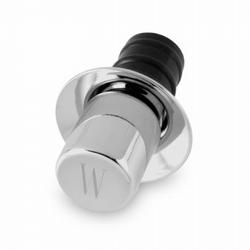 Monogrammed wine-bottle stopper
$15 at Williams-Sonoma.com
This personalized chrome wine stopper helps preserve the freshness and flavor of an opened bottle and doubles as a drip-minimizing pourer.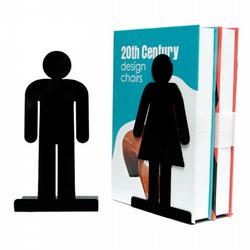 Man and woman bookends
$15 at the Corcoran Art Gallery Gift Shop
These quirky bookends are a fun gift for anyone—especially those with a growing book or magazine collection.

Shopping

→ Gifts for Geeks: Holiday Wish Lists From Local Techies
→ Jingle Bell Shopping: Holiday Markets and Craft Bazaars
Entertaining/Activities

→ Send Us Your Holiday Light Photos
→ Create a Holiday Cocktail Party for $75
→ Timber!—A Guide to Local Christmas Tree Farms
What to Wear

→ What to Wear to Holiday Parties
→ Splurge Vs. Steal: Holiday Party Edition