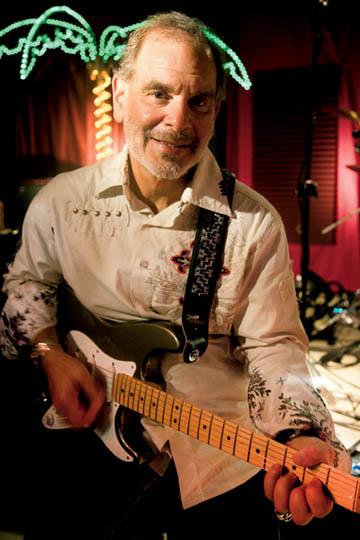 Tom Vartanian is in all his glory onstage with his Johnny Esquire Band, riffing on Chuck Berry's "Johnny B. Goode."
Vartanian isn't quitting his day job as a Fried Frank law-firm rainmaker. But the banking expert, author, and former law professor has found a way to turn fantasy into philanthropy.
"We will only play for charities, and only if they promise not to pay us," he says. The band, made up mainly of lawyers, has helped raise more than $1 million for the Jewish Foundation for Group Homes, Habitat for Humanity, the Leukemia and Lymphoma Society, and the American Red Cross.
Rock star isn't Vartanian's only alter ego. There's also Vartanian the third baseman. He's cofounder of the Washington All Stars, an over-40 baseball team that competes nationally each fall. It's another way to play and do good at the same time.
Vartanian knew Tim Shriver, chair of Special Olympics. "It dawned on me in 1998," says Vartanian, "that if we were going to play ball for a week in Florida, why not have people sponsor us per run?" Each year he solicits 500 to 600 friends and colleagues—and each January, the Washington All Stars present a check to Special Olympics averaging $25,000.
When the baseball team isn't practicing, the Johnny Esquire band is. "Sleep's a little overrated," he says. "People find different ways to give back. The guys feel great raising money. It's enormously satisfying for all of us."
His baseball batting average is .365, but even more important, he hits a lot of home runs for charities in the Washington area.
See all of the 2008 Washingtonians of the Year.
This article first appeared in the January 2009 issue of The Washingtonian. For more articles from that issue, click here.