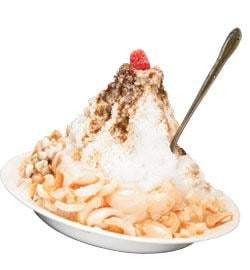 If you want to spot the First Couple around Washington, head for the city's counterpart to Spiaggia. That's the Chicago hot spot where Barack and Michelle Obama chose to celebrate their historic victory four days after the election. It's a high-priced ($28 appetizers) Italian restaurant with a drop-dead view of Lake Michigan.
Spiaggia's closest local clone is probably Tosca (1112 F St., NW; 202-367-1990), with its creative house-made pastas and a wine list of lesser-known pours as well as big names from Piedmont in northern Italy. One thing's missing: the stunning view.
For that, the Obamas will have to head to 2941 (2941 Fairview Park Dr., Falls Church; 703-270-1500), where a landscaped lake and koi pond are the backdrop for Modern French fare and a wine list that's one of the area's best.
With its artisanal menu and emphasis on handcrafted everything, Blue Duck Tavern (1201 24th St., NW; 202-419-6755) is the local counterpart to Sepia, an Obama Chicago favorite with a farm-to-table sensibility. Both places serve Black Berkshire pork.
The Obamas are fans of Chicago celebrity chef Rick Bayless's Topolobampo, so it seems likely they'd want to check out DC celeb chef José Andrés's Oyamel (401 Seventh St., NW; 202-628-1005). Besides small plates such as grilled skirt steak with pickled cactus, it serves up grasshoppers. The President-elect, who wrote of eating grasshoppers in Dreams From My Father, may want to give them another try at Oyamel, where the critters are flash-fried and piled into a taco with shallots and tequila.
Shrimp 'n' grits is among the President-elect's favorite comfort foods, and though the haute-Southern Vidalia (1990 M St., NW; 202-659-1990) has the quintessential version (wild-caught shrimp, house-made andouille, and onion ravigote), variations on the dish abound. Chicago chef Art Smith does a rendition with Virginia ham and chow-chow at his new Art and Soul (415 New Jersey Ave., NW; 202-393-7777).
Obama's cravings for fried chicken, mac 'n' cheese, meatloaf, and candied yams—which he often satisfied at MacArthur's Cafeteria on Chicago's west side—might be met with takeout from DC's preeminent soul-food kitchen, Oohhs and Aahhs (1005 U St., NW; 202-667-7142).
The President-elect's favorite pizza takeout, Italian Fiesta Pizzeria, may be opening an outpost here, but the First Family might also want to try the child-friendly 2 Amys (3715 Macomb St., NW; 202-885-5700) for Naples-style thin-crust wood-oven pies and an eclectic wine list. It's right down the street from Sidwell Friends School.
Finally, although the Hawaiian plate lunch is in short supply around here, Bob's Noodle 66 (305 N. Washington St., Rockville; 301-315-6668) makes a killer Chinese version of shaved ice, a favorite from Obama's childhood.
Related: All Inauguration coverage
Frugal Foodie: Inauguration Edition
Memo to Obama: The Eating Transition
More>> Best Bites Blog | Food & Dining | Restaurant Finder