A pro hockey player hits the ice bundled in protective equipment—helmet, shoulder pads, shin guards, padded pants. A lot of good all that gear has done for Capitals captain and winger Chris Clark.
A list of injuries from Clark's four seasons with the Caps reads like a police report from a car wreck—crushed palate, lacerated ear, chipped teeth, and more. Though teammates say he plays through pain, injuries have kept him out of more than 100 games—and counting. Surgery in February on a nagging wrist injury probably will sideline him for the year.
Clark's hard-nosed play, reminiscent of legendary Caps enforcer Dale Hunter, is partly to blame. But as this catalog of war wounds suggests, he's also had a run of bad luck.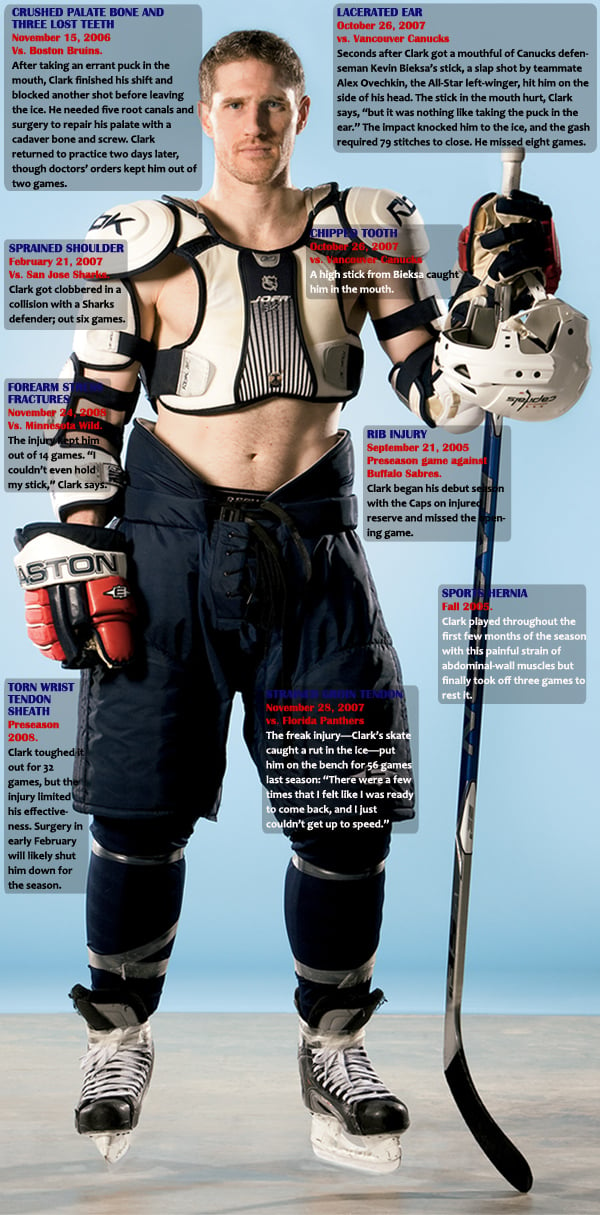 Photograph by Matthew Worden
This article first appeared in the March 2009 issue of The Washingtonian. For more articles from that issue, click here.