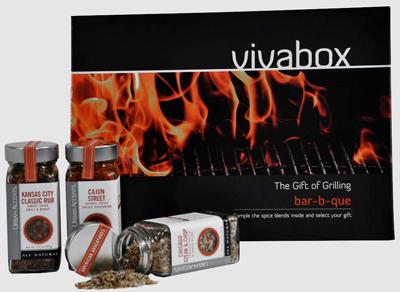 Grill Master
Man, meat, and fire—it's an age-old combination. Give Dad more than just a gift card this Father's Day. With the Barbeque Box from VivaBox, he gets a gift he can enjoy now (three top-notch grill seasonings) plus a selection of gifts he can choose from later—burgers, steaks, or specialty seasoning packs. Even better? These are 25 percent off for Father's Day—no coupon code needed. Simply order the box before June 21 and save. (On the chance that Dad is watching his meat consumption, the wine box is 25 percent off, too.) Available at www.vivaboxusa.com, $67.50.

Stay Fly
As much as family Wii time is an entertaining bonding experience, sometimes a weekend sans electronics is just what you need. Treat your dad to an outdoor adventure with Ruthless Fishing's kayak tours and fly-fishing lessons. Choose instruction on the Virginia Beach "campus", where classes have included "Reading the Water" and "Fighting and Landing Fish, " or opt for on-the-water practice with full- and half-day kayak tours. Lessons $50 and up, tours from $200.
Adventure Seekers
If your dad is anything like ours, he loves all things to do with the outdoors. Surely he'd jump for joy (mentally, at least) over anything from outdoor retailer REI. But in case you want to get him something a little more hands-on, we'd suggest you check out REI's sweet selection of classes, most less than $50 per session. Try "Outdoor Photography" (June 25, $20 to $40), "Basic Kayak Navigation" (July 21, $20 to $40), or "Introduction to GPS Navigation" (June 21, $45-$65). To search for other classes and times, check www.rei.com/outdoorschool.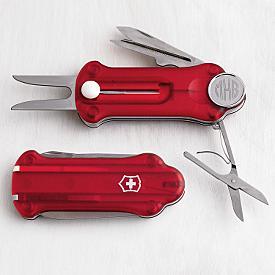 Hole in One
If the greenest thing Dad comes close to is the golf course (salad doesn't count), he'll love this all-in-one Swiss Army tool. That way, he'll have a one-handed divot tool, ball marker, tee punch with groove cleaner and bottle opener, nail file, blade, scissors, toothpick, and tweezers. If he needs anything else, he can find it himself! RedEnvelope.com, $59.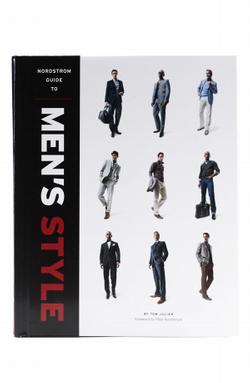 Fashion Forward
Can your dad instantly discern the difference between the full Windsor and the four-in-hand? If so, perhaps he'd like the new Nordstrom Guide to Men's Style, a comprehensive compendium of the best in men's fashion. This near-encyclopedic guide offers style tips that will last a lifetime as well as fun factoids. It's $19.95 at Nordstrom stores and Nordstrom.com.
Brew You
It's a time-honored tradition—men, beer, and sporting events. We can't promise that his favorite team will win, but we can assure you that any beer-loving dad will love spending the day with you at Shenandoah Brewing Company, the area's only make-your-own beer company, with a full-scale brewery and production venue as well as a "creation lab." You can customize your own blend, right down to the labels, from more than 80 recipes. Just don't expect to drink your new concoction right away—fermentation takes 3 to 12 weeks. Thankfully, six-packs and kegs of the company's signature brews are available for purchase onsite. Approximately $200 to $350; yields four to five cases. 652 S. Pickett St., Alexandria; 703.823.9508; www.shenandoahbrewing.com.