→ See All Cheap Eats Restaurants

→ Incoming and Outgoing Restaurants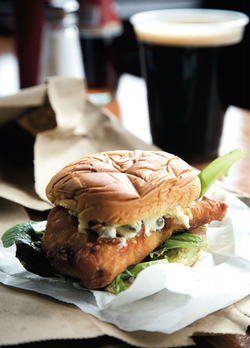 Best . . .
Use of a breakfast staple: Home-style bacon with peppers, onions, and salty black beans at Hong Kong Palace.
Reason to order a salad at a pizza place: Chickpeas with lemon and kaffir lime at Comet Ping Pong.
Bar snack: Tandoori chicken wings at Spice Xing.
Chili high: Karahi, a stir-fry of ginger, garlic, chilies, and tomatoes with chicken or beef at Ravi Kabob House and Ravi Kabob House II.
For fiery-food-phobes: Creamy, gently spiced green curry with shrimp at Amina Thai.
Nod to the West Coast: Shrimp tacos with pineapple salsa, lime sour cream, and yellow rice at Surfside.
Lamb dish: Lamb fateh, tender meat smothered in yogurt and sprinkled with pita chips at Lebanese Butcher & Restaurant.
Southern-inspired sweet: Lemon chess pie at the General Store.
Near-the-Beltway barbecue: Smoky, char-crusted pork ribs smothered in sweet sauce at KBQ Real Barbecue.
Two meals in one: Chilaquiles with rojo sauce, fried egg, and fried-chicken cutlet at La Sirenita.
Spring rolls: Silken Shawl Imperial Autumn Rolls—with pork, prawns, and a lacy, handmade wrapper—at Present.
Upscale Filet-O-Fish: The Codwich—just-fried cod, lettuce, and freshly made tartar sauce on a warm, crusty roll—at Eamonn's.
Authentic Chinese cooking that will please timid palates: Sizzling beef with black pepper in hot pot at Full Key.
Bargain charcuterie: Cevapcici—small, garlicky Bosnian sausages with hot, house-made bread and sour cream—at Cosmopolitan Grill.
Drinkable dessert: Toasted-marshmallow milkshake, the sweetness tempered by Greek yogurt, at Good Stuff Eatery.
Rice dish: Lamb kebabs over shirin polo—rice with sugared orange peel, almonds, and pistachios, topped with shallot yogurt—at Shamshiry.
Dumplings: Mantu—delicate meat-filled dumplings with yogurt—at Faryab.
Way to satisfy a steak craving on the cheap: Au poivre burger with blue cheese and sautéed mushrooms at Ray's Hell-Burger.
Fun-to-share dish that's not pizza:Seafood pancake at Gom Ba Woo.
Picnic fare: Perfectly seasoned fried chicken at Flavors Soul Food.
Fish for less: Seafood ceviche at La Limena.
Most elegant dish for less than $10: Roasted quail with lime dip at Four Sisters.
Fatty indulgence: Pork belly with bright-green long beans, ginger, and bamboo at Sichuan Village.
Savory pastries: Salteñas at La Caraqueña.
Meal on the go: Pete's Original tomato-and-cheese slice at Pete's New Haven Style Apizza.
More>> Best Bites Blog | Food & Dining | Restaurant Finder | Follow Best Bites on Twitter