Once relegated to the back of the closet and reserved for formal occasions such as weddings and corporate shindigs, the clutch has been transformed. It's no longer your grandmother's beaded bag.
For fall, design houses including Prada, Bottega Veneta, Marc Jacobs, and Lanvin are bringing out brightly colored, oversize clutches made of lizard, snakeskin, satin, and leather that work for day or evening. Banana Republic, Coach, Ann Taylor, Zara, H&M, and other retailers are offering less pricey versions of the under-the-arm handbag.
Some clutches have a detachable leather or chain strap—a big help when juggling a wineglass or cell phone. And while older clutch styles were made with hard-to-open clasps, the best new bags are not only large enough to hold essentials like a wallet, keys, and makeup; they also fold over and close easily with a magnet or zipper.
"An oversize clutch is the perfect bag," says Lani Rosenstock, a personal style consultant."They help keep you organized because everything you really need is compartmentalized. If you have small children, just throw the smaller, cute bag into the 'mommy' bag. It's infinitely practical."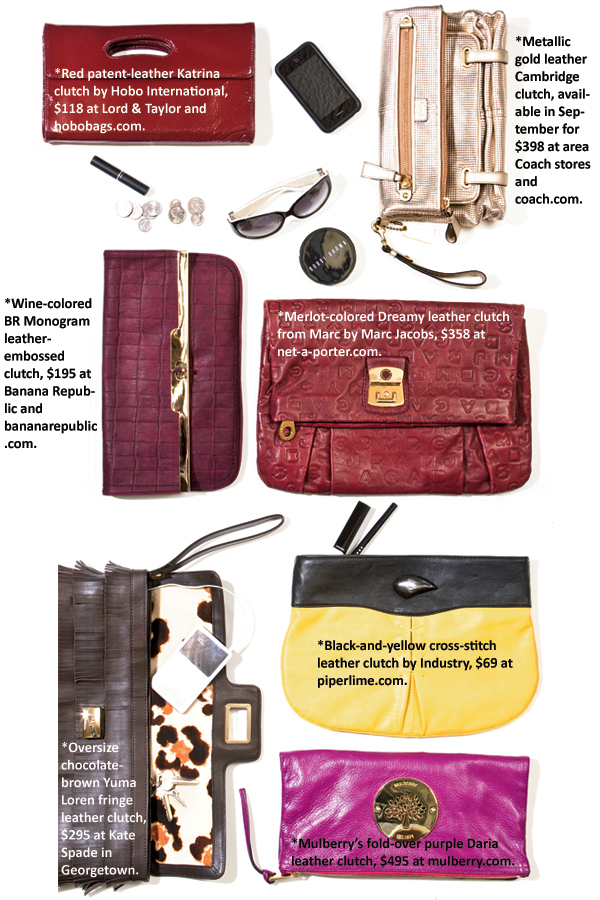 This article first appeared in the August 2009 issue of Washingtonian. For more articles from that issue, click here.