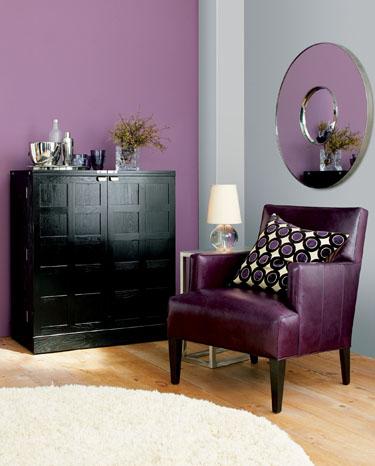 Which stores offer the best values in home furnishings? Not all of these places are cheap, but interior designers say you get a lot for your money whether you're spending $20 or $2,000.
Deep Discounts
Green Front Furniture, 10154 Harry J. Parrish Blvd., Manassas; 703-396-8560. Good prices on a large selection of rugs and traditional furniture. For even more deals, visit the store's renovated warehouse in Farmville, Virginia.
Springfield Treasure Trove, 6416 Springfield Plaza, Springfield; 703-569-7751. "You never know what you're going to find," says designer Emily Bishop, who drops by this consignment shop often and likes the paintings and lamps.
Upscale Resale, 8100 Lee Hwy., Falls Church; 703-698-8100. This large consignment store has a good selection of furniture in a variety of styles. Prices drop the longer an item sits on the floor.
Vintage Style
Beekeeper's Cottage, 42350 Lucketts Rd., Leesburg; 703-771-9006. This store stocks new and vintage shabby-chic furniture and accessories at reasonable prices.
The Brass Knob, 2311 18th St., NW, 202-332-3370; and Back Doors Warehouse, 57 N St., NW, 202-265-0587. You can find interesting antique and salvaged hardware, lighting, mantels, and stained glass at the Brass Knob. Its sister store, Back Doors Warehouse, has a larger selection of salvaged house parts, including doors, columns, windows, and ironwork.
Emporium Antiques, 112 E. Patrick St., Frederick; 301-662-7099. This warehouse, which houses more than 100 vendors, offers deals on American and European antiques. It's open seven days a week.
GoodWood, 1428 U St., NW; 202-986-3640. Check in often for worn farm tables, antique dressers and bookcases, and eclectic accents such as stained-glass windows and marble busts.
Millennium Decorative Arts, 1528 U St., NW; 202-483-1218. This shop has a good selection of mid-century furniture—especially Danish teak pieces—and funky retro lamps.
Miller's Antiques and Consignments, 5601 General Washington Dr., Alexandria; 703-916-7500. Designer Emily Bishop says owner Qudsia Miller has a great eye.
Miss Pixie's Furnishings & Whatnot, 1626 14th St., NW; 202-232-8171. Look for whimsical accessories—a miniature marble chess set, a pair of painted Mexican roosters—and inexpensive antiques.
Old Lucketts Store, 42350 Lucketts Rd., Leesburg; 703-779-0286. "Vintage hip" is how this store describes its large collection of furniture, architectural elements, art, and lamps.
Ruff & Ready Furnishings, 1908 14th St., NW; 202-667-7833. Shopping at this jam-packed vintage store requires a sense of adventure, but you can sometimes find a diamond in the rough.
Sixteen Fifty Nine, 1659 Wisconsin Ave., NW; 202-333-1480. A designer favorite for not-too-mod mid-century furniture and classy vintage lamps.
International Flair
Great Stuff by Paul, 257 E. Sixth St., Frederick, 301-631-5340; 10 N. Carroll St., Frederick, 301-631-0004. This retailer—which has two buildings six blocks apart—sells affordable antiques from Asia, Europe, and other parts of the world. Designers especially like the benches and rustic accessories.
Marco Polo's Treasures, 4263 Howard Ave., Kensington; 301-530-3420. Unusual Asian furnishings make this Kensington shop worth a visit.
Worth-It Splurges
And Beige, 1781 Florida Ave., NW; 202-234-1557. Designers swear by the casually chic furnishings, especially the well-made and stylish pieces from Oly Studio.
Baker, 3330 M St., NW; 202-342-7080. Look for discounts of 25 to 55 percent off floor models in the basement outlet of this high-end furniture retailer.
Daniel Donnelly, 520 N. Fayette St., Alexandria; 703-549-4672. Mid-century classics mix with Donnelly's modern originals. He can make custom pieces with lower-cost materials to fit smaller budgets.
Jean Pierre Antiques, 2601 P St., NW; 202-337-1731. This French-antiques dealer has a room in which everything is priced less than $1,000. "It's like you've gone shopping yourself in France but without the plane ticket," says designer Sarah Wessel.
Random Harvest, Georgetown, 202-333-5569; Alexandria, 703-548-8820; Arlington, 703-527-9690; Bethesda, 301-280-2777. Along with new pieces and reproductions, look for interesting antique and vintage furniture at good prices. "Once in a while, they'll have something amazing," says designer Sandra Meyers.
Suburbia Home, 215 Market St. W., Gaithersburg; 301-330-0018. Designer Samantha Friedman recommends this store, which sells mostly transitional furnishings—not too modern, not too traditional.
Urban Country, 7117 Arlington Rd., Bethesda; 301-654-0500. Designers like the quality of Urban Country's classic furniture and say the in-store designers do a nice job. It sells floor models and other marked-down merchandise at its clearance center (7801 Woodmont Ave., Bethesda; 301-913-2925), open Wednesday through Sunday noon to 4.
Good Lighting
Cherry Antiques & Design, 1526 Wisconsin Ave., NW; 202-342-3600. Look for stylish vintage lamps at this Georgetown shop.
Finials Antiques, 3813 Livingston St., NW; 202-362-8400. Designers recommend this shop for stunning chandeliers and unusual lamps at good prices.
Moss & Company, Oliver Dunn, and Catharine Roberts, 1657 Wisconsin Ave., NW; 202-337-0540. Designer Sarah Wessel likes the new and antique French-influenced chandeliers at this three-in-one shop. Most cost between $400 and $1,600.
Odds and Ends
Discount Fabrics USA, 108 N. Carroll St., Thurmont; 301-271-2266. This outlet near Frederick sells overstock fabrics—from such names as Brunschwig & Fils, Duralee, and Hinson & Company—at big discounts. It also has a great selection of leather.
G Street Fabrics, 5520 Randolph Rd., Rockville, 301-231-8998; 6250 Seven Corners Center, Falls Church, 703-241-1700; 5077 Westfields Blvd., Centreville, 703-818-8090. This already reasonably priced fabric outlet runs frequent sales and posts coupons on its Web site.
Haute, 8393 W. Main St., Marshall, Va.; 540-364-1221. DC designer Tracy Morris swears by this shop for high-quality fabrics and trim at good prices.
HomeGoods, multiple area locations. A designer favorite for affordable accents—especially throw pillows, ceramics, and glass objects—in a range of styles.
Tabletop, 1608 20th St., NW; 202-387-7117. Fun picture frames, vases, and other accessories that can liven up a modern home.
Tuesday Morning, multiple area locations. Designer Victoria Neale says this discount retailer is hit or miss but you can sometimes find beautiful bed linens.
Carpet Remnants
It's a favorite designer tip: You can buy high-quality bound remnants for a fraction of the carpet's normal price per square foot. These stores have good selections:
Alexandria Carpet One Floor & Home, 430 S. Pickett St., Alexandria; 703-370-0000.
Georgetown Carpet, 2208 Wisconsin Ave., NW; 202-342-2262.
Karpet King, 11700 Parklawn Dr., Rockville; 301-770-4110.
Big Chains
Crate & Barrel, DC, 202-364-6100; Bethesda, 301-365-2600; Arlington, 703-890-2300; McLean, 703-891-0090. A good source for rugs, pillows, decorative trays, tabletop items, and other accessories. Designers say the upholstered furniture here is better than at comparable stores.
Ikea, 10100 Baltimore Ave., College Park, 301-345-6552; 2901 Potomac Mills Circle, Woodbridge, 703-494-4532. What designers like: mirrors, picture frames, curtains, matchstick blinds, home-office furniture, plants, and kitchen cabinets. Watch out for particleboard furniture; designers say it won't last.
Pier 1 Imports, multiple area locations. Look for inexpensive seasonal accessories, lamps, and pillows.
Pottery Barn, multiple area locations. Best bets include rugs, linen lampshades, curtains, Roman shades, tablecloths, glassware, plates, and mirrors.
Restoration Hardware, Georgetown, 202-625-2771; Alexandria, 703-299-6220; Tysons Corner Center, 703-821-9655; Mall at Columbia, 410-772-8070. Designers like the bathroom furniture and fixtures, outdoor furniture, curtains, and window hardware.
Target, multiple area locations. Look for stylish throw pillows, lamps, side tables, and outdoor furniture.
West Elm, 1020 G St., NW, 202-347-8929; Tysons Corner Center, 571-633-0227. A good source for modern rugs, pillows, curtains, Parsons desks, and accent tables.
World Market, multiple area locations. Look for pillows, trays, and other accessories.
This article first appeared in the August 2009 issue of Washingtonian. For more articles from that issue, click here.