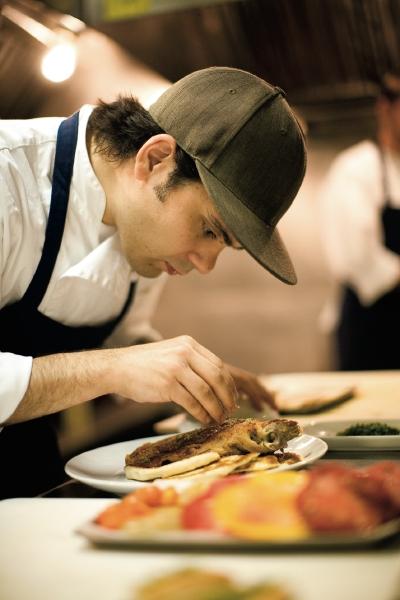 If 2008 was the year of the bistro, 2009 has been the year of the heaping plate of pasta. So it's not surprising that readers have voted Potenza their favorite new restaurant. The boisterous downtown DC dining room offers a hearty, Little Italy–style mix of Chianti, rigatoni, cannoli, and Sinatra, with generous portions and gentle prices.
Although Komi—the tiny dining room near DC's Dupont Circle with a $125 degustazione menu—held onto its crown as our readers' pick for best restaurant, value won out over extravagance elsewhere. The late-night hangout Bistrot du Coin zoomed to the top of the French category, while the neighborhood wine bar Dino bested the Italian contenders. Perhaps most telling is what readers had to say about that old symbol of Washington, the steakhouse. Winning the blue ribbon by a landslide isn't a celebrity-chef-owned restaurant or a power chain. It's Ray's the Steaks, the swagger-free Clarendon dining room where the quality of beef is high but the prices are not.
Best Restaurant
1. Komi, Dupont Circle. This tiny dining room marries rustic flavors—suckling pig, roasted baby goat—with Johnny Monis's razor-sharp precision.
2. Central Michel Richard, Penn Quarter. Citronelle's Michel Richard, one of the area's most celebrated chefs, turns out comfort food with a wink at his easier-on-the-wallet, tough-to-get-into bistro.
3. Dino, Cleveland Park. Dean Gold's convivial Italian wine bar and dining room is one of DC's best neighborhood joints.
Best New Restaurant
1. Potenza, downtown DC. The kind of hearty Italian-American cooking there's not enough of here. Bring on the Sunday gravy.
2. Founding Farmers, downtown DC. Does this Midwestern-comfort spot by the World Bank have a fresh batch of fans? It landed in the same spot on this list last year.
3. Eventide, Clarendon. With its black chandeliers and prettily presented dishes, this creative American dining room doesn't feel like a neighborhood place. But its prices do.
Best Service
1. Komi, Dupont Circle. The smart, chicly tousled servers know the Greek-accented menu so well they might have written it themselves.
2. CityZen, Capitol Hill. Eric Ziebold's luxe dining room in the Mandarin Oriental hotel has some of the most attentive—but not overbearing—service in town.
3. L'Auberge Chez François, Great Falls. Gracious red-vested waiters dote on each table at this Alsatian institution.
Best for Special Occasions
1. Komi, Dupont Circle. Diners often linger for hours at this unpretentious—but still white-hot—foodie destination.
2. Citronelle, Georgetown. Ask for a table near the open kitchen to see Michel Richard's brigade work its magic.
3. Restaurant Eve, Old Town Alexandria. Let this genial bistro and tasting room know it's a special occasion and it'll likely send you home with a gift of scone mix.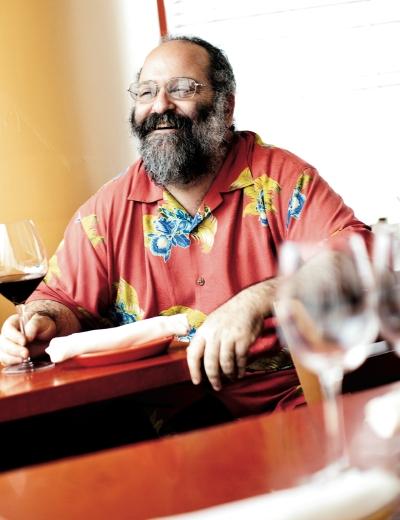 Best Value
1. Ray's the Steaks, Clarendon. The ambience might be lacking at this loud, white-walled steakhouse, but so are the eye-popping prices.
2. Dino, Cleveland Park. A grazing-friendly menu of salumi, cheeses, and pastas makes for easy sharing.
3. Founding Farmers, downtown DC. Mammoth portions of fried chicken and meatloaf mean you'll likely have enough for lunch the next day.
Best Steakhouse
1. Ray's the Steaks, Clarendon. Michael Landrum's recently relocated steakhouse has doubled its seating capacity—and there's still a line to get in.
2. BLT Steak, downtown DC. Manhattan chef Laurent Tourondel takes the stuffiness out of the steakhouse, with popovers on the table and Johnny Cash on the sound system.
3. Ruth's Chris Steak House, six area locations. A national chain with a loyal local following. Dousing your steaks in butter will do that.
Best Burger
1. Ray's Hell-Burger, Arlington. An Obama/Biden visit didn't help the already big crowds at Michael Landrum's stripped-down patty joint.
2. Five Guys, multiple area locations. This homegrown design-your-own-burger chain now reaches from Manhattan to Los Angeles.
3. Good Stuff Eatery, Capitol Hill. Top Chef alum Spike Mendelsohn's thin, whimsically topped burgers won Rachael Ray's Burger Bash twice in a row.
Best Wine Bar
1. Cork, Logan Circle. An Old World–heavy wine list pairs nicely with this elbow-to-elbow hangout's artfully simple small plates.
2. Proof, Penn Quarter. The list at this sleek restaurant ranges from boutique bargain finds to Château Margaux.
3. Vinoteca, U Street. Learning about wine is easy at this rowhouse restaurant, which serves 100-plus by-the-glass selections and offers regular tastings and classes.
Best Seafood
1. Hook, Georgetown. Sustainable catches such as wreckfish and monchong are the focus at this minimalist-chic dining room—so you can feel virtuous when you dig into some of the best desserts in town.
2. Kinkead's, Foggy Bottom. This elegant institution serves both chowderhead classics (perfectly fried Ipswich clams) and more eclectic creations (cashew-and-coconut-crusted cod).
3. BlackSalt, Palisades. One of the area's best fish markets up front, a bustling and ambitious restaurant in the back.
Best American
1. Founding Farmers, downtown DC. The menu—fried green tomatoes, chicken pot pie, barbecue ribs, pot roast—is as red, white, and blue as it gets.
2. Clyde's, nine area locations. Classic saloon fare in fancifully decorated dining rooms. Don't miss the crab dip.
3. The Liberty Tavern, Clarendon. Even the wood-fired pizzas at this laid-back place pay more homage to the States than to Italy. Try the Vermont, with cheddar and apples.
Best French
1. Bistrot du Coin, Dupont Circle. Onglet and moules frites rule at this rollicking, late-night chefs' hangout.
2. Marcel's, West End. Excellent old-guard cooking. This is the place to get your boudin blanc or Burgundy-snail fix.
3. Montmartre, Capitol Hill. This crowded charmer just steps from Eastern Market is as close to the Left Bank as you can get without hopping on a plane.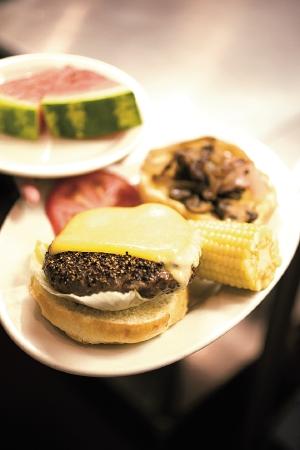 Best Italian
1. Dino, Cleveland Park. Is owner Dean Gold Alitalia's best customer? His array of Lombardian cheeses, Puglian wine, and Venice-style orata makes us think so.
2. Tosca, Penn Quarter. Heavy hitters flock to this serene dining room for exquisite (and expensive) hand-rolled pastas.
3. Potenza, downtown DC. A Sinatra-playing dining room with grandmotherly Italian-American cooking and a terrific bakery next door.
Best Pizza
1. 2 Amys, Cleveland Park. Soft-crusted rounds made the Neapolitan way, with buffalo mozzarella and plum tomatoes.
2. Pizzeria Paradiso, Dupont Circle and Georgetown. This artisan-pizza pioneer recently moved from its original Dupont location to bigger digs down the street.
3. Matchbox, Penn Quarter and Capitol Hill. Hourlong waits are the norm at this upscale pizza-and-vino joint.
Best Japanese
1. Sushi-Ko, Glover Park and Chevy Chase. Imaginative small plates share space with excellent sushi and sashimi.
2. Kaz Sushi Bistro, downtown DC. Proprietor Kaz Okochi goes way beyond soy sauce, pairing tuna with kalamata-olive pesto and salmon with mango purée.
3. Sushi Taro, Dupont Circle. What was once a reliable neighborhood sushi house is now the most ambitious Japanese restaurant in town.
Best Indian
1. Rasika, Penn Quarter. If there's more-sublime modern Indian cooking in the area, we haven't found it.
2. Indique, Cleveland Park, and Indique Heights, Chevy Chase. Beautifully charred tandoori meats meet fruity cocktails and forward-thinking small plates.
3. Heritage India, Glover Park and Dupont Circle. We prefer the quieter Glover Park location for food, but head to Dupont for happy hour.
Best Latin American
1. Oyamel, Penn Quarter. Mexican glammed up the José Andrés way. Salt-air-topped margarita with your scallop ceviche?
2. Rosa Mexicano, Penn Quarter and National Harbor. This New York import is famous for its pomegranate margaritas and big molcajetes of guac.
3. Lauriol Plaza, Dupont Circle. Twentysomethings flock to the rooftop for pitchers of swirly margaritas and platters of fajitas.
Best Cupcakes
1. Georgetown Cupcake, Georgetown (soon to open in Bethesda). Epic lines—even in rainstorms—form for these airy, palm-size confections.
2. Baked and Wired, Georgetown. Texas sheet cake, chocolate satin, or raspberry-jam-filled lemon? Don't make us choose.
3. Hello Cupcake, Dupont Circle. Designer treats—regular, gluten-free, and vegan—with names like Prima Donna and Raspberry Beret.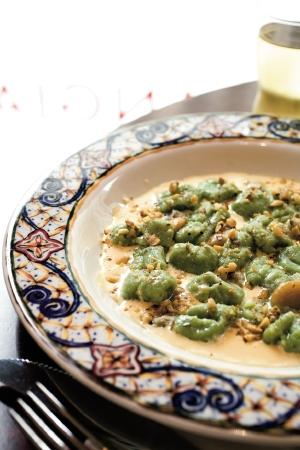 Best Frozen Yogurt/Ice Cream
1. Mr. Yogato, Dupont Circle. This wacky spot wins the prize for kookiest fro-yo toppings, from balsamic vinegar to toasted mini-waffles to red-bean paste.
2. Tangysweet, Dupont Circle and Penn Quarter. Accent swirls of pomegranate or green-tea yogurt with extras such as blackberries or crumbled mochi.
3. The Dairy Godmother, Del Ray. Rich Wisconsin-style custard with such house-made mix-ins as strawberry shortcake and angel-food cake.
Best Sandwiches
1. Potbelly, multiple area locations. Toasty, compact subs that are a hit with the work-lunch crowd.
2. The Italian Store, Arlington. There's a reason why waits for these overstuffed subs can stretch to an hour. Cut the line by calling ahead.
3. Taylor Gourmet, Penn Quarter and Northeast DC. The bread for these hoagies is trucked in daily from Philly bakery Sarcone's.
Best Brunch
1. Tabard Inn, Dupont Circle. Even if you fill up on huevos rancheros or house-smoked salmon, don't resist the ultra-light doughnuts.
2. Georgia Brown's, downtown DC. After the Southern-fried buffet of starters, you might end up taking your entrée home.
3. (tie) Whitlow's, Clarendon. Hangover-soothing omelets, pancakes, and bacon.
Peacock Cafe, Georgetown. The party crowd unwinds over breakfast at this see-and-be-seen spot until 4 in the afternoon.
Best for Kids
1. 2 Amys, Cleveland Park. Early evenings, the juice at this urbane pizza shop flows like wine.
2. Cactus Cantina, Cleveland Park. Festive and loud enough to cover tantrums—plus, toddlers are transfixed by the tortilla machine.
3. Comet Ping Pong, Cleveland Park. The name says it all. The easy-to-like pizza helps, too.
Best Outdoor Dining
1. Poste, Penn Quarter. An enclosed terrace, complete with the chef's herb garden, is a lovely spot for warm-weather cocktails.
2. Perrys, Adams Morgan. The Christmas-light-strewn rooftop overlooks an always-bustling street scene.
3. Tabard Inn, Dupont Circle. This quaint hotel restaurant's brick-walled garden feels like a little slice of Provence.
Best Cocktails
1. The Gibson, U Street. The rules may be rigid—no standing allowed!—at this unmarked bar, but the throwback drinks are excellent.
2. PS 7's, Penn Quarter. Bartender Gina Chersevani can even make a BLT-themed cocktail work.
3. PX, Old Town Alexandria. The drinks at Todd Thrasher's tiny, Deco-inspired speakeasy are dangerously easy-drinking.
Coolest Decor
1. Oya, Penn Quarter. White leather, a crocodile bar, and a strip of fire set this sexy restaurant/lounge apart.
2. Mie N Yu, Georgetown. The best seat in the house at this whimsical Pan-Asian place? A birdcage.
3. POV, downtown DC. The W Hotel's top-floor bar has a trippy Alice in Wonderland vibe.
Most Overpriced
1. Citronelle, Georgetown. The budget option at Michel Richard's haute destination is a $32 lobster burger at the bar.
2. The Source, Penn Quarter. With $20 cocktails and $30 appetizers, the bill adds up fast at Wolfgang Puck's Asian-accented dining room.
3. BLT Steak, downtown DC. The expense-accounters might not flinch at these prices, but it's hard to look past the $130 Kobe steak.
Most Overrated
1. Citronelle, Georgetown. Comments we hear are as up and down as a roller coaster.
2. Lauriol Plaza, Dupont Circle. Once the margarita buzz wears off, there are grease-soaked enchiladas.
3. Founding Farmers, downtown DC. Some say that quantity reigns over quality.
Favorite Dishes
1. Palak chaat at Rasika. Fried spinach arrives feather-light and drizzled with tamarind, date chutney, and yogurt.
2. Fried chicken at Central Michel Richard. KFC as styled by a James Beard Award–winning chef.
3. Suckling pig at Komi. Crispy skin plus buttery pita equals boundless pleasure.
This article first appeared in the December 2009 issue of The Washingtonian. For more articles from that issue, click here.