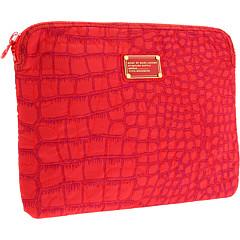 >> To see our full holiday guide, click here.
More gifts. . .
Under $30 Gifts | For the Eco-Friendly | Holiday Food Goodies | For the Capitol Hill Staffer | For Techies | For Fashionistas
Marc Jacobs Computer Case
$72
What's not to love about designer computer gear? A quirky-cute nylon laptop case—also available in leopard print, quilted blue-violet, and basic black—is a creative and more affordable alternative to Marc Jacobs's buttery leather purses and wallets.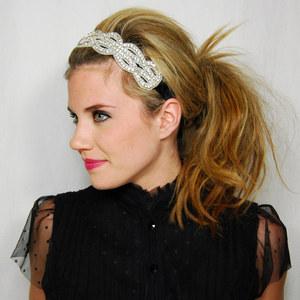 Old Soul, New Heart Joined Rhinestones Anonymous Headband
$68
Everything about Old Soul, New Heart—our new favorite accessories shop—is stunningly pretty without going over the top. This crystallized elastic headband is the perfect addition to any party dress and will automatically fancify daytime jeans and cardigans.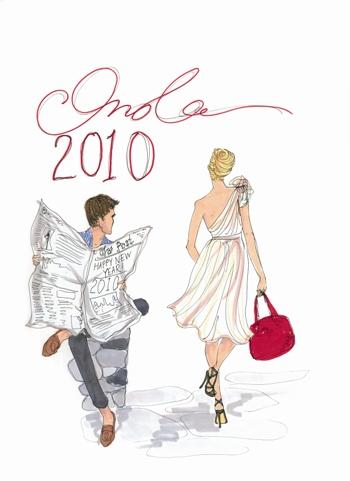 Inslee Stationery 2010 Calendar
$24
Illustrator Inslee Haynes—a graduate of Washington & Lee University—has been featured in People, Fabsugar, and Cosmo magazine for her daintily chic note cards and paper sets. The 2010 calendar—filled with whimsical images of girls in great outfits—will keep the recipient's schedule fashionably organized with pretty wall art.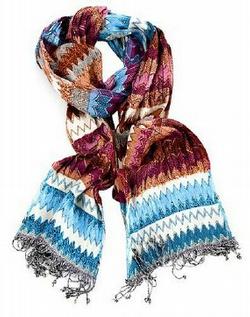 Missoni-Inspired Scarf
$85
This neck piece by Tolani—a brand popular among Los Angeles starlets—gives her the trademark zigzag pattern of the legendary Italian design house without the triple-figure price tag. The Mediterranean-inspired hues will add hints of European luxury to any weekend wardrobe.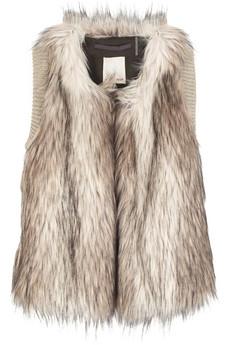 Rebecca Taylor Faux-Fur Vest
$350
She'll stay warm and effortlessly exude boho glamour in this on-trend item.
BB Dakota Monica Tee
$55
Sequins are a must-have this holiday season, and this V-neck tee is the most affordable and universally appealing option out there.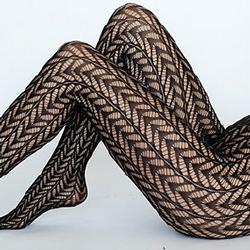 American Apparel Crescent-Pattern Fishnets
$25
Funky tights are a cheap and easy way to make any outfit stand out. This pair's extra-large pattern takes the cliché out of the sexy-librarian look, and they hold up surprisingly well through multiple washes and wearings.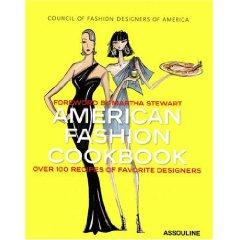 CFDA's American Fashion Cookbook: Over 100 Recipes of Favorite Designers
$29.70
Contrary to what Kate Moss's minuscule hips may lead you to believe, the fashion world supports eating—so much so that the Council of Fashion Designers of America released a cookbook with the standby recipes of design legends. She'll learn to make everything from Zac Posen's Butterscotch Wafers to Diane von Furstenberg's Saturday-night chicken, and, if nothing else, the richly colored illustrations make it a great coffee-table book.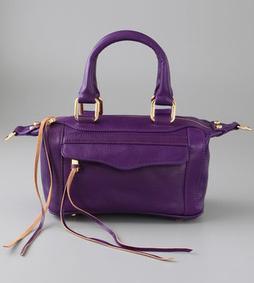 Rebecca Minkoff Morning After Mini Mini Bag
$295
This soundly structured—and surprisingly roomy—leather mini-purse can be held by the handles or worn cross the body with the help of a removable strap. The simple shape, heavy-duty brass hardware, and sophisticated eggplant coloring make it an investment piece she'll hold onto for years to come.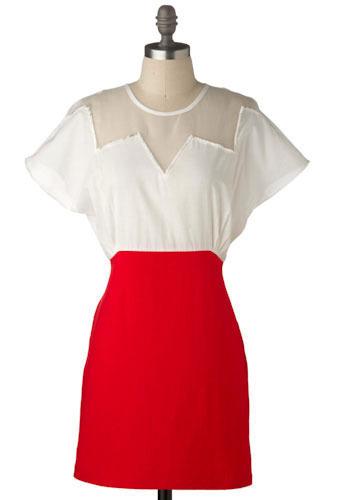 ModCloth Dress
This indie-darling Web site—trend-conscious in a quirky sort of way—is chock-full of memorable dresses for less than $100. The quick turnover and limited supply of pieces mean that merchandise is always changing, so chances are slim that she'll see any dress you buy her on someone else. We're crazy about the '80s look of the Electric Six dress ($147.99), but other winners include Mad Men-inspired work shifts and ruffle-skirted party frocks.
Abstract Flower Cocktail Ring
$78
This Cara accessories piece is so nice we featured it twice—check out our guide to party dressing for its original appearance. But that's for very good reason—the crystal-and-silver stunner will work with everything from cocktail dresses to boyfriend jeans, and it's a bold accessory choice that fashion girls in the know will appreciate. Looking for a cheaper alternative? Fred Flare offers this equally desirable set of six rings for $22.
Subscription to Women's Wear Daily
$99 for one year
Bucking the example of most online publications, the fashion world's most well-known daily rag restricts access to its content more tightly than bouncers at the Boom Boom Room. Give her unlimited access to every major collection, the latest design news, and hundreds of beautiful photos.
Lucky Beggar Change Purse
$35
Perfect for the girl on your list with New York roots she'll never let you forget, this adorable change purse—designed to resemble the iconic New York street-vendor coffee cup—is made of sturdy leather and printed with trademark "We are happy to serve you" tag line.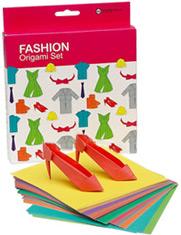 Fashion Origami
$12
A fun stocking stuffer guaranteed to entertain fashionistas between shopping trips.