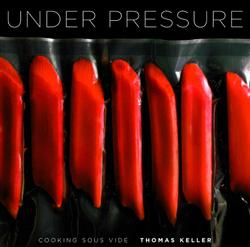 More gifts. . .
Under $30 Gifts | For the Eco-Friendly | Holiday Food Goodies | For the Capitol Hill Staffer | For Techies | For Fashionistas
Want to bring one of the hottest trends among professional chefs into your kitchen? Sous vide, the process of cooking vacuum-sealed ingredients—usually meat or seafood—in a circulating water bath, is finally possible for home cooks. British chef Heston Blumenthal helped develop the SousVide Supreme machine ($449), which yields meat and fish that retain more flavor and texture and are cooked evenly throughout—picture a medium-rare steak that's blood-red from edge to edge, not just in the center. Throw in a vacuum sealer (starting around $40) and famed chef Thomas Keller's Under Pressure cookbook ($45), and you've got a cutting-edge gift for the die-hard foodie.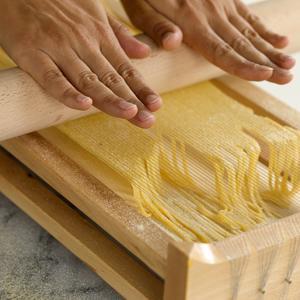 For the cook who seemingly has every kitchen gadget out there, 2941 chef Bertrand Chemel recommends a chitarra, a pasta cutter that makes fettuccine and angel hair. "It's a very old traditional Italian tool that no one is using," Chemel says. "You used to have to travel to Italy to get one, but now you can find one online." Sur la Table's (locations in Friendship Heights, Tysons Corner, and Pentagon City) version ($40) is handmade in Abruzzo, Italy.
Cupcakes to Go
Show up to a holiday party bearing the decade's hottest dessert—cupcakes—and you'll surely draw a happy crowd. They're easily transportable in colorful cupcake carriers ($29.95 at Amazon, Bed Bath and Beyond, and Bloomingdale's), and with a dozen Christmas-decorated confections from Georgetown Cupcake (1209 Potomac St., NW, 202-333-8448; 4834 Bethesda Ave., Bethesda, 301-907-8900) you'll also give the gift of not having to wait in an hourlong line. We're also fans of the cupcakes at Baked & Wired and Buzz.
Custom-Ordered Wine From Mark Slater
Impress wine aficionados with your sommelier skills by consulting with Mark Slater, in charge of the wine program at the Ray's empire (he was formerly the longtime sommelier at Citronelle), who will help you put together custom cases. His focus at Ray's the Steaks is on value-concscious bottles, and because he works directly with wine purveyors, he can get wines that aren't available in stores at lower prices. E-mail raysretailwine@verizon.net to contact Slater.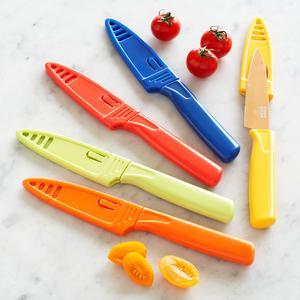 They might sound like an odd stocking stuffer, but Kuhn Ricon's red and green sheathed carbon-steel paring knives ($9.95 each) will come in handy throughout the year. The ultra-sharp blades, available at Sur la Table (locations in Friendship Heights, Tysons Corner, and Pentagon City), are used by nearly all the cooks whipping up 29-course dinners at José Andrés's Penn Quarter micro-restaurant Minibar.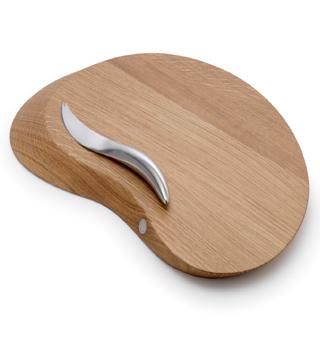 Georg Jensen Cheeseboard & Knife
You've just raided the cheese counter at Cowgirl Creamery or Cheesetique—are you really going to serve that clothbound cheddar and cave-aged Gruyère on a plain old white plate? One beautiful alternative is the organically formed (and, at $170, very expensive) oak cheese board and knife from Georg Jensen. If you don't feel like shelling out that much, Crate and Barrel (seven area locations) offers a gently priced but still cool-looking olivewood cheese board for $15.95.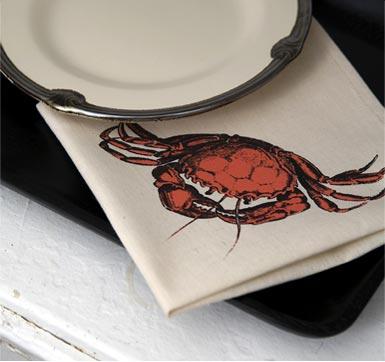 Give far-flung relatives a taste of the Chesapeake with a batch of Chris Hoge's jumbo-lump crabcakes ($144 per dozen). The five-ounce, low-on-filler patties, typically sold at the Dupont Circle FreshFarm market, are also available gluten-free. The perfect companion: organic cotton napkins printed with intricately drawn crabs ($26 each at Ortolan Organic)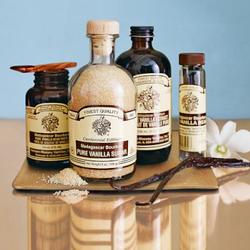 DC, Maryland, and Virginia Cookie Cutters
For bakers with hometown pride, pick up cookie cutters in the shape of DC, Maryland, or Virginia ($1.75 each) at Hill's Kitchen (713 D St., SE; 202-543-1997). Politicos will like the cutter that resembles the Capitol dome ($3.25). Complete the gift with high-quality vanilla from Nielsen-Massey ($19 for eight ounces) and a brightly colored oven mitt ($7.95).
Ad Hoc at Home by Thomas Keller
Superstar chef Thomas Keller released his fourth cookbook ($35) this fall, with recipes from the casual cafe, Ad Hoc, next to his famed French Laundry in Napa Valley. Rachael Harriman, chef of Sou'Wester near DC's Southwest waterfront, is a big fan: "Even if you don't cook out of it, it's an overall beautiful book, even for a coffee-table." And if you're jonesing for picnic fare but don't have the stamina for Keller's recipes, pick up his fried chicken kit ($14.95) plus potato salad ($14) and cole slaw ($12.50) dressings at Williams-Sonoma.
Katz's Delicatessen Sandwich Meats
The Washington area has a lot of great eateries, but a terrific Jewish deli is not among them. One of the best out there is Katz's Delicatessen on New York's Lower East Side, which comes to the rescue with mail-orders of their meltingly delicious pastrami, brisket, and corned beef ($23.75 per pound each). For even more authenticity, throw in a loaf of their seedless rye ($10.95 for a full loaf, $5.50 for a half) and a bucket of sour and half-sour pickles ($13.95 per five pound bucket).