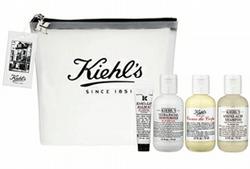 Kiehl's Perennial Favorites, $39.
Whether your girl is a friend of the environment, a jet-setter, or just someone who loves to pamper herself, this Kiehl's gift set is sure to please. The travel- and earth-friendly bag is filled with a selection of Kiehl's favorite products: body cream, lip balm, facial moisturizer, and amino-acid shampoo.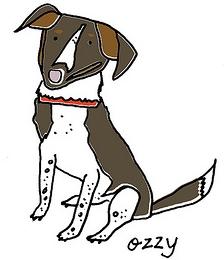 Custom pet doodles, $50.
If you're constantly competing with Fido for attention, maybe it's time to just give up and admit his superior place in your significant other's heart. Send Michigan-based illustrator Lisa Marie Norton a photo and details about a dog, cat, turtle—anything, really—and she'll send back a charming hand-drawn five-by-seven-inch or eight-by-ten-inch doodle.

ModCloth gift certificate
Every stylish vintage-lover we know adores ModCloth.com, an online clothing store with retro dresses, shoes, accessories, and more.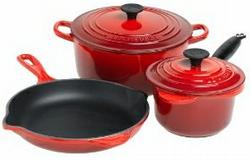 Le Creuset Enameled Cast Iron 5-Piece Essential Cookware Set, $350.
If your significant other enjoys cooking even the slightest bit, we can guarantee she'll pretty much adore you forever—and probably cook you lots of delicious meals—if you buy her this classic cookware set. And the same goes for the KitchenAid stand mixer ($300 to $545) for an avid baker.Starting From Scratch Cooking Class (February 13), $480.
If your girlfriend or wife doesn't know the last thing about peeling a potato or cooking a casserole, then this back-to-basics cooking class at Hill's Kitchen will teach her everything she'd ever need to know. The six-part class teaches students how to get around the kitchen, make basic meals, and feel more comfortable around food.Massage at Elizabeth Arden Red Door Spa, $130 for 50 minutes.
There's nothing better than receiving a little pampering—and your girl will get a lot of it if you send her to the Red Door Spa for a massage. Book one at the spa in the Willard InterContinental hotel or Chevy Chase and she'll be relaxed for days. For more spa ideas, check out our Valentine's Day spa guide.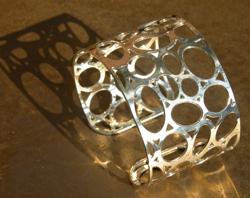 Pebble cuff, $88.
Want to give a piece of jewelry that's more creative than a diamond tennis bracelet? If your significant other likes funky accessories, get her this beautiful cut-out silver sterling cuff bracelet from Proper Topper.
Lululemon Athletica Groove Yoga Pants, $98.
Sure, these snazzy-looking pants will help her feel a bit more stylish when she's in downward-facing dog. But the real reason you should get them? Not to be crass, but any woman's ego—and rear end—will get an amazing boost she's when wearing these. They're good for yoga, Pilates, or just wearing around town.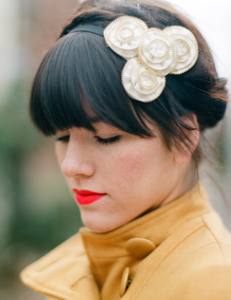 Love, Taza headbands, $38 to $44.
We don't just like Naomi Reid because she made a lovely Blogger Beat subject—she also makes adorable headbands that are sure to look oh-so-pretty on your loved one's head.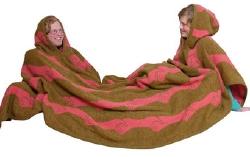 A Snuggie Built for Two, $255.92.
We can't imagine spending more than $200 on what's essentially a giant piece of cloth that can fit two people under it, but hey—if you want to get cozy with your honey while watching TV on the couch, at least this blanket—made from Icelandic wool—will keep you warm.>> Want to see the rest of our Valentine's Day guide? Head here.