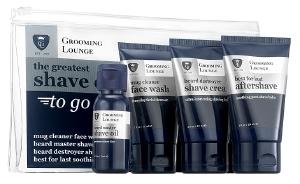 Grooming Lounge Greatest Shave Ever Kit, $25.
The next best thing to an actual shave at the Grooming Lounge, this four-piece kit includes a cleanser, shaving oil and cream, and aftershave lotion. Plus, the small size makes it ideal for travel.
Levi's Canvas Messenger Bag, $48.
Backpacks are convenient and comfortable but tend to look goofy when paired with a suit. Opt for an over-the-shoulder messenger bag instead. This one by Levi's is both retro-stylish and spacious.
Coach Bedford Attaché, $598.
An even more sophisticated (and expensive) alternative to the boring backpack: For those who can afford it, this beautiful textured-leather briefcase with holders for just about everything should make your guy very, very happy.
Puma Cabana Racer II Running Shoes, $65.
One of the brand's most popular models, these comfortable kicks work equally well with athletic or casual apparel.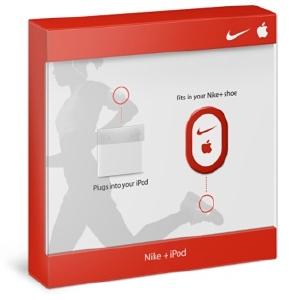 Nike + iPod Sport Kit, $29.
Men who prefer the Nike brand can benefit from this kit, which includes a special sensor that tracks distance, time, pace, and calories burned. The gadget works with any iPod Nano, second-generation iPod Touch, and iPhone 3GS.
Tony Hawk: Ride Skateboard Bundle for Nintendo Wii, $99.99.
Hawk's latest video game features a skateboard controller fitted with sensors that allow you to ride, grind, and flip like a pro. It's the closest you can get to the real deal—without the fear of losing teeth or fracturing bones, of course.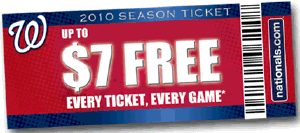 Nationals Season Tickets Package, starting at $215.
If he's a baseball fan, he'll be happy come April with season tickets to Nats games. A number of special packages are available, with prices starting as low as $215.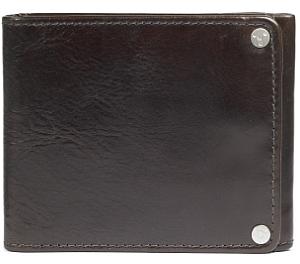 Nautica York Double-Sided Passcase, $29.99.
Wallets may not be the most exciting gifts, but they're definitely among the most functional. This leather model by Nautica is currently 25 percent off.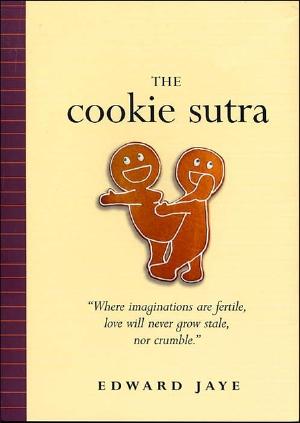 The Cookie Sutra: An Ancient Treatise: That Love Shall Never Grow Stale. Nor Crumble. by Edward Jaye, $8.95.
He may not cook, but surely he can bake, right? Have some fun with this crafty book that combines the joys of the kitchen with those of the bedroom.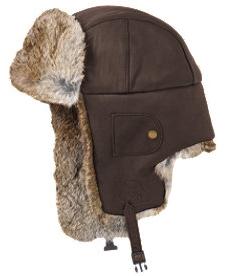 L.L. Bean Mad Bomber Hat, $69.
Protect him from another Arctic freeze with this warm leather-and-rabbit-fur hat. A nylon version is also available for almost half the price.>> Want to see the rest of our Valentine's Day guide? Head here.