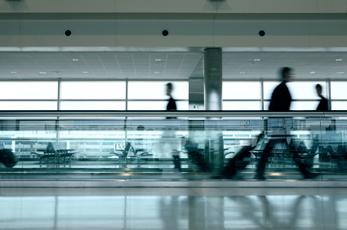 When not combing the nation's capital for the latest trends, hottest restaurants, or juiciest news, some of us at The Washingtonian frequently travel way beyond the Beltway. Here are travel tips from our resident globetrotters to help you plan, pack, and prepare for your next vacation. Bon voyage.
Planning a Vacation
• Start following airlines on Twitter. Often they'll announce fare sales there first. For example, JetBlue tweets fare sales every Tuesday (@Jetbluecheeps).
• Although terrific travel deals are out there, many "bargains" are for touristy destinations or mega-hotels you may not be interested in—and you may not see deals for places you do want to visit. Instead, find an inn, hotel, or resort in a destination where you really want to go, and then call or e-mail and ask: "Do you have any special offers or added-value packages?" Often the hotel will come up with a better deal than what was being advertised on its Web site. If the hotel is unable to lower the price, it may instead throw in a room upgrade, free breakfast, or even a free massage. It usually pays to ask.
• If you're traveling to a far-flung destination that requires a connection and you've never been to the city where you're stopping, consider extending your layover. Booking a slightly later flight could mean you get to spend eight hours in Dublin or Dubai. Your brief jaunt about town will likely be more rewarding and memorable than loitering in a terminal.
• Use Yelp.com to find good bars and restaurants in different cities. The reader reviews are more up to date and knowledgeable than most guidebooks. Bonus: The Web site has a good iPhone app you can use on the go.
• A few weeks before going on a trip, send out messages on your social-media platforms—Twitter, Facebook—asking if anybody's been to where you're going and what tips he or she has. Friends—or even a friend of a friend—may respond with an idea, restaurant, or activity that you never would have known about otherwise.
• Tripit.com. Try it, use it, love it.
• Read Arthur Frommer's blog. He may be in his eighties, but he has an amazing handle on what's going on in travel, from destinations to industry news. Plus he's got a nice, straightforward style.
Packing
• Most people pack too many shoes, which take up a lot of space. If you first figure out which one or two pairs of shoes are the most comfortable and/or appropriate for your trip and build your travel wardrobe from the shoes up, you'll pack more efficiently. You won't bring different outfits that need different shoes. And try to wear your bulkiest shoes on the plane.
• To avoid wrinkles, turn a sport coat inside out before packing it.
• Roll all your clothes, if you can; it saves space in the bag and makes packing more efficient.
• Pack an extra-light day sack no matter where you're going. You can use it for unexpected hikes or walks around a city, and it's good for extra space on the way home if you buy lots of gifts or souvenirs.
After Arriving
• Want friendlier treatment almost everywhere you go in a foreign country? Try learning a bit of the language, even if just how to say "please," "thank you," and "hello." Whether in France or Italy or Mexico, people appreciate it when you try to speak the native tongue—especially in a country where the language isn't common worldwide. In Athens, greeting a waiter with a few bits of Greek—yassas for "hello" or kalispera for "good evening"—will likely get you a big smile, and you may find yourself seated at a choice table and even given free ouzo.
• Avoid the kind of vacations where you're racing through a city, country, or continent to catch every museum, historic site, or statue written up in a guidebook. Allow time to sit back and observe. Keep a journal, record bits of conversation you overhear, and interact with locals as much as you can.
• The best way to experience a culture is through long-term travel, and there are a wealth of volunteer programs, language exchanges, and work programs around the world for those who have the time and interest. Start by looking at Idealist.org, Daveseslcafe.com, and Jobsabroad.com.
Eating Out
• When you travel, try to eat your big meals at lunch—the prices are lower, and restaurants tend to be less crowded.
• Consult the local alternative weekly newspaper for eating-out advice. If you're a foodie, Chowhound.com is also very useful.
•In foreign countries, avoid eating at places where servers shout out the restaurant's specials to passersby in English or that have sidewalk signs showing pictures of dishes. Chances are these are tourist traps.
• Instead of asking a hotel receptionist or concierge where he or she would recommend eating—lots of hotels have arrangements with restaurants—try to ask locals who don't work in the tourism industry.