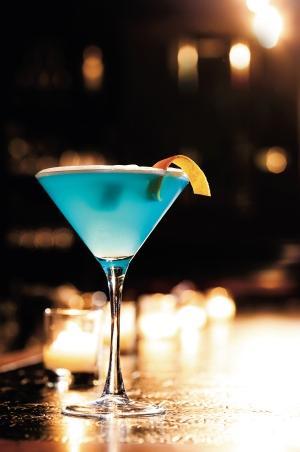 >>Restaurants
>>Shopping
>>Art Galleries
>>Real Estate
>>More Neighborhood Guides
Best Bars
The Gibson, a swank speakeasy, has no sign. But once inside, you're welcomed by flickering candlelight and intimate booths plus cocktails that are works of art. Best to call ahead for a reservation.
Next door is Marvin, a dimly lit spot where you'll find good Belgian beers, bistro food, and an upscale atmosphere. The very nice roof deck is heated throughout the winter.
If you're looking for a no-frills hangout, Solly's is a good bet. The laid-back tavern serves PBR, has a few flat-screens that show sports, and is often packed.
The Saloon has three rules: "No standing. No TVs. No martinis." It also has one of the best beer lists in town and a cozy atmosphere that encourages conversation. Sit down at one of the long wooden tables and make a new friend.
Though it's right in the middle of the trendy Logan Circle area, Stoney's has a down-home, divey feel—as well as some of the best grilled cheese sandwiches around.
Not only can you sit back and smoke hookah at Chi Cha Lounge, but you're also guaranteed some elbow-rubbing with an interesting, diverse crowd. There's a tapas menu, but drinks—particularly the mojitos—are the place's strong suit.
With one of the area's best happy hours, a great roof deck, and a roster of activities including trivia and drag bingo, Nellie's Sports Bar is a fun spot. Games are shown downstairs, and while most of the crowd is gay, anyone is welcome.
Good Live Music
The 9:30 Club, one of the area's best music venues, offers a variety of acts from rock to Top 40 to rap, so there's a show for everybody.
With a great downstairs bar and up-and-coming indie acts almost every night, it's no wonder the Black Cat is a terrific place to hear music.
For jazz, head to HR-57 on Wednesdays and Thursdays. That's when the dark and spacious club hosts an open-mike jam session; local musicians come together to riff starting at 8. There's an $8 cover charge ($12 on weekends), and you can bring your own wine for a $3 corkage fee.
Better known for its rowdy weekend dance parties, DC9 also has an upstairs area that doubles as a performance space for on-the-verge bands. Booths and a small bar steps from the stage make it easy to enjoy the shows, which tend toward the indie-rock variety, with the occasional metal or rap show.
One of U Street's smallest and grungiest music venues, Velvet Lounge is a stop for experimental bands and performers. The small upstairs performance space fills up fast. On weekends, local DJs spin tracks in the downstairs bar.
This article first appeared in the March 2010 issue of The Washingtonian. For more articles from that issue, click here.